WHAT CAN WE HELP YOU FIND?

All

Articles

Tips

People

Company

Jobs

Video

Blog

Gallery

Glossary

Store
Executive Interview : 15 Thoughts On The Cultural Divide In Contact Center Service
Providing great customer service is a challenge for all contact centers, especially when culture is concerned. ContactCenterWorld.com asked its membership: Have you noticed any differences in service from people from different cultures?
"Yes, Philippines clients are technically low but better performers overall, U.S. clients are with decent capital flow but hardly give multiple chances, European clients do not give easy first chances and do not give a second chance."

- Kartikey Sharma, MD, Avyukta Intellicall Consulting Pvt. Ltd., India

---

"This has been a subject in the industry with some companies due to some off-shore subcontracting in some cases. However, a lot of companies including ours believe that anybody from any culture is welcome to come and add their distinctiveness to our customer service offer. Let's not forget that our customers are also from different backgrounds and cultures and its fantastic when a customer service representative can speak another language that is not part of our official offer with a customer who speaks the same language. Personally, I haven't noticed any clear trends and I feel that it's the company's philosophy that drives the experience that will be provided regardless of the agent's culture or background."

- Annie Desautels, Director, Desjardins Card Services, Canada

---

"Yes, although listening skills are poor in many cultures, I find it challenging at times when communication gaps exist, which compounds the problem and frustrates the Caller."

- Jim Gallagher, Vice President of Sales, Corporate Call Center, United States

---

"Not when it is face to face; however, when there is a language barrier over the telephone, even though the representative is courteous and aiming to be helpful, it often results in poor service due to the communication barrier."

- Lisa Marie Smith, Owner, Smith Business Services, United States

---
---

"No. But sometimes the folks in India and the Philippines fail to sound as if they really care. It is a tone of voice issue not a problem solving one but it can contribute to customer dissatisfaction."

- Ronna Caras, Owner, Caras Training, United States

---

"One of the simple observations revolve around their rate of speech. ESL agents must speak twice as slow as they think they should in order to produce measured tones. All have high intelligence, proper grammar and advanced vocabulary. Yet, their excitement and passion cause a "blending" of words, unnatural pauses and disrupted speech rhythm."

- Richard Blank, Ceo, Costa Rica's Call Center, Costa Rica

---

"Tones of voice seem to show up for me in other cultures. Attitudes seem to be different, less tolerant, less empathetic."

- Rosanne Dausilio PhD, Consultant, Human Technologies Global, Inc., United States

---

"Yes in some cultures customer services is given more importance than others. Like In Germany ,U.S.A. and U.A.E. Culture customer services is a part of the product."

- Farhan Majeed, Digital Marketing Consultant, Marketing Circle, Pakistan

---

"Yes, mainly communication skills exacerbated by social and cultural nuances. This sometimes leads to unintentional misunderstandings and customer frustration."

- Michael Shrader, VP, Client Solutions, Expert Global Solutions, United States

---

"No, everybody has a different style for delivery, even in scripted atmospheres. I do not like this question, it does not respect the individual."

- Catherine Ferguson, Customer Account MGMT, Telus, Canada

---

"The service differentiates from the ability to understand the language I speak. I find that the more difficult I find to understand the person at the other end of the phone, the less the quality of customer service that exists. On balance, I would say that more foreign customer service representatives are more apt to give a higher degree of customer service."

- Mike Gilpatrick, Owner, MSG Management Consulting, United States

---

"This all depends on whether the service fits the environment in which it's being provided. Not all service types fit into all cultures. It is hard as an example for people in many offshore markets to understand and appreciate luxury products such as health club memberships and high end purchases. Sometime it's just not a fit. Also there are markets better suited to complex technical support versus empathetic customer care. At the end of the day though most of these elements can be overcome through cultural alignment, communications training, and friendships/human networks."

- Larry Hefling, SVP Operations Planning & Strategy, Sitel US, United States

---

"Sure, in general, service delivered from the Philippines are lovely -- they are highly respectful and exhibit a high degree of deference and willingness to please. Important to note however that the calls aren't always effective. Troubleshooting and understanding the root cause may take a while. As well, in general, service delivered by Canadians are typically more effective with a nice balance of soft skills and efficiency."

- Tricia Asuncion, Director of Business Development, Advantage Communications, Canada

---

"I believe that I have received good and bad service from various cultures."

- Don McNair, Call Center Director, Yaskawa America Inc, United States

---

"No"

- Francis Statton, Consultant, statton & associates, United States
Published: Tuesday, November 3, 2015

Printer friendly version
Contact Center Video News
Audio Podcasts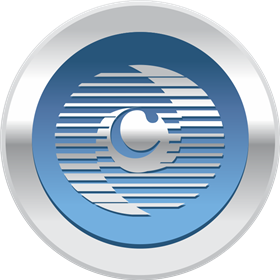 Latest Podcasts
from ContactCenterWorld.Com