Article : 2012 Large Contact Center Award Winner! - Interview with Paul Borg, General Manager National Australia Bank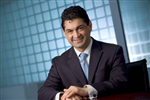 Add Contact
Firstly congratulations on your Silver medal win at the Global Best Practice Conference and Awards – how did you feel when you were called out to accept the medal when you were up against so many other world class companies?
The pride and excitement about where NAB was going to placed was really building in the lead up to the awards presentation. By the time we were called out, I already knew it was going to be silver or gold. So when it came to the moment, I initially felt a little deflated that we came so close to taking gold, but almost immediately the realisation of what we had achieved set in……and the pride and excitement were back!
Going back in time now, share with us why you entered the award in first place and what you were hoping to achieve
We wanted to show our people that their work is truly world-class by measuring our performance against other industry leaders. We felt that we had come a long way in the past couple of years and that it was time to obtain external validation on the quality of our operation.
Can you describe the process you went through starting from the initial application through to presenting in the regional heats in Singapore in July
Our application was written around the principles we used to develop our centre over the past couple of years, in particular that happy people will mean happy customers.
When we were invited to compete in Singapore we expressed to our executives that we thought we would compete strongly, that we would learn some great tips to bring back to the business and that it would be great for our people. They agreed and the travel was signed off.
Then we simply built a presentation that showcased our greatest qualities and strategies, consciously choosing to be generous in our sharing of insights and tips.
The competition in Singapore was tough, how did you feel you did on the day when you presented?
Andrew Pearce, our previous General Manager gave that presentation. Andrew is a seasoned public speaker and was completely calm leading up to the event. He delivered a solid performance and my memory of his personal assessment was….."Well, I think that went alright, didn't it? He modestly conveyed relatively low expectations of an award both before and after his presentation.
When you won in Singapore how did you share the news with your teams?
We immediately shared the news with NAB's senior executives and our leaders so they could tell their people personally. This was followed up with a range of communications including an intranet article, posts on Yammer, and video footage on the LCD screens throughout our centres.
And how did you as a team celebrate?
Like all good call centres… ….with free food. We supported this with celebratory communications, which including our peoples' responses to the result, helping to build a groundswell of pride around the achievement.
What did you do to share the news with the world i.e. not just your team but others in the industry and in general?
We shared the achievement via LinkedIn and Facebook. But the reason we entered the awards was to demonstrate to our staff and the broader business that we are an industry leading operation, so that's who we focused our post-event communications on.
You must have been so proud to represent Australia in the global awards, how would you describe that feeling?
It's not an everyday thing to have the opportunity to represent your country, but I was much more conscious that I was representing the people who make our centre such an amazing place to work.
Now once the regional heats were over, what did you do differently to prepare for the global awards in Las Vegas?
We refined and updated our presentation, adding a video to really bring the passion of our people, their colour, energy and overall culture into the spotlight.
As the new delegated representative, I worked to make the presentation my own by practicing, practicing and practicing. I gathered a cross section of people from across my business to form an audience and took on their feedback. Involving our people in preparing for the awards really brought to life the messages we were sharing with the team about our participation.
How did you find the competition at the Global level?
Tough, the cultural diversity alone brings a whole range of new styles, ideas and great practices to the stage.
A big part of this whole process is competing, but also learning from others, for someone who is interested in best practices, how would attending this event as a delegate help them?
The process forces you to assess your own operations, from both an inside-out and an outside-in perspective. When you combine this with the opportunity to network and share approaches with industry leaders you get a great platform for furthering your understanding of best practice.
And what ideas did you take away? Can you share a few that you really liked?
I think that the key theme was the value of embracing diversity. We see it as a great strength in our centre and I found it interesting to note that it was a clear component of most standout performers.
So now after Vegas, you had a long trip back home, how did/are you celebrating with your teams?
As we did when we won the APAC finals we've communicated to staff and congratulated each other, but we handed over responsibility for how we celebrate to our people. Not surprisingly they chose food, so we putting on a 'Carnival of Food' across our three sites to celebrate.
Lastly, you hold the title as No 2 in the World for best Large Contact Center for a full year plus No1 in Asia Pacific, how do you feel about defending your regional title and competing for GOLD again?
We're feeling good about the year to come. Our Sales team are chomping at the bit for the opportunity to compete next year, so I think it's time to let them show the world how good they are.
>>> For more information on entering the Contact Center World Awards click here
---
About National Australia Bank:


National Australia Bank's UK organisation.







Published: Sunday, December 9, 2012

Printer friendly version
Arise Virtual Solutions

Arise is a pioneer of on-demand customer management technology and business process outsourcing. Our powerful cloud-based platform provides a virtual nationwide network to connect primarily work-at-ho...

(view more)

Teleopti

Teleopti is a global provider of workforce management (WFM) software, offering a WFM solution that is sophisticated, localised and easy to use. Teleopti focuses on helping contact centers, back office...

(view more)

Netcall

Seamless customer engagement begins and lasts with Netcall. Contact centre technology designed with your customers experience in mind, allows you to access data and content where it's needed using ou...

(view more)

NICE Systems

NICE (NASDAQ: NICE), is a worldwide provider of intent-based solutions that capture and analyze interactions and transactions, realize intent, and extract and leverage insights to deliver impact in re...

(view more)