Article : 5 Insights About Sourcing and Developing Strategic Partnerships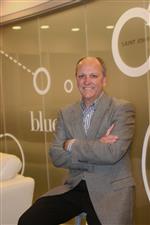 Add Contact
#contactcenterworld, @BlueOceanTweets

Running a successful strategic sourcing process for high value services like outsourced customer service is a complex undertaking. The process extends from building and running an RFP competition, through delicate negotiations, and right down to crafting the service level agreement. The senior strategic sourcing professional must be an expert in not only his or her own field of supply chain, but also an expert in the stakeholder's and supplier's businesses as well. An expert strategic sourcing team adds value not only to its own organization, but by leading a world-class process focused on the right outcomes for a lasting partnership, the strategic sourcing team plays a vital role in the outsourcer's success as well.
To explore how sourcing professionals approach the challenge of securing long-term partnerships with service suppliers like outsourced contact centers, we recently sat down with Peter Longo, Director of Strategic Sourcing and Logistics at St. Michael's Hospital in Toronto, Ontario. If you're looking for a passionate supply chain professional, Peter is your man. He is deeply focused on building healthy, lasting relationships that have meaning and value in all aspects of his work. He is funny; he is both outspoken and introspective; and, as we said, he is passionate about the meaning in his work. We asked Peter a few questions about what successful strategic sourcing planning should look like and his responses were pure gold. Read on to see for yourself.
---
Sponsor message - content continues below this message
Employee Engagement Awards NOW OPEN!
Enter your center,and compete for this prestigious award to attract new staff and show investors and customers you are #1 in your nation!!

---
Content continues ….
The Role of Procurement
Blue Ocean: How would you describe the role of procurement in an increasingly complex business landscape?
Peter: The thing about strategic sourcing and supply chain is that you usually don't hear much about it unless something goes wrong. They are the unsung heroes of the battle, making sure everything's in place so that people on the front lines can take care of their everyday job. The strategic sourcing and supply chain teams are the behind-the-scenes people making everything hum.
The core role of strategic sourcing is to facilitate what the stakeholder is looking for, finding services and products on behalf of internal customers so they get what they want and need for the best value. Ideally, the strategic sourcing team needs to understand the space in which they're sourcing – in fact; they should understand it better than the stakeholders themselves. What are the table stakes, the trends, the market research, the vocabulary? If sourcing isn't an expert in the industry before they go to RFP and the contract isn't clear as a result, there will definitely be issues that come up later. The framework of a successful partnership is the RFP, and the subsequent contract is what sets the tone. An effective sourcing process means that the contract will survive the partner relationship despite any changes in the organization or turnover in the workforce.

Strategic Partnerships
Blue Ocean: More and more, organizations are looking for strategic partners rather than vendors. As a sourcing professional, how do you bring the intangible idea of "strategic partnership" into the very objective procurement process?
Peter: Because a "strategic partnership" is such an intangible concept, it can be tempting to go with your instincts or blindly trust a network referral. But the strategic sourcing process needs something more objective than that to prove to stakeholders that this will be a strategic partnership. Thus, the RFP is essential. It's a tool that can accurately represent stakeholder requirements and consistently evaluate vendor responses.
Of course, the RFP is just the first step. Evaluating the potential of a partnership takes more than just paper responses to the RFP, but also face-to-face meetings and collaboration with the vendor team. It's important to assess how they differentiate themselves from their peers and what their added value is in an otherwise commoditized industry. Although a large part of the buyer decision will be based on technical and cost factors, you want to look for a partner that will continue to bring future value.
Ideally, you will have a supplier relationship management program that provides sourcing with an objective framework for what a strategic long-term partnership looks like. The program will dictate how frequently the company and supplier meet for business reviews (I recommend quarterly; annually at the very least) and will set the stage for expectations and governance. In these meetings, the supplier should be eager to approach any issues, seeking out the root cause and taking corrective action, all in the interest of making the partnership more effective. On the other hand, a vendor that is concerned only with meeting industry standards and parameters is not a partner who will be able to take a commoditized service and differentiate themselves or collaborate with their clients to make things work.

Cultural Alignment
Blue Ocean: How much of a factor is the alignment of cultures in your decision-making process for professional services?
Peter: As a sourcing professional, I have to ensure that our company culture is reflected in the RFP and also that the document is customized to the specific industry in which we're sourcing. We can't take an RFP template that was written for manufacturing and use it verbatim for sourcing a contact center.
It's my expectation that the RFP is flavored with our history, our mission and our values. If we don't express these upfront, we can't expect the vendor community to know if and how to align their own values. If they don't care about our mission, or if their own values are misaligned with ours, then we know to walk away.
Aligning cultures in the decision-making process is also crucial because the process is about more than the one person running the RFP and conducting the sourcing. It's about the people we bring to the table and the people the vendor brings to the table connecting. Let's make sure our stakeholders and our senior leadership have a strong connection with this partner. When these teams meet, is there a tendency towards innovation, talk of collaboration? It's a two-way street. We need to know that we'll do an amazing job together. That takes careful cultural and organizational alignment, and if it's missing, we have to know at what point to withdraw.

Best Total Value
Blue Ocean: Return on investment is crucial, but its measurement isn't always tangible. What factors should be acknowledged in creating a partnership that enables the best total value?
Peter: The essential thing to recognize in sourcing is that partnering with a supplier isn't just about buying for today but also for the future. The best total value is found when a partner does the work to help you take your business to the next level. Yes, ROI is found in tangible dollars, but we're also talking about factors such as customer satisfaction, innovation, process improvement and more. You need a partner that understands current and future trends in the industry and how they can walk with us on that journey as the space evolves.
We should be able to have safe and open discussions with a partner about our pain points and issues and how we can work to solve those together. In short, the best total value is achieved when you're not simply relying on the contract. The contract sets the framework for the day-to-day management, but you have to go beyond it to take the partnership to the next level. Essentially, the best total value is possible when the supplier and the client think together as if they are one company.

Long-Term Partnerships
Blue Ocean: A superior strategic sourcing process is future-oriented. How do you define or envision a successful long-term relationship with a third party partner, particularly when it comes time to potentially renewing a contract?
Peter: A successful long-term supplier relationship is one in which there is mutual effort every step of the way to make each other better. I like to envision this ongoing relationship as if the two partners were climbing a mountain – picture Mount Everest or Kilimanjaro. At the bottom of the mountain, there's no commitment between supplier and buyer; there are no contracts, agreements, pricing or anything. The only interaction so far is the RFP. As the two hike together, they reach the first level, which is a contract, under which there is secure pricing and ongoing transactions. It's pretty basic, but at the next level up is where there's skin in the game: there's Service Level Agreements, and the supplier understands that they must fulfill their commitment or risk the relationship.
The next level is where it starts to get interesting. Now both partners are able to walk in each other's shoes on this mountain climb. There's joint process improvement, with both sides working to make the relationship better on a day-to-day basis. Climbing higher still, they reach the level of real innovation. In the contact center, this is when both partners are focused on navigating the customer experience with an innovative approach to improving customer satisfaction. Whether it's through call center technology or customer journey mapping, they are aiming to wow the customer and build a seamless experience. Ideally, the customer won't even recognize that the company's customer service is outsourced to a contact center. That's how closely the two partners have aligned themselves at this level.
The final level is value chain optimization. Both partners work towards a comprehensive understanding of cost savings, quality improvements, efficiencies, risk mitigation, service improvement, and more. They're asking the questions, how can they be a better supplier, and how can I be a better client? There is a joint commitment to mutually grow their businesses through the partnership.

Successful Procurement Planning in the Contact Center
Peter's insight is highly valuable for any industry, but especially in the contact center industry. The quality of the partnership between your company and your outsourced contact center is paramount to your customers' satisfaction and loyalty.

#contactcenterworld, @BlueOceanTweets
Today's Tip of the Day - Use Your IVR To Capture Feedback
---
About Michael Hasler:
As Blue Ocean's Vice-President, Sales and Marketing, Mike Hasler has responsibility for our corporate brand and accountability for strategic growth from both new and existing clients. Mike's experience provides him with understanding of the contact center industry from both the client-side and the perspective of solution-provider. Mike's over-riding philosophy is that sustainable, successful partnerships begin with asking smart questions and truly listening to the answers. Mike applies discipline and vision to the process of building successful, lasting business relationships.
About Blue Ocean Contact Centers:


We thrive on delivering critical customer service solutions that go beyond transactional interactions. As such, our goal is to enhance lifetime customer value, providing support that is a reflection of your brand promise, even in high-pressure, complex customer service scenarios.









Published: Wednesday, June 28, 2017

Printer friendly version
Alorica

At Alorica, we only do one thing – we make lives better. How? By creating insanely great experiences for customers — online, on the phone and through social media. From acquisition and sales to custom...

(view more)

AssisTT

AssisTT, serving in 20 cities and 25 different centers throughout Turkey with approximately 10 thousand employees, is a customer contact point. It also serves as a strategic companion to many public o...

(view more)

DialAmerica Marketing Inc

DialAmerica, headquartered in Mahwah, New Jersey is one of the nation's privately owned telesolutions companies. We've been around since 1957. Our 5,000 employees work on behalf of our clients every d...

(view more)

EXL Service

EXL is a provider of offshore business process outsourcing solutions to the Global 1000.