Article : Alex Sauickie, S.V.P. Client Operations, Billtrust Talks Contact Center Best Practices & The Importance Of Networking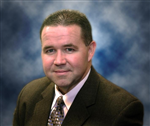 Add Contact
ContactCenterWorld.com spent some valuable time with Alex Sauickie of Billtrust and discussed his participation in the Top Ranking Performers Awards in Orlando. Sauickie sees it as the most important networking opportunity of the year.

If you are interested in hearing best practices at the 2014 Top Ranking Performers 'Best in the World' Conference taking place 10-14th November in Las Vegas, U.S.A. (details here www.contactcenterworld.com/conferences/?confarea=GLOBAL)
##advertismenent##

ContactCenterWorld.com: Did you have a great week?
Alex: A great week, as always.
ContactCenterWorld.com: Why do you find value in coming to these conferences?
Alex: This is actually my third company where we have brought folks to this conference. The primary reason is we do like the networking side of it. We go to other conferences as well, but this one clearly I've seen as the best networking conference we have been to. Some newer guys, they're just starting to kind of grow into their roles, a little bit more senior roles than they have had previously, and networking is pretty important at that point. We also come, obviously, to talk about our company, what we do, how we do it. Even if we don't win an award, which is always nice, we like to hear about things that we could be doing better. We take a lot of notes and we bring them back and try to apply them when we get back.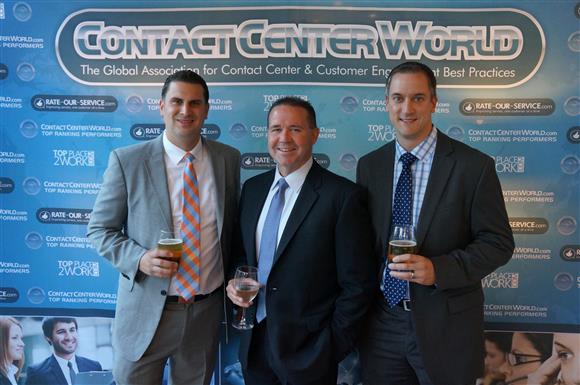 ContactCenterWorld.com: It is nice to share a room with so many passionate individuals, and really that is what this event is all about. 66 presentations, that is a high number and it is all best practice, wouldn't you agree?
Alex: Oh yeah, absolutely. We will have a debrief when we get back, with all the notes, that between the 3 of us, we have taken quite a bit, and learning from the best we are really impressed with most, if not all the people we meet here. They have been very forthcoming with what works and what doesn't work for them, and we think that there is a lot we can take back from this conference, and we will apply it and bring it back to our team in New Jersey.

ContactCenterWorld.com: So what, in your estimation, is the return on investment from coming to this particular conference?
Alex: It's a no brainer, the conference itself isn't that big an expense, it is usually at a place that is easy to get to. Orlando is one of them clearly, and it is a minimal investment for what we get because the lessons learned pay for themselves in weeks. Some of them are low hanging fruit items that we have to think about, and those have an immediate payback. Some are a little bit more strategic, some require a little bit of investment in order to make them happen, but typically things like that, including the way people use technology, some of the training practices that they have, even if they are an investment they tend to pay back pretty quickly.

ContactCenterWorld.com: What would you say to somebody who has never been to this event?
Alex: I would strongly consider it. Again, I think that it is a pretty low investment for the return. Using me as an example, this is my third company. I have been at this company for about a year and a half. The first year, we could have been here, but I gave it the first year to really evaluate the company, where we were, and kind of level set. Once you do that, if you are new to a company, I would highly recommend coming here because you can learn a lot and take it to the next level.
Want to see more from this video on the ContactCenterWorld.com Youtube channel? - over 200+ interviews available at this link
You and your company can learn from industry leaders on how to increase performance and productivity, avoid HR challenges, improve customer service and much more. Don't miss out on this amazing learning and networking opportunity! Visit www.ContactCenterWorld.com/conferences for conferences. For more information on how you can take part in this prestigious and sought after awards program for the best of the best in the industry visit www.ContactCenterWorld.com/worldawards.
The Contact Center World winners will share their best practices on 10-14 November, at the ninth annual Global Best in the World conference in Las Vegas, Nevada. www.contactcenterworld.com/conferences/?confarea=GLOBAL
#contactcenterworld, @billtrust
---
About Billtrust:


Billtrust™ is dedicated to improving the billing process for our customers, saving them time and money. We have developed state-of-the-art products and services designed to simplify the billing process. Our knowledgeable staff has experience in paper billing, electronic billing and payment, customer service, operations, and IT. We have developed a unique suite of outsourced billing solutions. This comprehensive solution includes outsourced paper billing, fax billing, email billing, hosted online billing (EBPP & EIPP), and a web-based bill archiving and customer service tool called CustomerCare. Billtrust has earned the reputation as a trusted provider of comprehensive, next-generation outsourced billing services for corporations in a wide variety of vertical markets. We have partnerships with more than a dozen software companies, buying groups, and trade associations who have selected Billtrust as their recommended billing service provider.





About ContactCenterWorld:


ContactCenterWorld.com – is the website for the Global Association for Contact Center and Customer Engagement Best Practices. The association has a truly global footprint and supports 190,000 members from enterprises large and small with ideas, information and support tools including best practice awards, conferences and certification. Join today, FREE personal membership available at this link https://www.contactcenterworld.com/register.aspx and start networking and learning best practices. Contact Center World. (www.ContactCenterWorld.com), The Global Association for Contact Center & Customer Engagement Best Practices.








Published: Thursday, September 18, 2014

Printer friendly version
Teleopti

Teleopti is a global provider of workforce management (WFM) software, offering a WFM solution that is sophisticated, localised and easy to use. Teleopti focuses on helping contact centers, back office...

(view more)

Tower Bersama Group

PT Tower Bersama Infrastructure Tbk ("TBIG") is the holding company of the Tower Bersama Group. TBIG was established in 2004 and was listed on the Indonesia Stock Exchange on October 26, 2010. Towe...

(view more)

NOS

NOS is a telecommunications and entertainment group which offers fixed and mobile next generation solutions for Pay TV, internet, voice and data to all market segments - Residential, Personal, Corpora...

(view more)

PT Telekomunikasi Indonesia

Telkom Group is the only state-owned telecommunications enterprise as well as telecommunications and network service providers in Indonesia. Telkom Group serves millions of customers throughout Indone...

(view more)