Article : Building A Better Helpdesk: The Importance Of A Great User Support Experience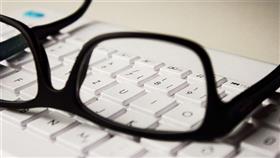 It doesn't matter how well-designed your site is. Eventually, one of your customers is going to need help. And how you handle that help request can either completely reshape or ultimately destroy their image of your brand.
Optimization, navigability, easy order fulfillment...those don't actually matter as much as you'd think they do in the face of customer support. See, people tend to remember negative experiences more readily than positive ones. If dealing with your support team is akin to getting teeth pulled at the dentist, then there's no way they're going to look upon your brand with anything resembling fondness.

And that attitude? Whether or not a customer likes and appreciates your brand? That's everything. Lose someone's respect, and you might as well deliver them to a competitor's storefront yourself.
What it all boils down to is that these days, customers are used to being heard. They're used to having a voice and being able to influence the shape and direction of a brand. They're used to being treated not as prospective leads, but as human beings who happen to be interested in a product or service.



It's really no coincidence that all the best, most successful brands in the world have incredible customer service.
Right. I think we've done enough to hammer that point home. Let's talk about what you need to do to make your customers feel valued and appreciated. Let's talk about the necessary components of a great customer service experience.


Provide multi-channel support.

According to

a Salesforce-sponsored survey

, 90% of consumers regularly use more than one support channel. With one brand, they might try to reach out via email; with another, they might do so over Twitter or through live chat. It's imperative that you provide a consistent experience across all of them.
Establish a Knowledge Base.

Never underestimate the value of a good help site. By putting together a knowledge base with some of the most common questions, concerns, and challenges your customers might encounter, you can both reduce the load on your support team and better serve your audience's needs.
Offer 24-hour live-chat and phone support.

The trouble with support requests is that they aren't always going to be forwarded during regular business hours. And the longer you wait to address a problem, the worse it's going to be for you.
Take a close look at your return policy.

A generous, crystal-clear return policy is a must for your store. Believe it or not, if you make it clear that your customers can return stuff to your store with ease,

it can actually improve revenue

. People will be likelier to buy, because they know you won't try to rip them off.
Offer self-service support.

It's empowering being able to solve problems on your own. Allow your customers to access their own payment methods, order status, and billing history. Your support team will still receive requests, mind you - but most people will be content to handle things on their own.
Scale your support team during high-traffic periods.

No one likes being put on hold - period. When you can anticipate surges in traffic - say, on Cyber Monday or Black Friday - scale up your support team so you can handle them.
Pay attention to social media.

Use a tool to regularly perform a sentiment analysis of your site on social media. Are people saying a ton of negative stuff about your brand? Be aware of that, and see what you can do to address it.
Track your customer behavior.

Metrics such as bounce rate, clickthroughs, and time spent on each page can be a valuable
Build a support page.

Ideally connected to your knowledge base, this page should provide a customer with everything they need to get in touch with your support team through whatever channel they choose.
Try for a "WOW" experience.

Last but not least, every interaction your customers have with your support team should be a positive one - something that completely exceeds their expectations.

This is known as a "WOW" experience

, and is an excellent way to stand apart from the competition in today's overcrowded eCommerce market.
---
About Graeme Caldwell:
Graeme works as an inbound marketer for Nexcess, a leading provider of Magento and WordPress hosting.
About Nexcess:


Nexcess provides web hosting solutions from shared hosting and virtual private servers to dedicated servers, server clusters and equipment co-location. We own and operate our Dearborn, MI based Data Center and serve clients worldwide. Our knowledgeable staff is available on-site 24/7.



Published: Wednesday, February 28, 2018

Printer friendly version
NCR Corporation

NCR Corporation a provider of consumer transaction technologies, turning everyday interactions with businesses into exceptional experiences. With its software, hardware, and portfolio of services, NCR...

(view more)

Eckoh

Eckoh is the UK's largest provider of hosted speech recognition services, with experience in successfully deploying self-service solutions. These allow our clients to efficiently manage their contact ...

(view more)

Altitude Software

Altitude Software is a privately-owned, independent company, and a technology provider in contact center solutions, with its Unified Customer Interaction(uCI) product line. Founded in 1993, Altitude S...

(view more)

ATOS

Atos is an international information technology services company with annual 2011 pro forma revenue of EUR 8.5 billion and 74,000 employees in 48 countries. Serving a global client base, it delivers h...

(view more)