Article : Contact Centre Evolution
Premium Content (Sponsored)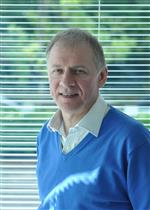 Add Contact
My Blog
Ins and outs
Contact centres always have been at the forefront in terms of the take-up and application of technology. That is a good characteristic to maintain. The game changing inventions of the personal identification number (PIN) and dual-tone multi-frequency (DTMF) signalling led to the first truly commercially viable interactive voice response (IVR) systems. All in the name of productivity, efficiency and cost-effectiveness.
The proliferation in ownership of mobile (cell) phones, coupled with the accelerating capabilities of computer servers, meant that automatic speech recognition (ASR) also became both viable and necessary. The result is that today it's almost impossible to call a customer care hotline and not be greeted by a speech driven IVR.
---
Sponsor message - content continues below this message
Employee Engagement Awards NOW OPEN!
Enter your center,and compete for this prestigious award to attract new staff and show investors and customers you are #1 in your nation!!

---
Content continues ….
Whys and wherefores
The average citizen no doubt still has their own IVR horror stories, but the fact remains, it is a fundamentally established technology. It isn't going to go away any time soon. So what's left to improve? Which aspects of IVR still rankle with callers?
Despite it being for their own good," to prevent fraud and for data protection purposes," the biggest bugbear has to be the interminable inquisition of security questions.
"I know it's me. I've given you my account number. Now deal with my query."
"Unfortunately sir, before I can deal with your pressing issue, I have to ask you a series of banal questions, just to improve your mood."
If you accept that's not too much of an exaggeration, you'll accept that neither is it conducive to calming down an irate customer, nor much fun for the agent.
If speech technology in the form of ASR was the revolution that overthrew DTMF, speech technology in the form of automatic speaker verification (ASV) is the evolution that will supersede agent-led identification and verification (ID&V).
There's more to it than mitigating fraudulent activity. What follows are four reasons to consider using ASV.
4 reasons why your contact centre needs ASV

1. Increased customer satisfaction
The simple fact is that, with speaker verification, customers, clients and callers can be verified more quickly, more conveniently and more securely using ASV.
That triple benefit of security, speed and convenience makes for a better authentication experience for calling customers," a fickle demographic, which is why customer care is so important. It's important, because the alternative is customer churn. You don't want to give your customers an experience that results in them saying, "I don't want to deal with that lot again."
Speaker verification is completely natural and instinctive for the user, which means that security no longer has to be at the expense of convenience.

2. Increased agent morale and motivation
There is a cliche that suggests that the life of a contact centre agent can be monotonous. There's probably some truth in that, at least occasionally, but it's surely only the repetitive aspects of the job that can lead to such claims. Remove the tedious and suddenly you've got a more motivated employee. Stands to reason; it's human nature.
Asking the same old security questions, caller after caller, day after day, has to be deadly dull. Remove that aspect of the job by implementing ASV and the personnel related benefits are obvious.
The result is reduced agent attrition, better employee engagement, and a high degree of job satisfaction and contentment.

3. Return on investment (ROI)
Unlike other forms of biometric identity verification, ASV requires no additional, specialised hardware. Furthermore, voice naturally lends itself to remote authentication scenarios as it's the only biometric that can be used remotely over the phone.
Your investment in ASV is readily countered by the fiscal benefits accruing to your contact centre. If you consider a range of contact centre metrics, including average handle time, average talk time, cost per call/transaction, adherence to schedule, etc., the impact of reducing agent-led ID&V is obvious.
Cutting out unnecessary dialogue between agents and customers, by using ASV as an alternative for ID&V, means more productive time spent talking to clients. Greater productivity leads to an ROI.
As call time is reduced, so is the cost per call, which makes each call far more cost-effective in the purest sense. Whatever proportion of your calls needs to be authenticated, the opportunity for cost saving is significant. However long it takes to manually verify a caller's identity, automation will provide per call cost savings. Reduced cost leads to an ROI.
Additionally, if you weigh up the costs of dealing with fraud, whatever the proportion of calls involved, improving the ID&V process undoubtedly leads to reducing those costs. For one thing, you reduce the exposure to fraud i.e., it costs you less, and moreover, you incur less cost in terms of investigating fraud and providing recompense to affected clients.
The ROI is unquestionable.

4. Mitigating fraud
Lastly, but of course not least, the security benefits of implementing ASV in a variety of business processes, across contact centres in a wide range of market sectors, are clear. Stemming the impact of fraud and identity theft is one of the key benefits of expanding the use of biometric identity verification.
It's no surprise to find that fraud costs industry billions worldwide each year. To mitigate that, ASV can provide the highest level of security. Across a range of susceptibilities, from data breaches and theft, to social engineering and hacking, strong, multi-factor authentication, incorporating voice biometrics, presents a low risk compared to traditional methods.
Identity theft is high-profile, and businesses have an obligation to provide, and be seen to provide, stronger protection. Data breaches and unauthorised access are expensive. Adding to cost and impacting sales, breaches can result in costly litigation, and no business can be immune to the attendant bad publicity if customers' accounts are compromised.
Thankfully, ASV has achieved a level of commercial viability and user acceptance in a variety of use cases. It's a solution to your problems. Get on it!
---
About Ian Colville:
Ian Colville is a product manager at Aculab and his role includes support for the company's global sales force. Ian has spoken at a variety of customer seminars on various subjects since joining the company in 2000 and has contributed technical documentation, including product literature and several published articles. He has broad industry knowledge gained during a number of years employed in a variety of management roles by a major telecommunications manufacturer.
About Aculab:


Aculab is a company that offers deployment proven technology for any telecoms related application, with capabilities particularly suited to contact centre deployments. Its enabling technology serves the evolving needs of automated and interactive systems, whether on-premise, data centre hosted, or cloud-based. Over 1000 customers in more than 80 countries worldwide, including developers, integrators, and solutions and service providers, have adopted Aculab's technology for a wide variety of business critical services and solutions, including high performance inbound/outbound contact centre applications, speech enabled IVR and self-service systems, and hosted or cloud-based services. Aculab offers development APIs for voice, data, fax and SMS, on hardware, software and cloud-based platforms, giving a choice between capital investment and cost-effective, 'pay as you go' alternatives.








Published: Wednesday, July 11, 2018

Printer friendly version
ATOS

Atos is an international information technology services company with annual 2011 pro forma revenue of EUR 8.5 billion and 74,000 employees in 48 countries. Serving a global client base, it delivers h...

(view more)

Bircom

With more than 40 years of experience, Bircom has been providing communication solutions to companies of all sizes and companies from all sectors and has been the distributor of companies which are al...

(view more)

eGain Corporation

eGain customer engagement solutions power digital transformation for leading brands. Our top-rated cloud applications for social, mobile, web, and contact centers help clients deliver connected custom...

(view more)

NCR Corporation

NCR Corporation a provider of consumer transaction technologies, turning everyday interactions with businesses into exceptional experiences. With its software, hardware, and portfolio of services, NCR...

(view more)