Article : Customer Contact Centers: New Data Underscores Path to Profitability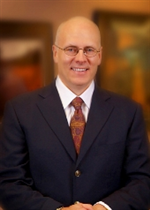 Group Executive - TSYS Managed Services
TSYS, Inc
Add Contact
David Figgatt, a Group Executive for TSYS Managed Services made the time to discuss and share with us what he believes to be key factors that are missing in the contact center industry based on the findings in Dimension Data's 2007 Contact Center Benchmarking Report that was released in April of this year. According to Figgatt, the general synopsis points to a diminished commitment to contact center operations.
According to Figgat, the result is that 6 in 10 contact centers continue to operate in the red, unable to convert the millions of calls received annually into profit-generating cross-selling and up-selling opportunities including additional financial services, upgraded accounts, loans or credit cards and even health or homeowner's insurance. Of course for some, it's not about operating as a profit or a cost center, but rather the inability to define the true and potential value of their contact centers in their overall business strategy.

The flip side, according to Figgat, is that some institutions are clearly making progress, as evidenced by data in the same Dimension Data's 2007 Global Contact Center Benchmarking report that indicates 40 percent of contact centers today are considered revenue drivers, up from literally 0 just ten years ago.

Figgat says that transition from cost center to profit center is an evolution, of course, one that has been slowed considerably by the explosion of Web-based mechanisms for financial institutions to generate revenues outside of direct customer contact. He asks, what are these institutions doing differently from those who seem stuck in the cost-center model, and what can the latter do to transition from an expense item into a profit center? The answer in Figgat's eyes, depends on how the financial institution defines what it "must do" and what it "can do."
Figgat points out "must-do" issues include compliance, data security and privacy regulations, areas with little wiggle room when it comes to implementation. But "can-do" issues, on the other hand, are purely subjective initiatives whose success is based on the institution's level of commitment. These issues include, but are not limited to, improving customer satisfaction, investing in the training, retention and motivation of call center staff, and adhering to the principles of permission-based outbound calling.


Customer Satisfaction
The Dimension Data study found that customer satisfaction with financial institution contact centers hovers at about 82 percent, similar to the figures from a year ago. The study also measured several contributing factors to customer satisfaction, underscoring areas where financial institutions can improve:



• First-call resolution. About 70 percent of customer calls to financial institutions are resolved by the first agent, an additional 7 percent are handled following a transfer to a second. This score represents a decline from 82 percent three years ago, primarily due to the expanded scopes of service and missions for contact centers working with proportionally smaller budgets.

• Speed of answer. Just 64 percent of calls were answered in the generally acceptable timeframe of 10 seconds.

• Abandon rates. Customers usually give up at 3 different stages of the call: at the initial greeting (5 percent), during self service (17 percent), or in the agent's queue while on hold for service (7 percent). The problem is, those people don't go away, they phone again, which drives the costs of another call.


Staff Investment
Figgat says attracting, retaining and motivating contact center staff is critical: These employees have the power to deliver good, bad or indifferent service to your customers, the key influencer in generating contact center value, or return on investment. Figgat says enterprises are spending on average $5,000/month per agent seat to provide customer service through their contact centers, so Figgat feels it only makes sense to invest resources in retaining good employees and keeping them happy. Three areas targeted for improvements include:

• Agent utilization. The Dimension Data study showed agent efficiency in the financial sector is a very weak 57 percent, a measurement of the agent's "talk time," or the time agents actually spent interacting with customers.

• Turnover. Attrition in the financial contact center sector is 26 percent, an expensive number as the cost of replacing agents can be very high. Possible solution to motivate and retain? Better pay, since agent costs, such as salaries and benefits, has remained consistent over the past decade.

• Absenteeism. With rates at 12 percent for financial institutions, the need to attract, retain and motivate the right employees is especially critical, as the cost to hire and train substitutes increases base costs.


Outbound Calling, vs. Up-Selling Existing Customers
Figgat feels contact center Managers should think carefully about the customer's strong emotions concerning telesales and receiving unsolicited calls. He would like Managers to follow basic loyalty principals: Get the customer's permission before you call. Research shows that outbound calls are more than 200 times more effective when the customers have requested the call, known as permission-based marketing. That said, when contact center employees are properly trained (and motivated) in the art of cross-selling and up-selling, they can convert a simple inbound call into a potentially profitable opportunity.

Figgat concludes, despite the fluctuations in the customer service industry and the ongoing quest to convert a traditional cost center into an unexpected profit center, the reality of customer contact centers remains the same: they exist for an institution to communicate with its customers, responding to their queries as quickly as possible with the right information, even as communications channels grow more diverse. He states, the simplest things are always the most complicated.
More Editorial From TSYS, Inc
---
About David Figgat:
David Figgat manages contact center and back office operations for TSYS' Managed Services group.
About TSYS, Inc:


Processing company servicing the majority of all financial banking/credit card insituations in North America. Also have internal, on-shore contact centers ranging from Customer Care, Collections, Fraud, Risk, Disputes and Back Office. Utilizing home-grown, prioritary systems/platforms.






About Martin Dove:
Martin Dove is the Managing Director for Merchants Europe, a contact center consultancy for Dimension Data, an IT services and solution provider with knowledge in networking, security, operating environments, storage and contact center technologies. .
About Merchants:


Merchants, a Dimension Data Group company, is a provider of bespoke outsource contact centre solutions and has a 25 year track record of delivering customers contact centre solutions for a variety of blue chip organisations, globally.





Published: Monday, September 3, 2007

Printer friendly version