Article : Essential Outsourcing Opportunities
By outsourcing first level help desk, organizations can improve service and minimize support costs. Outsourcing these functions reduces call volumes and frees up higher-paid well-trained in-house technical staff to handle more complex calls that befits their knowledge and experience. It also limits costly field repair visits. With effective telephone answering customers feel they are being listened to and helped. Organizations then find out precisely what customers are calling about so they can best meet their needs.
Contact center outsourcing is not only for applications such as outbound telesales, billing/collections, customer care, inbound customer service, help desk and fulfillment.
There is a growing range of other vital contact center and corporate functions that are also readily outsourceable, affording cost savings and flexibility. These programs are high-touch, often requiring agents who are on the same cultural wavelength as callers.
....NOTE - content continues below this message
---
INVITATION
We invite you and your colleagues to take a couple of days out of your busy schedule to join us and the elite in the industry to listen to the NEXT GENERATION Contact Center & Customer Engagement Best Practices - WORLD'S BEST IN 2018! - ALL AWARD WINNERS!.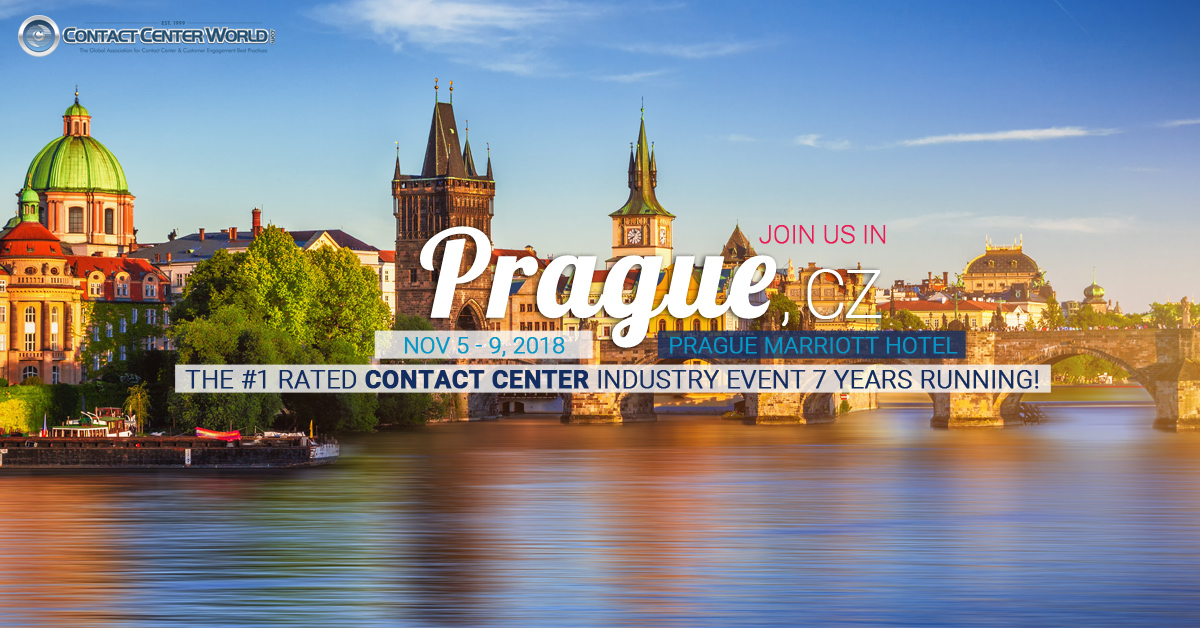 >>>>> FIND OUT MORE: HERE
---
....ARTICLE CONTINUED
Corporate Hotlines/Disaster Response
Organizations must or should have corporate hotlines. For example, they enable publicly-traded companies to comply with the US Sarbanes-Oxley regulation, which requires these corporations to provide anonymous whistle-blower reporting.
Hotlines help organizations better manage other critical issues such accident, crime, fire, fraud, harassment, intruder, substance abuse and theft reports. Firms and departments can also use these services for HR operations, such as absence and late arrival notifications and timesheets.
Another key use for hotlines is customer notification. They enable firms to know about and respond to issues such as product or service bugs, delays, recalls or outages. Having a special hotline, in addition to a standard toll-free number, demonstrates commitment to customers.
Outbound response is also a part of corporate hotlines. Live agents, or outbound IVR, can outbound-notify customers of identity-theft incidents, recalls or service cancellations. If employees are late, the agents or the IVR can call them.
Outsourcing is an ideal means of managing hotlines because of the uncertainty surrounding issues such as call volumes and availability. The call volumes can be erratic and can spike quickly. Also, these hotlines often require that they are available 24 hours a day and 7 days a week.
Also as outside third-parties outsourcers are trusted by organizations, employees and the public alike. An outsourcer can record, retransmit and report information accurately and responsibly. Individuals can speak anonymously and in confidence.
With outsourced HR hotlines there is greater trust between employees and employers. Outsourcer staff are less likely to gossip, play favourites or take part in internal office politics compared with in-house agents. Third-party workers will uphold HR policies, with no exceptions unless they are told otherwise. These outsourced systems also provide additional accountability and tracking opportunities that keep everyone happy.
Related to corporate hotlines is disaster response: informing customers, the public, and employees what is going on and what they should do. Disaster response also entails managing calls and contacts when contact centers and offices are down. Sudden call and contact volumes can overwhelm remaining contact center and office staff.
Outsourcers can take the load off in-house contact centers and offices by having their agents handle the calls and contacts. They can put on recordings with important messages, deploy inbound IVR with simple menus to manage volume or send voicemails to employees, vendors and key customers with outbound IVR.
The outsourcers and/or their sites can be chosen that are not in the same community, metro area or geographic/climatic zone as the office or in-house contact center. Should a disaster affect the outsourcer they will have response procedures in place to reroute calls to other unaffected sites and to train agents there.
Web Entry/Help Desk
Many companies have realized that not all customers who visit their web sites want or can buy from them automatically. The need to be there is reinforced by the often quoted statistic that 70 percent of buying decisions are made at the point of sale. Those web sites with live options do better than those without.
Instead these buyers prefer to pick up the phones and have live agents enter their orders online i.e web entry. Their reasons range from service questions like fit, color, features and compatibility, to existing equipment or outfits or credit card and identity theft concerns.
Web shopping and online reservations are difficult to make by cellphone. There are limits to screen readability. Surfing websites while driving is inherently unsafe.
Also Internet users are still on dial-up, especially those in rural areas. That makes loading today's feature-rich pages time-consuming.
Outsourcers economically handle web entry after-hours or 24/7. If this is a new service it can be outsourced from the outset to minimize HR and facilities investments.
The scripting is simple. If there are complex inquiries the outsourcer staff can escalate calls to internal product experts or technical support or contact them offline and get back to the buyers.
Related to web entry is first level help desk, with agents answering and triaging calls for functions such as property maintenance and tech support. Many help desk issues are easily answered e.g. did you turn on the computer, or check the circuit breaker? More complicated matters require agents to open trouble tickets to forward to expert staff or to field service, or ask customers to return products to stores or ship to repair depots.
Also many firms are now charging for live-person tech support. With hardware and software prices plummeting, it makes less financial sense to include support costs in the sticker price. Designing the Best Call Center for Your Business (written by AnswerNet's corporate communications manager Brendan Read) reports the expense of one support incident can equal or exceed the cost of some products. Companies then need agents to screen callers to see if they have support plans and if not to sell them before taking the next step to getting the problems fixed.
By outsourcing first level help desk, organizations can improve service and minimize support costs. Outsourcing these functions reduces call volumes and frees up higher-paid well-trained in-house technical staff to handle more complex calls that befits their knowledge and experience. It also limits costly field repair visits.
Telephone/Email Answering And Handling
Telephone answering is customer service at its most basic, and vital. It entails courteous, polite agents answering and triaging calls then either patching them through to the right people; taking or forwarding messages; or paging/dispatching staff. Most telephone answering takes place after business hours, when offices are closed.
With effective telephone answering customers feel they are being listened to and helped. Organizations then find out precisely what customers are calling about so they can best meet their needs.
This function is almost always outsourced to specialized telephone answering or telemessaging outsourcers. Here's why: these firms provide experienced, trained operators and versatile switching technology that covers a wide range of functions from scripting to voicemail and to basic skills-based routing. If there are call spikes additional staff can be brought on quickly to answer the calls.
To some degree voicemail have supplanted telephone answering. Yet savvy outsourcers have learned to get the best of both worlds, just as smart contact centers have meshed IVR and live contact agents. Telephone answering outsourcers offer voicemail as an option to callers if the person they are calling for is not available or to kick in after X number or rings. Agents can also take voicemails and transmit them as emails.
Doctors, lawyers and contractors have historically been the biggest users of telephone answering. Yet the features of this service are worth examining by contact center-using enterprises to improve customer service and productivity.
By having agents answering the calls first puts customers at ease. The triaging and screening functions help shorten total call time by directing callers to the right people who can assist them. Agents can also set up appointments for sales reps or installation or repair staff to call or visit customers.
Similar to telephone answering are virtual receptionist services. Virtual receptionists answer, screen, patch-through or forward calls; take messages; or route them to voicemail from callers be they from outside the offices or at their doorsteps. Agents also notify staff that they have calls waiting for them and ask them how they want these inquiries handled.
Virtual receptionists supplement auto-attendants and improve service by providing a human interface with callers. When customers call an organization they're not sure what person or department they need, or they find that the individuals they had dealt with before are no longer with the firm. Virtual receptionist agents handle those matters. They can also defuse angry callers such as by putting them on hold and paging an experienced and prepared customer service staffer to handle the matter.
Virtual receptionists are often outsourced, providing flexibility and reliability. Outsourcers can provide sufficient numbers of operators to cover clients 24/7.
The same answering triaging, screening and forwarding benefits with telephone answering is also being applied to email. All too often email inboxes are overstuffed; it can take an hour or two each day to weed out the junk and the inconsequential messages. Consequently recipients then do not see vital information such as sales leads, follow-ups, customer inquiries and support requests right away.
Also spam filters sometimes accidentally discard important messages. Individuals then troll through discard bins to make sure they don't miss key communications, which eats up more time and productivity.
By having live agents handle emails they can let senders know their communications have been received. The agents will examine the content and if it is urgent they can call, instant message or page recipients.
As with telephone answering outsourcing can provide email answering easily at low cost. Outsourcers with well-trained agents can manage the volume spikes and be available 24/7.
As these examples illustrate, even if you decide to keep your principal contact center functions in-house, chances are that you will find other applications where outsourcers can assist you.
---
About Gary Pudles:
Gary A. Pudles is President and CEO of the AnswerNet Network. He is also on the Wharton's Venture Initiation Program steering committee. Prior to founding AnswerNet Pudles served as vice president & general counsel, Apex Site Management (now American Tower), vice president, Muzak and manager, real estate, American Personal Communications.
About AnswerNet:


The AnswerNet Network is a telemessaging call center business and a provider of outsourced contact center and fulfillment services. On a combined basis, the AnswerNet Network centers have an average experience level of over 30 years each in the telemessaging business.







Published: Monday, August 29, 2005

Printer friendly version