Article : Implementing Disaster Response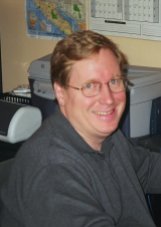 Contact centers are becoming the main and often the only point of interaction organizations have with customers, clients, employees and the public. For that reason it is more important than ever before to ensure centers continue to function, even at a reduced level, or at the very least inform people what is happening when disaster strikes.
There are many methods and tools to enable contact centers to cope with or withstand disasters. The leading ones include:
Auto-attendants with messages informing callers what is happening and where else to call/what to do, such as visiting an updated Web site.

Additional in-house or outsourced IVR ports with FAQs and simple functionality like dealer/office locator, account updates and bill payment.

Outbound emails and voice messages, delivered in-house or outsourced, to clients and employees.

Offsite data backup and recovery.

Onsite battery-powered UPS systems and backup diesel or natural-gas-powered generators to supply electricity.

Shifting contacts to other centers, offices, third-party recovery rooms, home agents and outsourcers.

Additional voice/data lines or satellite links.

Locating or moving contact centers to less risky sites.
These techniques are proven. Just before the wave of hurricanes hit the southeast USA in September 2004 contact center outsourcer AnswerNet Network rerouted contacts from its Melbourne and Orlando, FL and Mobile, AL sites to locations in other parts of the country. AnswerNet's staff customized messages and recordings for local clients.
Your contact center need not be a Fortune 500 firm to benefit from methods like shifting calls to other centers. Because AnswerNet's contact centers are small, versatile and networked its other sites answered the phones for clients such as physicians and local property management firms.
Home agents offer one of the best guarantees of continuity. By dispersing your work force you do not have to worry about evacuating and closing centers, moving into unfamiliar temporary offices, road closures, reroutes, security checks and delays.
I can attest to that. On 9-11-01 I evacuated my midtown Manhattan office, taking with me a laptop and my briefcase. I could not return home or to my office for two days. Instead I stayed in touch through the Internet at a friend's house. When I returned to my house I continued to work from there until I moved back to Canada that had been approved long before the terrorist attacks.
Assessing risk
But these techniques can cost to the hundreds of thousands of dollars: several million dollars if you include relocation, and can take months to implement.
Some methods like directing contacts to home-working agents require managers to change how you supervise employees. Outsourcing requires you to trust a third party with your customers and data, at a price.
Before you invest time and money into your response assess the dangers. Voice/data outages are responsible for 35% of outages, Kurt Sohn, principal consultant with call center business continuity planning firm 180cc told Call Center Magazine in 'Planning for the Inevitable' published Sept.2003. Natural disasters account for 35% while man-made disasters: neglect, human error, crime and terrorism - whether real or fake - account for 30% in call centers.
The risks vary by location. If your contact center is in the Midwest you can be hit by tornadoes and blizzards; if it is an industrial area there are fire and hazardous chemical risks from accidents and derailments; if the facility is near an airport you can get security alerts or at worst terrorism.
Then ask yourself how vital to your enterprise or department is having your center continue to function in a disaster, and what is that downtime worth to you? How long can you afford to be offline for? What are the ROIs for the various response means? What are the comparative site risks and benefits? The Midwest and Gulf Coast/Florida have long had plenty of quality affordable labor for contact centers.
You may find your customers are just fine with an auto-attendant message. Or if your center is truly critical, like utility customer service, that you need home or outsourced agents.
Disaster planning and response
Whatever methods you select your contact centers will need and have updated a disaster response plan. It should include:
Procedures to declare the beginning and end of the emergency; where to go and what to do; who to contact in an emergency and chain of command.

A staff list updated at every shift. You can save a lot of families unnecessary grief and help emergency crews immensely if you know who is actually there.

A roster of designated employees trained and proficient in what to do in emergencies skills like first aid and CPR. Give them special pins that they should wear at all times.

Expected response times from local police and fire departments and who to contact there.

Voice/data routing and backup procedures. If you have advance warning, like a hurricane, shift information like accounts and billing before you shut your doors.

Purchase agreements with outsourcers, fuel vendors (if you have backup generators) hardware stores and voice/data technology vendors. Otherwise you will 'take a number' when disasters hit.

Have all documentation available online on your Intranet or offline. That data should also be stored and updated on key employees' computers, ideally staffers in other parts of the country that would not be affected by the same 'incident'.

Frequent drills on your plan including evacuations or, if part of your plan, taking calls from home, from another office or disaster recovery center as if it was the real event.

Test onsite power and keep the generators properly fueled.

Press response. You need to designate spokespeople ahead of time who know how to speak to the media and what to say. There are responses that you can work out ahead of time. If need be consult with your p/r professionals or with your attorneys.
Your plan should have incident managers, principal and backup authorized in writing by companies' senior executives to act on their behalf that will be listened to by all employees. They would be the go-to person in an emergency.
Incident managers should be bondable with no criminal records. They should have an interest and background in building infrastructure and technology. There is business continuity training and certification available through the Disaster Recovery Institute International.
You should also have your plan reviewed, to make sure all the steps are covered. Bob Mellinger, president, business continuity planners Attainium recommends having a knowledgeable third party, which could be a consultant or your local fire or police department to review the plan and offer advice. A third party will see and catch items you may have missed.
"If you have someone who is aware and trained to spot potential risks they will spot that and either correct it or draw it to your attention, " he told Call Center Magazine.
Minimize Dangers
There are steps you can take to prevent and mitigate disasters at your contact centers that can save lives and property and costs very little to implement.
Educate your agents and supervisors in firesafety and security, like not overloading electrical outlets, keeping emergency exits clear and shutting the doors behind them. If agents are working at night ask a friend or a guard to escort them to and/from their vehicles.

Have your managers inspect your premises frequently. Clear out items e.g. paper that can easily catch and spread fire. Check if the alarms and detectors working.

Inspect your equipment rooms for water leaks. A flood, like from a burst pipe or water tank or during a storm will knock out your computers and switches.

If you have smoking on premises frequently check to see if employees are doing so only in designated areas and that they properly disposing of materials.
If you catch anyone who isn't obeying those rules have that person fired on the spot and let everyone in your centers know it. It takes one carelessly tossed butt to cause a fire that can kill many people and consume millions of dollars of property.
Make sure too that your contact centers are secure. Check if your electronic card or other pass-reader systems are working. See if employees properly shutting the doors behind them.
If you have 7x24 operation find out if the outside lights and cameras on. Ask building maintenance to clear walkways of bushes, dumpsters and other hideouts for criminals. If you have security drop in during a shift to see if the guards are doing their jobs, not sleeping on them. Smell for any signs of alcohol or illicit drugs.
Your best disaster resources are your agents and supervisors. Ask them to be aware for unusual sights, smells, sounds, activities and people and supply them with procedures to report them. If something is not right it usually isn't. That sense can save seconds, and lives.
---
About Brendan Read:
Brendan Read is the Corporate Communications Manager for AnswerNet. He is also author, Designing the Best Call Center for Your Business, Home Workplace and co-author, with Call Center Magazine's Chief Technical Editor Joseph Fleischer, The Complete Guide to Customer Support, published by CMP Books. This article is an excerpt of a new edition of Designing the Best Call Center book, which will appear soon.
About AnswerNet:
The AnswerNet Network is a large telemessaging call center business and a  provider of outsourced contact center and fulfillment services. On a combined basis, the AnswerNet Network centers have an average experience level of over 30 years each in the telemessaging business. The 53+ AnswerNet Network centers have over 30,000 clients and handle more than 60 million calls and Internet contacts per year. AnswerNet employs over 1,500 individuals dedicated to resolving customer challenges with cost-effective, business building communications solutions.
Published: Thursday, November 4, 2004

Printer friendly version