Article : Letter to ContactCenterWorld from an Award Winning Contact Center Professional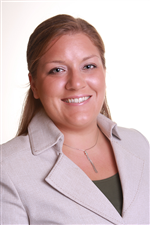 Add Contact
Hello Raj,
I wanted to express my thanks for the fantastic Contact Center World Conference in Orlando, Florida, June 2012. Please forgive me; this is a long, long letter of praise.
My company sent me for the first time to represent Best Agent Practices in a Contact Center. I was not at all prepared for how intellectually stimulating this conference would be.
The first night before the conference, I arrived in at the hotel went out to the pool patio and began reading through a presentation I was to give the next day. I knew no one when I arrived. I saw several people out working on their presentations, and was soon joined by a Contact Center Management professional. We sat and talked about the conference and got to talk about our experiences in our positions. I learned that this man had worked his way up in his company by being a contact center agent- just like me.
Later that evening, I was joined by another conference-goer who saw me working on my presentation. She is an AVP at a company that my company does business with. We sat and talked for hours about how we can work better, more efficiently—shared ideas for current training programs, document handling protocol, work teams and concepts for how employees feel about their jobs and their company—their culture.
The conference had not even begun yet and I was flooded with amazing, real-life information that I could take back to my management and my company to share.
During the conference- I wish I had brought my laptop down to write notes. Of a 27-page conference workbook, I filled every page with notes and quotes, and added extra pages of handwritten brainstorms and answers in the round-robin question-and-answer sessions.
The conference is intense. The presentations are full of information about how to approach work- from company culture, technological, financial, management, and analysis standpoints. There is such a wide range of topics covered but they are all managed into very intense presentation sessions.
I loved the team-building exercise at WonderWorks. I was a bit skeptical of my ability to lead a team of leaders—but that didn't matter in the exercise. It was so much fun to use each other's strengths to help compete as a team! I absolutely cannot trade my exposure to senior leadership and years of experience for anything. I could not pay for better networking. I am beginning my career in this industry, and I spent the week among people who have built their entire careers in the industry!
I listened a lot. I valued listening in to the "break-out" sessions between some of the presentations where we could network with other professionals who wanted more information/were providing information about a hot topic from the last round of presenters. I loved the team-building exercise with "scrabble" words: it was actually a chance for me to learn other people's competitive styles and how to best work together as a team- and a chance to meet presenters I had yet to meet.
It's key to unwind after each day of presentations! The conference is intense- it reminded me of my econ classes in college (in a good way). Luckily, even the best in the world also want to relax after a high-intensity day and going out to dinner and networking with professionals in the industry, again, gave me more exposure to some of the most inventive best practices I have never heard of!
I have been working for the same company for 2.5 years. It is so easy to get a certain "method" stuck in your head, because it's always been done that way. This conference is a chance to blow your own ideas out of the water—just by listening. It was wonderful that all of the attendees were happy to expand on areas of their speech after the presentation- and that so many presenters stuck together after the "conference day" was officially over. The more I heard about how other companies did what they do, the more I learned about how we could do things differently. Some of these ideas were not even included in presentations- because like me, others had not thought that their practices were unique!
The schedule was extremely well-planned. I had enough time to unwind every night, build good relationships with other presenters and speakers, and getting to sleep in on the last day before the gala dinner was fabulous! That entire day, people who had been complete strangers before the conference met and went to sight-see, tour Sea World, play at Disney, or just relax by the pool together.
Raj's team is amazing. First of all, they work as a team. The spirit and respect that the team shows whilst preparing individual speakers, working through the presentations, and asking for feedback afterwards, is incredible. I had two presentations, and for each oneI was too nervous to hold the mic battery- and Raj's team helped me prepare and get the microphone on with ease. This may sound like a little thing, but it's a very big deal to feel at ease and trust the people who are preparing you right before getting up in front of a room full of people!
I received excellent feedback on both of my presentations. After a round of presentations, my favorite part was the question-and-answer: both as a presenter and as the audience. I loved writing questions to send for the Q&A section because I could hear feedback from different presenters for the same issue! These also spiked hot topics that led to great discussions during breaks.
It was also really easy to approach speakers after they had spoken. The atmosphere is almost Socratic: It was intriguing to approach experts and ask them questions that may lead to an entirely different solution, and to expose other issues that need to be worked on.
Finally, the gala was superb. From the menu to the entertainment to the facility- I felt like a spoiled rock star. There was excellent service at the Hard Rock as well. It was nice to end the week at a formal, delicious, hilarious evening with my company peers- and a good way to bond with other employees from my company before we headed our separate ways the next day.
I would happily participate in future conferences, if I am lucky enough to be nominated by my company. I made solid business connections and relationships over just four days. The intensity and passion that was shared at this conference is unforgettable. I hope to see more of Contact Center World in the future!
Thank you,
Rebecca Holmes
Contact Center Agent
---
About MassMutual:


Founded in 1851, MassMutual is a mutual life insurance company that is run for the benefit of its members and participating policyholders. The company has a long history of financial strength and strong performance, and although dividends are not guaranteed, MassMutual has paid dividends to eligible participating policyholders every year since the 1860s. With whole life insurance as its foundation, MassMutual provides products to help meet the financial needs of clients, such as life insurance, disability income insurance, long term care insurance, retirement/401(k) plan services, and annuities. In addition, the company's strong and growing network of financial professionals helps clients make good financial decisions for the long-term. MassMutual Financial Group is a marketing name for Massachusetts Mutual Life Insurance Company (MassMutual) and its affiliated companies and sales representatives.







Published: Thursday, August 23, 2012

Printer friendly version
PREMIUM

Genesys
http://genesys.com

Genesys® powers 25 billion of the world's best customer experiences each year. Our success comes from connecting employee and customer conversations on any channel, every day. Over 10,000 companies in...

(view more)

Hinduja Global Solutions Ltd.

A company from the Hinduja Group, Hinduja Global Solutions is a Bangalore- headquartered BPO Business Services company providing end to end consumer focused services and industry solutions. HGS has 24...

(view more)

Aegis

As a provider of outsourced customer care and acquisition servicing for over three decades, Aegis has a track record of introducing process and technology innovations. Today, several Fortune 500 clien...

(view more)

Intelenet Global Services

Intelenet Global Services is an Information Technology Enabled Services (ITES) provider delivering contact center and business process outsourcing (BPO) services to global clients. The company provide...

(view more)