Article : My experience at the EMEA Best Practice Conference and Awards London 2012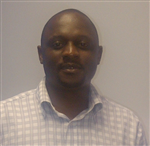 Add Contact
My prime objective for entering this competition was to win a medal for exceptional performance in the auditing category. I viewed this as an ideal platform for me to showcase my achievements as a Quality Auditor. I intended sharing my experiences with the best in the Industry world wide and this is a morale booster for me.
Learning from the best would with no doubt make me perform at optimal levels which will in turn help the company to not only meet but surpass clients' requirements. Surpassing clients requirements will make O'Keeffe & Swartz a preferred service provider and will inevitable assist in the business' drive for innovation and diversification. All said and done, I entered the competition because I strongly believe that I have the ability and the drive to stage one of the best presentations in the world. I want to explore my potential and unleash the winning animal in me.
On a lighter note though, I entered the award so that I could explore the world, and also to once again raise the O'Keeffe & Swartz flag higher and higher as the employer of choice where staff development plays a pivotal role.
I was overwhelmed when I got selected to present, it was like a dream come true. I have always known that I have the inner drive to achieve any set goals but it has never occurred to me that I can achieve these at international level. The feeling of selection was awesome but intimidating at the same time given that this was my maiden venture. I did not know what and how to prepare but still believed that I will stage one of the best presentations. Preparing for the presentation was a grueling encounter based on the fact that I did not know what content would be world class, compressing this material to a 10 minutes showcasing slot and let alone standing in front of an audience to share my piece.
To be honest, when I did my first presentation to the company, the attendees were ruthless in their criticism to a point where I told myself that this was not for me. The irony of it is that I just suddenly found myself embracing the criticism and made remarkable strides in improving my presentation. I must say, however, that it was not an easy walk to London as I had to present again and again to my friends, family, colleagues and even to myself in my sleep. The fear of judgment if I did not make it was a constant source of encouragement for me hence I made it a point that I stage my best.
When I got to London, I knew I had prepared adequately but anxiety became the order of the day especially on Monday 25 June having witnessed a couple of presentations. By the end of the day I started gaining confidence as the participants were friendly and all anxious, I realised that I was not alone. Going for the cruise cooled my nerves as I interacted with quite a number of attendees, sharing our experiences and our general feelings regarding the event. The reality of the matter is that we were all nervous including the seasoned presenters.
My presentation was on Tuesday, 26 June and I woke up around 03h00 and I couldn't sleep as my mind paced up and down. This was a defining moment for me as I tweaked my presentation for the last time and convinced myself that my approach would be to be more elaborate on best practice tips that I thought made me unique. I did just that and gold came my way, as a team, we kept motivating each other, presenting to each other and this kept us going, we were a united front with one mission i.e. getting as much medals as possible.
On the day of the presentations, I was inspired by my colleagues who presented before me, their presentations were top notch and I couldn't let the team down. The first opening minutes of my presentation were a mess as I could not click forward to my second slide, it was at this moment that I realized that a little joke at what I was experiencing would be a nice ice breaker hence I said " the machine is not user friendly at all". When the audience bust in laughter, I knew at that moment that I had them now and had to do my best just to keep them. As the presentation unfolded, I felt more confident, relaxed and most importantly in control. I was completely at ease when we progressed to the question and answer session.
The award ceremony and the gala dinner were splendid, the venue was excellent and the experience exhilarating. The organization of the event was fine tuned to meet all our needs, it was quite a captivating event. Thanks for such a life time experience, quite a world class one.
I felt like a hero when my manager and others came to meet us by the air port, I could not believe my eyes. The experience was amazing. When we got back to work, we were all treated like icons and even had a celebration to this effect. I feel proud and greatly honoured to be part of this company. I must say, though, that I am still picking this and that from all the presentations with a view of properly knitting and rolling these out to the entire business.
My perception of myself has greatly changed, I feel more confident and believe strongly that the sky is only the beginning and not the limit. My self esteem has indeed been enhanced and bench marking against the best has given me more insight into what we could do better as a company and what I need to improve on as an individual.
Thanks to all.
Mxolisi Dube (OKS)
Interested in the Annual Top Ranking Performer Awards and/or Best Practice Conferences?
Find out more at www.ContactCenterWorld.com/worldawards (awards)
www.ContactCenterWorld.com/conferences (conferences)
---
About O'Keeffe & Swartz Consultants:


O'Keeffe & Swartz is serious about sales! O'Keeffe & Swartz specialize in the sale of simple insurance products to affinity lists. We have a history of outstanding sales performance in our chosen field and have obsessed about insurance direct marketing for over 18 years. As an outsourced service provider we have the ability to deliver superior sales results to our clients, including the major banks and insurance companies within South Africa. O'Keeffe & Swartz have a proven track record with multiple award wins within our industry. Our world-class, best practices in the fields of predictive dialing, list management, quality assurance and verification underpin these results and ensure good quality sales are made. O'Keeffe & Swartz is an authorized financial services provider.





Published: Saturday, August 25, 2012

Printer friendly version
Turkish Telekom A.S

Türk Telekom Group, the leading communication and convergence technology group in Turkey, provides integrated telecommunication services from PSTN and GSM to broadband internet. As of March 31, 2011; ...

(view more)

AT&T

Recognized as a worldwide provider of IP-based communications services to businesses, AT&T is also a provider of wireless, high speed Internet access, Wi-Fi, local and long distance voice, and directo...

(view more)

HKT

HKT is Hong Kong's premier telecommunications service provider and leading operator in fixed-line, broadband and mobile communication services. It meets the needs of the Hong Kong public and local and...

(view more)

PT. Infomedia Nusantara

GLOBAL BUSINESS is part of the department Digital CRM Global Business which has a map of the role of developing the BPO market off shore since February 2014. We are present as a solution for company's...

(view more)