Article : Ride the Big Data Beast: The New Normal for CMOs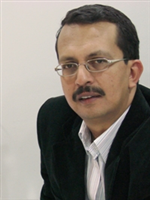 Global Marketing and Communications Leader
Concentrix
Add Contact
by Nilanjan Chaudhuri, Global Marketing and Communications Leader, Aditya Birla Minacs
For a long time, CMOs have been the "creative" folks in the C-suite.
Sure, they fought pitched budget battles. Sure, they used numbers: the "delta" in business generated from that last campaign, the ROI, and so on.
But ultimately, they understood the amorphous marketplace. Even if their target audience was not always easy to define, they possessed that legendary insight into consumer behavior. They approved the concept, the creative, and the messaging.
The Mad Men did not have data at the scale that we can lay our hands on today. But neither did they have to tangle with multiple overlapping channels, the ability to address and reach individual customers, and a globalized world. Is it ironic that the CMO's creativity is now being challenged by the same"data" that was elusive not so long ago?


CHALLENGING THE 2013 CMO
As marketing leaders, our #1 performance goal remains helping our firms to grow business, profitably.To achieve it however, as a recent ITSMA report says: "…marketing leaders are rethinking their roles, seeking new kinds of skills, and reinventing their organizations."
So what has changed?
The explosion of data driven by emerging real time channels (social media/mobile) that makes consumer insight and understanding more complex.
The great catalytic role that technology is playing in, well—everything!
And, most importantly, how customers buy today.
This rewriting of marketing job descriptions is all about how business is being done in the 21st century.
CMO INSIGHT REMAINS ELUSIVE
The starting line has not changed. While globalization, mobile access and the Web have all helped grow global GDP and therefore markets, understanding them is still a premium skill and a huge effort.
Targeting customers with the highest propensity to buy determines ROMI (return on marketing investment) for today's CMOs.The 2012 US presidential elections are already a case study in how getting market segmentation and targeting correct is even more "business critical" than ever!While data on consumer behavior seems to be available in plenty, not all of it is process-able, usable or correct.
As telling is the NADA DATA 2012 State-of-the-Industry report. While US dealerships allotted 53% of their advertising spends to newspapers in 2001 that fell to 20% in 2011. Expectedly, this seems to have been mostly taken up by the Internet, which rose from 4.6% to 24.8% of theiradvertising spends. Very interestingly, the share of direct mail went up from 6% to almost 10%.
With the smaller marketing budgets since the financial crisis, a key CMO skill set that is thus being called increasingly into action is about delineating those "high-propensity customers", with enough nuances to enable targeted value propositions and product differentiation.
GET MARKETING ONBOARDTHE TECHNOLOGY SHIP
I see the second Obama campaign as a marketing triumph. Its ability to process Big Data showed CMOs that we can ride that beast—albeit it needs adroit handling, Slicing and dicing, Computing power. But all that smart technology management delivered the crisp understanding (or intuition) that made sharply targeted messaging possible!
Clearly, we creative CMOs need a key new skill: technology management. Finance, Production, HR and Sales got on board the technology ship in the 1980-90s. CMOs too now need to…
Evaluate and select technology requirements: Can we write our business requirements sharply enough to make astute decisions of where to allocate our hard won budgets in technology spends? Does Marketing have the necessary capabilities to determine which solution is the best fit, since it's often a patchwork ofapplications that need to be deployed?


Deploy and use technology as business enabler: Do we need outside skills and experience to implementthe technology? And most importantly, to run it to derive consumer insights? Do we have the competencies needed to execute agile multi-channel, cross-channel strategies from the bewildering choices available? Do they help us quickly take action to convert?


Measure and fine tunefor business outcomes: Have we defined the analytics that are true value drivers for our business? Do we measure what drove inquiries? Do we constantly experiment, and move budget and effort around when something doesn't work?
HOW SHE BUYS
We all know what David Ogilvy said. "The consumer isn't a moron; she is your wife. You insult her intelligence if you assume that a mere slogan and a few vapid adjectives will persuade her to buy anything. She wants all the information you can give her."
Even Ogilvy couldn't have foreseen in 1963, the vast ocean of information that computing, the Internet and the mobile revolution have made available and accessible today. For example, "Ogilvy's wife" today visits several reputed company websites to compare the features of the automobile models that she is considering. But she will make her final choice of car from reading what "persons unknown" have commented in blog reviews, or are ranting about on Twitter. Of course, she also sees how each automotive OEM and local dealers react on Facebook too.
The e-commerce model is all very well and offers Ms. Ogilvy tremendous stay-at-home convenience. It's everywhere too. But strangely we read up all there is to learn on the Web for many product categories (like electronics and appliances), and then we go make the actual purchase at the brick and mortar store 25 miles away. And vice versa!
WHAT CMOs REALLY WANT
As Creative CMOs then do we really crave social mediaHits or Likes? Or are we really after the Promised Land of "high-propensity" target audiences? What really influences the buy decisions of our consumers? Do we have the right tools to analyze the data that the markets and networks generate? Do we have the right skills to measure the data? Make understandable, actionable information of them?
Driven by technology and business demand, there are also Marketing specialties available today like digital/social/mobile marketing, engagement/content marketing, neuro marketing and industry-focused marketing. I clearlysee the CMO's biggestchallengein 2013 as being the balancing of the new insights, tools and choices needed of us every day.
Sure, we need new skills and specialized expertise. Much of it may not be available within our defined Marketing function and require unprecedented collaboration with other departments across the enterprise. CMOs will need to deeply partner with their CIOs and CTOs. Also with a diverse array of outsourced agencies that can enable their business goals by bringing in skills and experience not found in-house.
The tech-enabled social enterprise will mean the "democratization of marketing."It's a wonderful opportunity for us to bring our Sales teams and customers together. 2013 is a bold new frontier. And as in the days of the Wild West, it will demand courage and exploration for CMO success.
As published in Information Week March 2013
---
About Concentrix:


Concentrix, a wholly-owned subsidiary of SYNNEX Corporation (NYSE: SNX), is a business services company. We focus on customer engagement and improving business outcomes for over 450 global clients across six continents. Our 100,000+ staff deliver technology-infused, omni-channel customer experience management, marketing optimization, digital, consulting, analytics, and back office solutions in 40+ languages from 125+ delivery centers. We serve automotive; banking and financial services; insurance; healthcare; technology; consumer electronics; media and communications; retail and e-commerce; travel and transportation; and energy and public sector clients.








Published: Thursday, March 21, 2013

Printer friendly version
PREMIUM

Genesys
http://genesys.com

Genesys® powers 25 billion of the world's best customer experiences each year. Our success comes from connecting employee and customer conversations on any channel, every day. Over 10,000 companies in...

(view more)

Bright Pattern Inc

Bright Pattern is an effective cloud contact center software which helps businesses to simplify multichannel service. Bright Pattern's solution features enterprise-grade architecture that offers n...

(view more)

Convergys

Convergys delivers consistent, quality customer experiences in 58 languages and from more than 150 locations around the globe. We partner with our clients to improve customer loyalty, reduce costs, an...

(view more)

Salesforce

Salesforce.com delivers software-as-service offering a family of on demand solutions for integrated sales force automation, campaign management, customer service and support, and document and file man...

(view more)