Article : Speech Analytics: The Technology Behind the Magic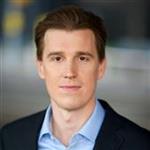 'Vice President, Sales and Operations'
ASC
Add Contact
General Overview
Competitive contact centers must research and implement solutions leveraging all fundamental speech recognition technologies, including phonetic indexing, large vocabulary continuous speech recognition (LVCSR), and keyword and phrase spotting.
Sophisticated contact centers are frequently combining these interrelated technologies to ensure flexibility, high levels of accuracy and unlimited scalability.
Contact centers exploring speech analytics technologies for the first time must understand the underlying technologies and how they will best support business requirements.
Phonetic Indexing
Phonetic indexing technologies generate a time-aligned phonetic index of analyzed conversation audio. This index is based on phonemes, the distinct components of every language. Because phonemes simply consist of uttered sounds, the indexing is unaffected by background noise, languages, dialects or speaking styles.
The phonetic index can be searched directly for contained words or phrases using special operators such as Boolean strings or time-based proximity to other content. A proprietary search engine identifies and matches the phonetic equivalent of the search string and returns relevancy-ranked results. When words or business logic need to be changed, the system can rapidly re-query the index without re-processing the audio.
Phonetic indexing creates the truest representation of spoken audio and enables the fastest, most accurate access to the information contained in audio files.
Transcription - LVCSR
LVCSR recognizes uttered sounds much like phonetic indexing, but subsequently, it matches combinations of phonemes against linguistic models containing a large human-language vocabulary to build a complete database and transcript of conversation audio.
All text produced by this process can easily be analyzed to facilitate the rapid discovery of interaction content, identification of new and emerging topics, quantification of related phrases, and automatic categorization of conversations by topic based on definable business logic.
LVCSR enables data mining and natural language processing for deep analysis and understanding of root causes of unknown issues. However, the special processing resources required to align spoken phonemes with matching words in a large dictionary is both time consuming and resource intensive.
Keyword and Phrase Spotting
Similar to LVCSR and phonetic indexing, keyword and phrase spotting recognizes uttered sounds, but subsequently, it matches combinations of phonemes against linguistic models containing a small vocabulary of critical keywords and phrases.
As a result, keyword and phrase spotting works much faster than LVCSR-based transcription and rapidly identifies conversations relevant for critical business insights. Keyword and phrase spotting closely monitors processes, enables compliance with government regulations, improves customer service, and provides transaction verification.
Best Practices Questions
Prior to selecting a speech analytics technology, you must identify fundamental business requirements driving investment in a speech analytics solution including:
What business outcomes do I want to achieve with a speech analytics solution?
Root Causes Analysis
Trend Analysis
Quality Assurance
Script Adherence
Compliance
Emotion Detection
Talk Analysis
How quickly should data be made available from analyzed conversations?
Real-time - I often need critical insights immediately in a rapidly changing environment.
Historical - I often need to deeply understand historical issues over time.
How frequently will requirements for your use of the speech analytics solution change?
Rarely - I am focused on compliance adherence with a use case that rarely changes.
Frequently - I am interested in new and emerging topics as they occur.
Are there manual, labor-intensive processes today that I would like to displace?
Conclusion
Clarity of objectives is critical from the outset of the decision making process to ensure alignment with the underlying technology best suited to support your business requirements, and to ensure buy-in and clear understanding of the return on investment throughout the implementation and optimization of the solution. Understanding the benefits and limitations of phonetic indexing, LVCSR and keyword and phrase spotting will go a long way in tailoring your speech analytics system for maximum advantage.
Today's Tip of the Day - Beware Of Techno Babble & Jargon
---
About Eric Franzen:
Eric Franzen is Vice President, Sales and Operations, for ASC Americas, and leads the ASC organization supporting the North American marketplace. Outside of work, Eric is also passionate about science, technology and travel. Eric can be reached at twitter.com/emfzn.
About ASC:

ASC is a worldwide software company with a variety of solutions to record, analyze and evaluate communications. All multimedia interactions in contact centers, financial institutions and public safety organizations are documented and analyzed. The content of communications becomes transparent, critical information is generated and market trends are revealed, providing real-time business intelligence for immediate management action. With subsidiaries in the United Kingdom, France, Switzerland, the United States, Brazil, Japan, Singapore and Dubai, as well as certified and vastly experienced distribution partners, ASC's ambitious projects span more than 60 countries. Headquartered in Germany, ASC is a global player with an export quota of almost 70 percent and a worldwide service network.







Published: Monday, September 21, 2015

Printer friendly version
Arise Virtual Solutions

Arise is a pioneer of on-demand customer management technology and business process outsourcing. Our powerful cloud-based platform provides a virtual nationwide network to connect primarily work-at-ho...

(view more)

Teleopti

Teleopti is a global provider of workforce management (WFM) software, offering a WFM solution that is sophisticated, localised and easy to use. Teleopti focuses on helping contact centers, back office...

(view more)

Accenture

Accenture is a global management consulting, technology services and outsourcing company. Accenture collaborates with its clients to help them become high-performance businesses and governments. With ...

(view more)

Verint

Verint Systems is a provider of analytic software-based solutions for the security and business intelligence markets. Verint solutions transform voice, video, and text into actionable intelligence - m...

(view more)