Article : The Power of Voice & Using Speech Analytics to Uncover Customer Data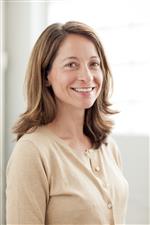 Add Contact
Customers today have a myriad of channels to choose from when contacting a company: email, chat, text, social media, etc. However, even with this "new" technology right at their fingertips, 90% of Americans prefer the traditional method of using the phone to conduct business with a company and 65% of businesses consider phone leads more valuable than leads from other channels. Because phone conversations remain vital, organizations must ensure that they are extracting all of the valuable data that exists within these conversations in order to truly capture the voice of their customers.
Basic call recording software is standard in a call center environment; however it is no longer adequate. Using basic call recording software means that calls must manually be monitored and in most organizations, it's only a sampling of calls that are actually listened to. This means that the valuable insights hidden inside the calls that aren't monitored aren't extracted. Businesses must invest in a more robust technology that includes speech analytics in order to gain a full scope of the customer experience.
Each conversation with a customer, or potential customer, contains valuable data that is often missed. Speech analytics software can extract the unstructured, unmeasurable data contained in voice conversations. It gives structure to the data by categorizing calls by call content. Speech analytics mines hours of content in minutes, searching conversations for selected keywords inside calls. This quantitative and verifiable data can supplement, or even replace, more traditional (and expensive) market research methods. Statistical reports can be delivered on a daily basis, or even multiple times per day as needed.


Uncovering voice of the customer data via speech analytics has many benefits. Companies using the technology are able to control costs and increase revenue. In the call center, managers are able to use the data to measure agent performance and improve training procedures in order to reduce call times, improve customer satisfaction levels, encourage repeat purchases, and take advantage of up-sell or cross-sell opportunities. Speech analytics technology is also valuable in other departments. For example, the marketing department can utilize the technology to analyze response to a product or marketing campaign by searching across calls where that product or campaign was mentioned. In highly regulated industries, a compliance officer can monitor calls to ensure that agents are compliant with rules and regulations while speaking with customers and verify agent delivery of essential statements.
Speech analytics software is currently used by a variety of companies across many industries. Cloud-based speech analytics software has allowed small to medium sized businesses to have access to this powerful software because it is much more affordable than an on premise solution and draws on few, if any, resources from the IT department.
Any company that hasn't yet invested in a speech analytics solution should be looking to do so, and soon. The companies that have already implemented the technology are reaping the benefits, while the companies that continue to use only basic call recording software fall behind.
---
About Jeanne Landau:
Jeanne Landau has over 10 years of experience leading the marketing, social media and content programs for 800response and CallFinder. For over 25 years, 800response has been providing toll-free vanity 800 phone numbers to businesses in North America, with the goal of increasing consumer recall rates when used in advertising, while providing detailed call tracking and call monitoring data for ad campaign analysis. In 2012, Jeanne was an integral member of the team that developed and launched CallFinder, a cloud-based call recording and speech analytics solution.
About CallFinder:


CallFinder is an affordable and flexible cloud-based recording and phonetic indexing speech analytics solution that allows businesses to easily record, categorize, and analyze customer conversations to gain business insights and improve the customer experience. CallFinder identifies spoken phrases within call recordings, highlighting calls that cover business challenges like customer satisfaction, workforce training, business and competitive intelligence, script compliance, and more.






Published: Monday, May 25, 2015

Printer friendly version
AssisTT

AssisTT, serving in 20 cities and 25 different centers throughout Turkey with approximately 10 thousand employees, is a customer contact point. It also serves as a strategic companion to many public o...

(view more)

Concentrix

Concentrix, a wholly-owned subsidiary of SYNNEX Corporation (NYSE: SNX), is a business services company. We focus on customer engagement and improving business outcomes for over 450 global clients acr...

(view more)

CMC - Customer Management Center

Having been established in 2000, CMC (Customer Management Center) has been dedicated to provide unprecedented quality contact center services for both Turkish and European markets. Today, with almost ...

(view more)

Alonet Bilgi Teknolojileri

Alonet Bilgi The Company was established in 2012 in Istanbul. We are a Customer Experience Center of Turkey, operating with 900 employees and a capacity of 2.000 seats. In 9 main industries including...

(view more)