Article : Top Tips for Workforce Optimization
How can a company go about ensuring that a Workforce Optimization Solution will have the intended ROI? The question was raised before industry professionals, and the advice they offered is worth considering before investing in such technology.
"Using same vendors is better for integrations. But if Contact Centers should work for different vendors, they have to control integrations between different systems. On the other hand, it all depends on the requirements. The best of breed solution that is to improve a business challenge is much better than complicated systems, most of the time. The heavy integrations are not necessary all the time as long as you know how to use the system. The references and the local support is one of the most important points, as well."

- Zafer Karatas, Call Center - Manager, Merit Telekom, Turkey

---

"What type of business are you in? Will this technology help you or would something else serve you better? Who is going to measure your improvements?"

- Rick Seeley, Senior Manager Forecasting & Scheduling, Convergys, United States

---

"Track records, vendors relationship and capability"

- Ahmed Ramin, Researcher / Academia, University Tun Hussein Onn, Malaysia

---

1. Ask for references, ideally in your industry, and call them.
2. Pay particular attention to how the vendor supports their product.
3. Stay away for newbie's. Longevity indicates the vendor is doing something right.

-Nick Kossovan, Call Center - Operations Manager, The Travel Corporation, Canada

---
....NOTE - content continues below this message
---
INVITATION
We invite you and your colleagues to take a couple of days out of your busy schedule to join us and the elite in the industry to listen to the NEXT GENERATION Contact Center & Customer Engagement Best Practices - WORLD'S BEST IN 2018! - ALL AWARD WINNERS!.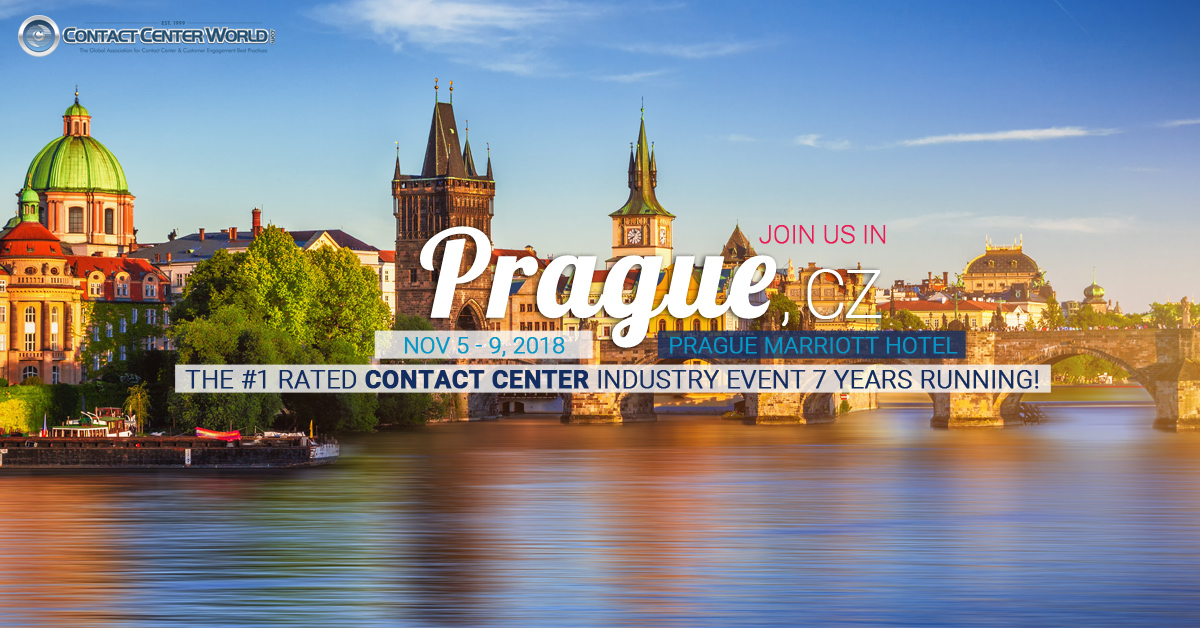 >>>>> FIND OUT MORE: HERE
---
....ARTICLE CONTINUED
---

1st - List down / brainstorm your primary pain areas from various function that contribute to successful performance of a contact center.
2nd - List all the features that are required.
3rd - Ask the principal vendor to provide a PoC (Proof of Concept) for a period of a month or so before actual deployment. Commercials may be discussed accordingly.

- Pankaj Pandey, Planning and Implementation Manager, IBM, India

---

"1. Visit organizations that have used them - ideally using independent professional networks rather than relying on 'official' client visits.
2. Visit people who have used your combination of suppliers - if no-one else has then be clear why you are doing something that is unique and how you will mitigate these risks
3. Start with your business goals and engage the 'stakeholders' who will need to be doing things differently before you sign the deal - certainly before you start implementing"

-

Paul Smedley, Executive Director

, Professional Planning Forum, United Kingdom

---

"Look for solution providers who have done this before and have learned to address all technical and business needs on someone else's dime. Don't just buy software off the shelf and expect it to work...it takes time and dedication, along with a good understanding by the vendor of how your business runs. Don't over think the decision...these tools are very complex but if viewed in the right light of simplicity of solving business problems, the rest will come in time."

- Todd Purdum, Subject Matter Expert, DigiVoice, United States

---

"1. Bells & Whistles are nice but you don't need everything all at once. Once you've narrowed it down to a small number of vendors ask for references from clients your size to see how they're using the tools and functions you're considering.
2. Ask for references from clients of all sizes that have had both good and bad experiences during implementation. If they can't provide a bad one, look elsewhere, no one is that good. The point of the exercise is to find out how the vendor reacts when things don't go as planned. Plus you can learn from their mistakes. 3. Save money and time, get bundles. In some form or fashion, all vendors are offering multiple products (WF Management, Quality, Speech analytics, etc.)."

- Stephen Newbauer, WorkForce Administration, Fiserv, United States

---

"The best way is the easiest way. Touch one key, and get results. Can they show you, how they make a transaction just pressing one button?
Let them show you the success stories.
Have a demo system, to touch, to feel and to test."

- Tayfun Turkalp, GM, iletikom, Turkey

---

"1. Ask them how they have determined end user/customer satisfaction scores in previous installations.
2. Find a company that has recently employed their solution - then try it yourself as a potential customer.
3. Ask your staff if they think it would help them give a better service."

- Denis Johnston, Consultant, Haughgate Innovations, United Kingdom

---

1. Define initial set of project objectives prior to engaging vendors
2. Ensure vendor solution can address those specific objectives
3. Have vendor prepare a clear scope of work or project charter.

- Leonard Wells, Principal Contact Center Consultant, CCE 2.0, United States

---

1. Get thorough demonstrations from all vendors
2. Consider how it fits or otherwise with existing reporting mechanisms/systems
3. Make sure costs and future development potential is understood"

- Helen Bradshaw, Regional Revenue Manager, Hotels, United Kingdom

---

"To optimize your business you will need to work with best practice solutions. In order to learn about best practice, measure your company with solutions from other Call Center providers. The exchange of experiences about optimization solutions with the local market is necessary for having better understanding on the expected return on invest. Last but not least first try then buy!"

- Gregor Willenberg, IT Manager, Competence Call Center AG, Germany

---

"Take a look at Gartner Group before you purchase and read up on what other customers are saying about the products. Buy pieces of the tools in increments. You don't need the Cadillac before you put the Chevy on the road. Get up and running on one tool, then implement the next. Don't think you can buy or upgrade everything all at once; I have not been a witness to any successful implementations that went out and bought everything all at once. Don't be afraid to change your process if the tool enhances it.
Make sure everything you purchase can talk to the other products you have. Dual entry is a no - never. Don't be afraid to mix and match vendors. They are working pretty well together and they will tell you if they do not work with specific tools."

- Jennifer Mattoon-Anderson, Director Client Support, Manpower, United States

---

"Don't overestimate the benefits! Beware of upgrade costs! Make sure you can't get the benefits without the technology!"

- Alan Linter, IT, Projects and Planning Director, Ventura, United Kingdom

---

1. Understand the needs of the customers, is the current solution addressing that?
2. Does it fit the needs of the company overall?
3. Does it have the capacity to evolve in such a way that it will be able to address future requirements?

- Jackelene Aquino, Human Resources Manager, Paragon International Customer Care Ltd., Philippines

---

"Review the size of the call center you will be using the WFM tool for.
What benefits are you hoping to be able to give the business/workforce
Visit as many call centres as possible with possible WFM solutions"

- Ian Harrison, Call Center - Manager, Eurotunnel, United Kingdom

---

1 - low initial cost
2 - low ongoing cost per user
3 - preferably charged per transaction - so you can start slow and grow QBIS does all 3

- Denis O'Donnell, Manager, Hired Help Ltd, United Kingdom

---

1. Understand what features you do and don't need. Clarify your needs prior to searching for a product so that you don't get "oversold" into a solution that does more than you require. Many companies spend money unnecessarily on bloated software solutions that do far more than the organization requires. Consider purchasing speech analytics as a service, for example, so that you don't have to make major infrastructure investments and you can receive the benefits at a fraction of the cost.

2. Take the software for a test drive. Work with vendors to install trial software so that you can experience the solution firsthand. Is the software easy to use? Was it simple to install? Is the interface intuitive? Can you export call recording files and play them back using standard media software?

3. Consider the qualifications of each vendor – are they certified to integrate with your telephone system? Do the solutions take advantage of the capabilities within your existing PBX? Can the solution grow with your business without requiring a fork-lift upgrade? The ability to integrate with a variety of PBX manufacturers allows your organization to make changes to your telephony infrastructure without having to change business processes or monitoring programs. In addition, selecting certified software means that you can be confident that your solution will take advantage of the telephony solutions that you already have in place.

- Jill Majors, Marketing Manager, Telrex, United States

---

"Is there inefficiency? Is there poor employee discipline? Is there ease of integration with other system you already have?"

- Teck Heng Wang, Manager, Contact Centre, NTUC Income Insurance Cooperative Limited, Singapore

---

1. Make the bill. Only implement a new technology if it brings you an added value
2. Choose a reliable integrator
3. Get first the buy-in of your teams before starting with the implementation.

- Geert D'Eer, Contact Center Manager, Sitel Worldwide, Belgium

---

1) Seek advice from an independent source that is knowledgeable in such selection
2) Determine your requirements. In particular, what is most and least important to you? Think in terms of business objectives (reduction of agent attrition, enhanced customer experience) and not solution components. A good idea is to embark on a Request for Information (to inform you of the 'art of the possible') and Request for Proposal (to get detailed costs) process.
3) Most vendors will be able to 'do a job'. It is often useful to decide who you feel comfortable will be most easy to do business with.

- Mike Boyle, Principal Consultant, Independent Consultancy, United Kingdom

---

"1. Look at solutions where the individual components work well together. The true power of these technologies is when synergies are achieved between the different functional components.
2. Consider your contact center strategy when making a decision. Are you utilizing at at-home or multiple locations and if so, does the solution easily facilitate this type of structure?
3. Look for ease of use in the solutions. The good portion of the ROI comes from the amount of time workforce optimization technologies save its users over manual processes. If the manual processes are still easier to use, you may be wasting your money."

- Susan Hampton, Marketing Coordinator, inContact, United States

---

Look for Web Services
The older best-of-breed vendor products are moving toward a Web services architecture and so it should be possible to embrace a WFO solution using multiple vendors — each chosen to meet an organization's specific complexity of needs.

For New Deployments
Organizations yet to embrace WFO should place an increased emphasis on the integration suite rather than best-of-breed vendors assuming that the suite meets the needs of their WFO strategy.

Consider SAAS solutions
These solutions are growing in the market place and offer the benefits of integration with call routing and reporting, together with rapid set-up and low start up costs.

- Paul Lang, SVP of Product Management, LiveOps, United States

---

"Do a comparative study of the different products available, reach to existing companies to gain their feedback, do a full and complete UAT"

- Rohan Roche, Associate Manager, OutSourcePartners International, India
---
About ContactCenterWorld:


ContactCenterWorld.com – is the website for the Global Association for Contact Center and Customer Engagement Best Practices. The association has a truly global footprint and supports 190,000 members from enterprises large and small with ideas, information and support tools including best practice awards, conferences and certification. Join today, FREE personal membership available at this link https://www.contactcenterworld.com/register.aspx and start networking and learning best practices. Contact Center World. (www.ContactCenterWorld.com), The Global Association for Contact Center & Customer Engagement Best Practices.








Published: Tuesday, December 1, 2009

Printer friendly version
Arise Virtual Solutions

Arise is a pioneer of on-demand customer management technology and business process outsourcing. Our powerful cloud-based platform provides a virtual nationwide network to connect primarily work-at-ho...

(view more)

Teleopti

Teleopti is a global provider of workforce management (WFM) software, offering a WFM solution that is sophisticated, localised and easy to use. Teleopti focuses on helping contact centers, back office...

(view more)

Avaya

Avaya is a recognized innovator, leading business communications for the digital age. Avaya delivers smart global solutions and technologies for customer and team engagement, unified communications an...

(view more)

Genex

Genex, part of the IPE Group UK, is an outsourcing provider of customer experience management and trusted by world's leading brands. We achieve results through transforming our clients' businesses and...

(view more)