Article : Top Tips to Skyrocket Telemarketing Sales in 2018 & Beyond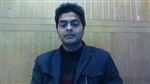 Online Marketing Manager
Coztel
Add Contact
Telemarketing is a daunting task with challenges and competition in the market. Still, it is known the best way to market your business. In spite of how you may feel by and by about telesales, it is as yet outstanding amongst other approaches to introduce new products in the market and delivering the right message to your target audience. Do you know telemarketing is the best approach to deliver your message to the interested audience as well as doing it in a cost-effective way? Obviously telemarketing these days is not as simple as in past, therefore certain ways can be introduced in your call center to skyrocket telemarketing sales and beating your competitors.
It is popular these days as outbound call centers can be seen in excessive number in the market. Among most effective telemarketing techniques which are used by smaller and bigger call center, they can ensure your success and meet the business goals and objectives in the smaller time period. Either you are running a small or large, inbound or outbound call center; here are some tips to help you in it:
Top tips for more telemarketing sales in 2018 & beyond
Sound's natural- I like it (customer)
No matter how good your agents are in delivering their message, sounding like a telemarketer hurts the customer. Talking with a customer using the approach,

"Yes, I do understand your problem as I have suffered it in the past", is better than, "I will try to help you as this is my job". Moreover, the friendly and natural tone is always adorable and appreciating for a customer.
Customers don't like responding to the telemarketers with the rigid and strict tone of the professional script. In fact, it has been seen, use of comfortable language doesn't only keep your customers engage with you, the probability of sales is even more!
Well said by Orison Swett Marden, "The golden rule for every businessman is this; put yourself in your customer's place".
As your call center representatives to carry out this practice to learn the difference between natural tone and telemarketer tone!


Know and set your goals- do your customers have an idea?
Either you are able to come up with the best sales pitch, or setting up attest technology or looking for telemarketing tips for cold calling, there is no benefit for it if you are now aware of your goals!


Start by becoming aware of your goals, like
Do you have the desire of increasing the sales with telemarketing?
Are you using the telemarketing for the purpose of marketing your upcoming products and services?
Or if your goal is to improve the knowledge of your customers about the specific product or the process!

This is also true for the outbound and inbound call center where the function differs and the motive behind it as well. If you are setting up the aims, the right compilation does require the analysis of your company resources and other facts as well. While setting up, you must only add the aims, which are not only achievable however challenging as well.
Calling is everything- call and call your customers!
There's no getting away from the fact, that calling is everything in the outbound call center. Successful telemarketing sales are dependent on the fact, that how many calls your call center agents are making a shift! Use Cloud contact center software to make enough calls to ensure, your message is actually reaching the sufficient number of people to covert the leads into sales.
Well said, "There is no elevator to success. You have to take the stairs!"
Rise in b2b telemarketing competition, how you can simply beat your competitor or give him the tough fight? Or how to become ensure, if you message is actually reaching all the potential customers in the desired area? Spread out the locations in your call center agents and you can see the rise in your telemarketing sales growing rapidly!
Script vs unscripted- which is better?
Script acts as a guide and helps your callers in talking fluently with your business clients. Telemarketing script is vital for all types of telemarketing; however the customer on the other end doesn't like it. This is because they are looking for agents who sounds natural while talking to them rather than following the script.
Once, you have set the goals and the target audience, you are able to prepare the script. Following the draft perfectly is not suitable advice for successful call center representatives, in fact, smart one does make changes in it accordingly. While training your agents a smart strategy is to let them know about following a script in a way which does look professional but not tough and artificial. Moreover, there is always room for improvement and any modifications can be made as well. Adding greetings in the writing is must yet smart plan!
Check out…
If the script holds your company introduction?
Are the greetings added in the starting and ending lines or not?
Where is the technical part of the product or services?
Is it good enough to sound natural, yet professional!

Roll up your sleeves for training!
This is a very efficient approach to train your call center agents and preparing them for the action. Either the newbie's or the existing ones; recalling what they are aware of and the missing part can be spotlighted in the training session. Unless you are expert in sales, don't take it in your hand, pass it to the right candidate as the person speaking here is role model for your agents. Check if he actually deserves the knowledge and place for it!
Let's face the truth; there is always room for improvement. Telemarketing secrets for the success of small and large call center do include part of training and this is usually carried out on the weekly basis. If frequent training sessions are not possible, you must organize it at the implementation of new technology.
Don't forget to call back
There is a strong chance that interested leads can turn into sales. Do you know how to catch up the interested customers at the right time? Well, specifically telemarketing sales can be increased by following up customers at the right time or when they are asking for!
Your representative talking to the customer first time and customer is asking to call him on the specific day or time, "hey I am busy right now, give me call after 3 hours" or "I would like to listen more, can you call me tomorrow?" These types of statement are common, however, an agent who is not able to make calls on the specific time, he may lose a sale or the customer.
Conducting a market research or growing your call center, making telemarketing sales is not an easy job these days. When you are thinking about, "how to enhance telemarketing sales", there are certain strategies which can make your goal achievable. Sharpen your call center agent's skills and help them become efficient in their jobs by sharing with them the above-mentioned tips. Spend your budget wisely, plan smartly and see the rise in a number of sales!
---
About Coztel:


Coztel.com is a cloud based call center software company for every size of business. Its one of the perfect solution for Inbound, Outbound and Blended type of call centers. Increase you agent effectiveness on the Phone, Chat, Email, Mobile and Social. Integrated with Zendesk, Salesforce, Vtiger, Insightly, Sugar CRM, Teamsuport, Pipedrive and Zoho. Our customer support is available for you 24/7/365/.







Published: Wednesday, March 7, 2018

Printer friendly version
Upstream Works

Upstream Works provides best-in-class Omnichannel Contact Center software to increase customer engagement and agent success. We bring the omnichannel customer journey together across all applications ...

(view more)

Verint

Verint Systems is a provider of analytic software-based solutions for the security and business intelligence markets. Verint solutions transform voice, video, and text into actionable intelligence - m...

(view more)

Cisco

Cisco provides Unified Customer Contact solutions that extend customer care beyond simple phone transactions and the traditional contact centre to unique content-rich customer centric experiences. The...

(view more)

Genesys

Genesys® powers 25 billion of the world's best customer experiences each year. Our success comes from connecting employee and customer conversations on any channel, every day. Over 10,000 companies in...

(view more)