Article : Tracking Attitude is Good for Business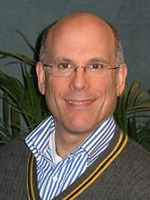 Add Contact
It comes as no surprise to anyone in the business community that customer experience management has risen to the boardroom as a key business issue. Today's consumers might be bombarded with advertising campaigns and invitations to 'switch provider' but they are far more likely to remain loyal to a brand, product or service based on good experiences. Poor service directly impacts new and repeat sales, with a knock-on effect on customer advocacy.
For many years, the CRM industry has promised to unlock the secrets of loyalty by using historical purchasing behavior to predict future purchasing behavior. This promise, however, assumes that repeat purchases equal loyalty. Companies want to believe that they can predict purchasing behavior this way, but in fact, most repeat purchases are simply driven by a lack of other choices. Unhappy customers will change their buying patterns given an alternative.
Instead of tracking past performance, companies seeking to make a real impact on customers would derive more benefit from trying to understand customer attitude towards the products and services they offer.




They need to be able to answer questions such as:
What most impressed you during your interaction with our contact center?



What aspect of the interaction disappointed you?



Are you willing to be a company or product advocate? If no, why not?
All behavior, including purchasing decisions, is directed by attitude. Companies talk about facilitating 'voice of the customer' but how many proactively ask their customers what they think and then act on it in order to retain them?

Get With the Program
The most efficient way to collect attitudinal information, for both the company and the respondent, is to deploy event-driven online Enterprise Feedback Management (EFM) surveys around key 'moments of truth' in the customer lifecycle. Key moments of truth vary between industries. Figure 1 shows a few samples, including both inbound and outbound call center interactions. Companies identify those that have the greatest impact on customer experience, and use an EFM program to capture attitude as quickly as possible after those events.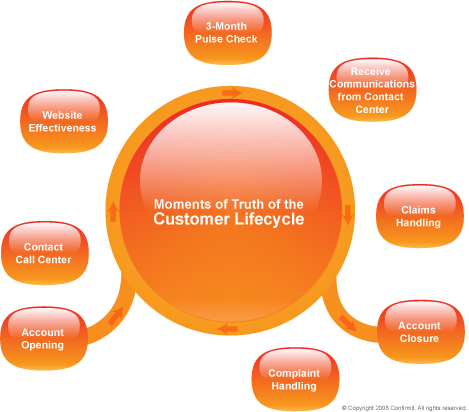 Figure 1: Moments of truth in the customer lifecycle
Continuous capture of attitudinal information must be matched by continuous monitoring, both at an aggregate level - in order for business management to understand trends in the business (and drill down into the reports in order to locate the source of a problem) - and at an individual level, where necessary. In order to learn about attitudinal changes as quickly as possible, they should be captured and measured on a continual, context-driven basis so that the feedback is directly connected to the events that drive an experience with the business.

Timing is everything
One thing is for certain. There is a discrete amount of time between a change in consumer attitude and a change in consumer behavior, whether it is 5 minutes, 5 hours or 5 weeks. The sooner a business learns of a change in attitude, the more time it has to intervene to prevent a customer from going elsewhere. According to industry analysts Gartner, "The most important aspect of feedback is timing. Gartner has determined that feedback collected immediately after an event is 40 percent more accurate than feedback collected 24 hours after the event."
Any indication of customer dissatisfaction must be handled as quickly as possible after the customer provides feedback, in order to retain that customer. This should be automated as part of the feedback management process by escalating complaints via an email alert system. A dashboard reporting tool enables managers to note exceptions and take appropriate action as necessary.

Why attitude matters
Many companies track key performance indicators (KPI) such as past sales to predict business performance. Instead of tracking KPIs, which are by definition 'trailing' indicators that tell you what has happened, feedback management software allows you to track Key Attitudinal Indicators (KAIs) that tell you why something is about to happen. Measuring attitude enables organizations to understand the underlying drivers behind performance. If, for example, a company's EFM system contacts customers after all call center interactions, it can use an alert system to red flag any changes in attitude identified after this key moment of truth. By altering its business processes this way, the company would improve problem resolution and maintain or increase customer loyalty - the ultimate goal of customer experience.

AIRMILES: giving 8 million customers a voice
Companies seeking to benefit from an enhanced customer feedback strategy should look no further than loyalty points program AIRMILES for the reasons that EFM works. AIRMILES deployed a highly personalized, online survey to gain insight into customer attitudes about the point redemption process. By targeting customers 24 hours after the interaction with a contextually rich survey, it achieved an impressive 35% response rate. Automatic alerts identify customer responses that require immediate action, enabling customer agents to resolve any negative issues immediately.
AIRMILES moved beyond dissatisfaction alerts with an out-of-the-box idea that's had a huge impact on cross selling of other products. The EFM system flags customers who book a flight but not a hotel and asks if they still need accommodation. The system sends these warm leads to the sales team. This warm lead alert produced a 32% conversion rate, a higher rate than achieved with inbound calls.
Reporting capabilities such as these can be an invaluable component of an EFM program. The ability to escalate individual customers' issues via an automatic alert system provides the opportunity to cross-sell and up-sell. It also enables companies to aggregate data to see larger trends and issues affecting the business.
Increasing survey personalization and instigating a continuous process might require a change in approach to traditional market research or annual customer satisfaction surveys, but the benefits are obvious. Tracking customer attitude not only contributes to increased satisfaction but has the potential to provide 'warm leads' for the business.

How do you implement an EFM strategy?
In order to properly implement an EFM project, you must carefully consider four key components:
Technology

– The software platform must be open so as to accommodate third-party technological add-ons.

These may include dialer systems for telephone interviewing, connectors to multi-channel devices, and so on. The underlying survey engine must be robust, scalable, highly available and secure.



Respondent Access

– In most cases, businesses already have relationships with survey respondents.

The key part of the EFM strategy is understanding how to contact individuals.



Expertise

– Many EFM applications don't require any specialist expertise.

For example, surveys that are integrated into your customers' lifecycle tend to be very straightforward, and content for these can often be generated internally. The same is true for Contact Centre Alert applications, in which the requirements are merely to measure agent performance, create benchmarks for the business, follow trends and escalate urgent issues.



Implementation Resource

– For some EFM applications you'll need someone who can program complex surveys and create report templates so that your business owners can deploy and analyze survey results. For other applications, assuming that the software platform you adopt is sufficiently flexible to provide for survey creation without requiring programming knowledge, and for simpler surveys, this won't be an issue.
Today's Tip of the Day - 5 Ways To Start Motivating Agents Today!
---
About Gary Schwartz:
Gary Schwartz serves as the Senior Vice President of Marketing at Confirmit. He develops applications of Confirmit's online survey, analysis and reporting platform and drives product development. His extensive experience with CRM includes roles with Informative, an MR software vendor, and product marketing roles at Microstrategy, a leading BI software vendor.
About Confirmit:

Confirmit is a global provider of software for customer and employee feedback, as well as Market Research (MR). The company has more than 200 employees. Global 5000 companies and Market Research agencies use Confirmit's wide range of software products for feedback/data collection, panel management, data processing, analysis, and reporting.






Published: Friday, July 3, 2009

Printer friendly version