Article : Training: The Advantages And Disadvantages of E-learning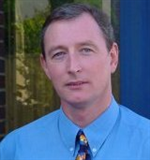 Add Contact
With more and more organisations realising the benefits that good training can bring to both staff and customers, the question for most organisations is not whether to train, it's how to train. There are many methods available, such as classroom based teaching, training courses and seminars, each with their own advantages and disadvantages. The key is finding a strategy which fits in with the individual organisation's current working practices and does not take so long to complete that the benefits are limited or even outweighed by the time taken to complete it.
One of the key advantages of e-learning in a structured training programme is its flexibility, both in terms of how it can fit into an organisation's practices and how employees can use it. E-learning can be used as the sole training system but it can add greater value when it forms part of a specialist "blended" training course, which may also include classroom-based teaching. E-learning means that training modules can be delivered direct to users' desktops, giving them the opportunity to access material either at set times or during downtimes, to ensure that it integrates seamlessly into business practices. Reporting capabilities built into a system's administration module allow training managers to monitor completion, results and progress through the training programmes of both individual agents and whole departments.
E-learning In Use
First Data, a company that specializes in electronic commerce and payment services and a card transaction processor in Europe, has recently implemented a multimedia e-learning system to train its call centre agents on subjects such as compliance, customer service and product knowledge. The scheduling capabilities built into First Data's e-learning system enable the company to send training modules to agents to be completed during forecasted quiet times. Steve Greenwood, Managing Director Outsourcing Services (UK), First Data commented: "We forecast our calls around three weeks ahead of time to ensure we can optimise our agent resources. This forecasting enables us to schedule training modules to be completed by agents at a time when we predict inbound calls will slow down. If agents are in the process of completing their training and call volumes suddenly spike upwards, the system lets them pause the training so they can deal with the call, and are then able to log back into the system and continue the training where they left off.

"We selected an e-learning system with functionality that enables us to produce our own video-based training modules and upload our business-specific data into pre-designed templates, giving us the ability to update and broadcast training information as soon as the need arises, which is invaluable for our business," Steve Greenwood continued. "It is critical for our clients that our agents' skills and knowledge are up to date with the latest regulations and product benefits. This is to ensure that they can advise customers accurately and offer the best possible service. When businesses outsource to us they hand over more than just call handling responsibility, so we have to ensure that every agent has the knowledge necessary to be fully compliant, and e-learning helps us to do that."
Getting The Message Across
Systems that allow companies to incorporate their own personalised branding and content into training modules enable them to target specific business needs more effectively, which helps produce greater results. Agents are likely to relate better to content which is specific to their job, so presenting and phrasing information in a familiar and business-oriented way can have a positive effect. If agents can see that the training is relevant to them and their role within the company, and is not simply generic information, it is likely to have a much greater effect.
It is important that staff are not overwhelmed by new information when working through training modules, and providing them with material in a familiar format can help. Building your own modules into the training programme is also more cost-effective, as licences from training providers to deliver their content will not be a factor. In addition, many systems allow the content to be created, implemented and completed by staff in as little as a fortnight, which means lengthy delays can be overcome and the results of the training can be seen immediately.
'On-Demand' Systems
'On-demand' training systems allow agents to access the modules they need to complete at a time when they are able to do so. It enables organisations to specify a time-frame within which the training should be completed, and agents can then work through the modules during downtime. This allows agents to work towards their business or department goals and still complete training sessions without interrupting their working day. The whole training process can be overseen through a management interface which allows supervisors to see which modules have been completed and the time it took each agent to work through them. This analysis enables managers to monitor the development of their staff, but more importantly, enables them to identify areas in which agents may need additional help and guidance.
On-demand systems provide on-going access to training modules for agents, which means they can view the information as many times as they need to in order to fully understand it. The drawback with classroom-based teaching is that once the class is finished the training process is effectively over. Agents are sent away to put into use what they have learned, on the assumption that agents will retain all the information from that class, and be able to repeat it in practice, but that is not always the case. No two agents will learn or progress at exactly the same pace, and in a classroom that means that some people may get left behind. Online, on-demand systems allow agents to re-visit any aspect of their training whenever they feel the need, thereby continuing to develop their knowledge and skills, and adding greater value to the training process.
Providing training as a one-off exercise, such as through a classroom or seminar session, limits the amount of information agents will retain. Combining it with the ability to go back over areas which they did not understand the first time round, or that they have simply forgotten, helps the training to 'stick' and will steadily improve agents' knowledge. Bombarding them with masses of information and expecting them to process it all at once is an unreasonable ask. Letting agents take learning at their own pace – within a specific time frame of course – helps them to improve themselves and your business more effectively.
We have talked about how e-learning is a good method of training for agents, but it also has direct benefits for your business. If you identify a business need that requires staff training, it is important to address and resolve it as quickly as possible. E-learning allows organisations to create modules that address the issue and then deliver them directly to agents' desktops quickly and easily. Mobilising their workforce quickly and easily towards new goals means rapid, targeted and highly effective personal and business development.
---
About Phil Dodds:
Phil Dodds is Head of Sales and Marketing at Atrium Communications Limited, a provider of online training and development solutions. He is responsible for heading up sales and marketing for vcContact, an 'on demand' training and assessment solution for inbound and outbound contact centre agents and management. Phil Dodds joined Atrium from Getronics, where he headed up the company's sales team.
About Atrium:
Atrium Communications Limited is a provider in the UK of online training and development and network communications solutions. Atrium's range of video-based software and services enable organizations to distribute news and interactive training materials across its existing IT network, providing information straight to the users' desktop.


Published: Wednesday, October 19, 2005

Printer friendly version