Article : Transforming Your Contact Center from Cost to Profit with Text and Sentiment Analytics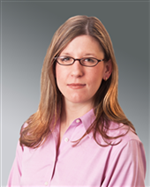 Add Contact
Contact centers tend to be common targets when corporate executives—under renewed orders to do more with less—consider where to look for cost savings. But with consumers made so jittery by unsettling macro-economic trends, this is hardly the time for a company to step away from ensuring positive customer experiences. To lose touch with a customer's evolving demands and needs in today's nervous marketplace only encourages that customer to experiment with your competitors and jeopardize hard-won brand loyalty.

In fact, businesses that take a long-term view today regard their contact centers as a competitive differentiator and a critical corporate asset that produces value across the enterprise. By leveraging contact centers to collect, analyze and share Voice of the Customer (VOC) information throughout the entire organization, contact centers move from being simply a cost center to a strategic asset providing information on how to improve customer loyalty, increase share of wallet of among existing customers and bring new prospective customers to your firm. The fastest way to gain value from VOC data is to implement a text analytics and sentiment within your contact center, transforming it to a source of profits to be maximized. Sentiment and text analytics enable a company to improve across an array of key performance indicators (KPIs) and convert the contact center into the primary caretaker of the customer experience.
Boosting Business Value
Sentiment and text analytics enables organization to go beyond improving customer loyalty and operating efficiencies—it can ultimately enhance the business value of the contact center by directly impacting KPIs of most interest to company executives.
Sales conversion rate and total sales are two of the most closely followed KPIs for obvious reasons. Through sentiment and text analytics, the contact center can identify the prospects most likely to make purchases, the products most likely to entice them and the sales approaches most likely to appeal to them.

This capability moves text analytics from simply providing business intelligence to giving organizations a roadmap to their customers' hearts and wallets. With this roadmap in hand, the contact center is positioned to dramatically boost your company's percentage of customer leads that are converted into sales and total revenues. And, not only will you bring in new customers, your retention rate will be positively influenced, too, by enabling contact centers to know customers better and engage them in more mutually beneficial ways to nurture, reinforce and expand those relationships. Sentiment and text analytics also helps reveal the stories behind a company's accounts of greatest value, equipping a contact center to maintain, grow and even replicate those loyal relationships. With these actionable insights, the contact center is equipped to tailor approaches to maximize the lifetime value of the customer.
Improving Customer Satisfaction
Sentiment and text analytics helps contact centers close the loop to understand what is driving their KPIs, such as percentage of calls abandoned and answered and average speed to answer, and reveal the linkages between customer feedback and internal processes. This enables issues to be eliminated before the metrics indicate widespread customer frustration and a blow to company reputation.
Text analytics can also improve first-contact resolution rate by addressing questions such as, which issues can be resolved immediately and which contact-center representatives most frequently handle issues the right way the first time. With sentiment and text analytics, a company can identify issues and fix them by changing internal processes and providing staff training to quickly answer questions such as these to both boost customer satisfaction and more cost-efficiently manage issues.
Without understanding the key drivers behind KPIs, satisfaction and net promoter scores, companies aren't armed to wisely respond to problems that the numbers might indicate. Instead, they are simply guessing—wasting valuable company resources addressing a non-problem, instead of understand the VOC prior to acting and making changes. Sentiment and text analytics delivers that understanding – so you start knowing and stop guessing. For example, text analytics provides intelligence around satisfied customers likely to promote your brand, so you can nurture and encourage them to be constant promoters of your organization—helping to bring in new customers while increasing share of wallet among the satisfied base.. In turn, the contact center is enabled to focus its efforts more on those activities that have a track record of strengthening customer loyalty and satisfaction.
Optimizing Operational Efficiency
In addition to improving customer satisfaction, sentiment and text analytics can also help contact-center staff more efficiently deliver better service to your customers. If some issues or problems appear again and again—and require contact center involvement—text analytics enables you to quickly identify and address them through the most effective route. Re-dressing those issues could be anything as simple as making information more prominent on your web site or more complex such as product changes or additional staff training.
There are other operational benefits as well. When staff has access to complete histories of customer interactions, they can more quickly resolve issues and reduce customer frustration. For example, while your company's average talk time might not change, the quality of time spent talking with a customer can be improved through sentiment and text analytics. Importantly, now CSRs provide and collect more relevant information which may present additional revenue opportunities. Similarly, sentiment and text analytics can help contact-center staff identify the highest-value customers and/or those with the greatest potential for upsell, so an investment in special handling can be applied where it is most likely to return value.
Moreover, sentiment and text analytics allows a contact center's work to be more closely integrated with other elements of the enterprise so that customer needs can be addressed more effectively and efficiently. In this way, a company's cost per call—encompassing all fixed and variable costs entailed by the customer-care operation—is more wisely spent toward improving customer satisfaction and quality of service.
The Power of Sentiment and Text Analytics
There are two types of data organizations have about their customers: structured data and unstructured data. Structured data includes information Contact Centers (and other departments) leverage and report on frequently: customer number, data of purchase, ratings on surveys, other data in your CRM system, and so on.Unstructured data, however, has been until recently an untouched treasure trove of information.Unstructured data is essentially the "comments" customers send you: information in emails, chats, and comments on surveys that provide valuable insights on how you can serve them better.In the past, there has not been an easy, automated way to categorize and "score" that data (score being positive or negative feedback).Sentiment and text analytics tools do just that: they collect input from across the entire ecosystem of customer feedback and transform those hundreds of thousands, or even millions, of data points into meaningful insights that enable quick action to improve bottom line performance.All three key steps in the process—collecting, transforming and delivering—are crucial to a successful sentiment and text analytics implementation that enables you to use VoC as a strategic asset.
Every feedback channel, listening post and customer touch point, whether internal or external to the enterprise itself, is an invaluable source of input to be collected. Collecting and consolidating all structured and unstructured data from multiple channels--the contact center, web site feedback, qualitative surveys, customer warranty forms, various Twitter feeds, Facebook walls, other online reviews, etc.-- is critical to paint the most precise picture of operational performance and to understand degrees and trends in customer sentiment and loyalty. Many companies have taken a siloed approach—if any approach at all—to collecting this data.As a result, even if data is collected, it is used on an ad-hoc basis, meaning many valuable data points are never collected much less listened to.This is a big missed opportunity for companies.
Once all data is collected into one central place, this raw input must be transformed into reliable information that can be easily analyzed and acted on by decision-makers across the enterprise. Natural language processing (NLP) enables just that by transforming millions of raw, unstructured comments into actionable information. NLP not only categorizes all of the data into something companies can make sense of, but it also provides accurate sentiment scores so you can understand degrees of satisfaction and dissatisfaction by product or service. When combined with structured data, such as financial and operational information, companies obtain a 360-degree view of what customers are thinking, feeling and saying, so important patterns and correlations are quickly and clearly revealed.
After that data has been collected from all channels and transformed into actionable information, this intelligence must be delivered to the appropriate personnel across the enterprise, so the company can dynamically and cost-efficiently address concerns that most matter to its customers. The result is clear and immediate: problems can be revealed and their impact mitigated. Breakdowns in customer experience can be avoided. Opportunities for increased self-service and improved delivery can be identified, improving customer satisfaction and reducing costs. Contact centers can become heroes within their organization by sharing this information cross-departmentally—so product development can add new features and functionality to increase market penetration, marketing can manage brand awareness, and lead generation can understand the market reaction to their most recent campaign. As a result, every department across the enterprise benefits from the actionable insights yielded through sentiment and text analytics.
The potential impact of sentiment and text analytics on the contact center specifically is profound. Leveraging the intelligence uniquely yielded by text analytics, the contact center is positioned to take the lead in enhancing both customer experience and your company's performance across a wide sweep of KPIs.
Conclusion
With text and sentiment analytics, the customer contact center no longer needs to be a just cost center drained of budget and resources during tough times. Text analytics can provide your contact center with terrific opportunities to identify important market insight, boost productivity, reduce costs, enhance quality of service, and ultimately increase profitability. The key to this transformation lies in the front-line efforts of the dedicated contact center staff combined with the power of sentiment and text analytics. No longer a cost center, the contact center is now the engine of an enterprise-wide customer experience management (CEM) program with proven tools to improve various KPIs for companies across many industries—powered by text and sentiment analytics.
This technology's potential for contact centers is tremendous. Sentiment and text analytics empower contact centers to reduce customer churn and extract additional revenues from your existing base—powerful benefits given today's climate of business volatility and the fact that the cost of keeping existing customers is so much less than acquiring new ones. Customers, in fact, are converted into your company's ambassadors, and the contact center is transformed from cost to profit.
---
About Sidra Berman:
Sidra Berman is vice president of product marketing for Clarabridge, a provider of multi-channel text analytics software for Customer Experience Management. Sidra has 15 years of technology marketing experience, helping companies understand the Voice of the Customer and the market to build better solutions, increase market share, and improve profitability.
About Clarabridge:

Clarabridge is a provider of text analytics software for customer experience management.







Published: Monday, February 20, 2012

Printer friendly version
Accenture

Accenture is a global management consulting, technology services and outsourcing company. Accenture collaborates with its clients to help them become high-performance businesses and governments. With ...

(view more)

Five9

Five9 is a provider of cloud software for the enterprise contact center market, bringing the power of the cloud to thousands of customers and facilitating approximately three billion customer interact...

(view more)

Genex

Genex, part of the IPE Group UK, is an outsourcing provider of customer experience management and trusted by world's leading brands. We achieve results through transforming our clients' businesses and...

(view more)

NICE Systems

NICE (NASDAQ: NICE), is a worldwide provider of intent-based solutions that capture and analyze interactions and transactions, realize intent, and extract and leverage insights to deliver impact in re...

(view more)