Article : Workforce Optimization Myths
What are some of the biggest misconceptions that stop people from buying workforce optimization solutions? We asked industry professionals who would be knowledgeable in the matter to list the various myths surrounding this technology.
"WFO provides eLearning solutions that can enable agents to take control and improve their own skills by accessing training software directly from their own desktop. Employees can manually assign lessons to themselves, proactively improving their skills. The content can be created from a company's recorded interactions. Conversations can even be edited into "learning clips," enabling agents to learn more about best- practice scenarios, successful up-selling, and enhanced communications with customers.

To further supplement the training experience, agent coaching capabilities help bring together scorecards and training to "trigger" coaching events. Using thresholds to define what is considered acceptable performance, the WFO solution can automatically send an email or alert to the appropriate manager if an agent's scores drop below the standard. The manager can then use the WFO solution to schedule a coaching or training event at the most opportune time."

- Shahed Ahmed, Account Manager, Merritt Group, United States

---

• Contact center managers still see WFO as a series of disparate applications.
• They are thought of after the fact rather than embraced as the key application set to drive performance.
• They do not spend time building a business case to realize the inherent benefits.

- Paul Lang, SVP of Product Management, LiveOps, United States

---

"In my opinion everyone understands the reason for optimized processes and services. So there is no falsity."

- Gregor Willenberg, IT Manager, Competence Call Center AG, Germany

---

1. That it's only worthwhile if you are big
2. That we can do it on a spreadsheet (or something small scale in-house)
3. That, because it's people and process that deliver benefits, the role of technology is less important

- Paul Smedley, Executive Director, Professional Planning Forum, United Kingdom

---
....NOTE - content continues below this message
---
INVITATION
We invite you and your colleagues to take a couple of days out of your busy schedule to join us and the elite in the industry to listen to the NEXT GENERATION Contact Center & Customer Engagement Best Practices - WORLD'S BEST IN 2018! - ALL AWARD WINNERS!.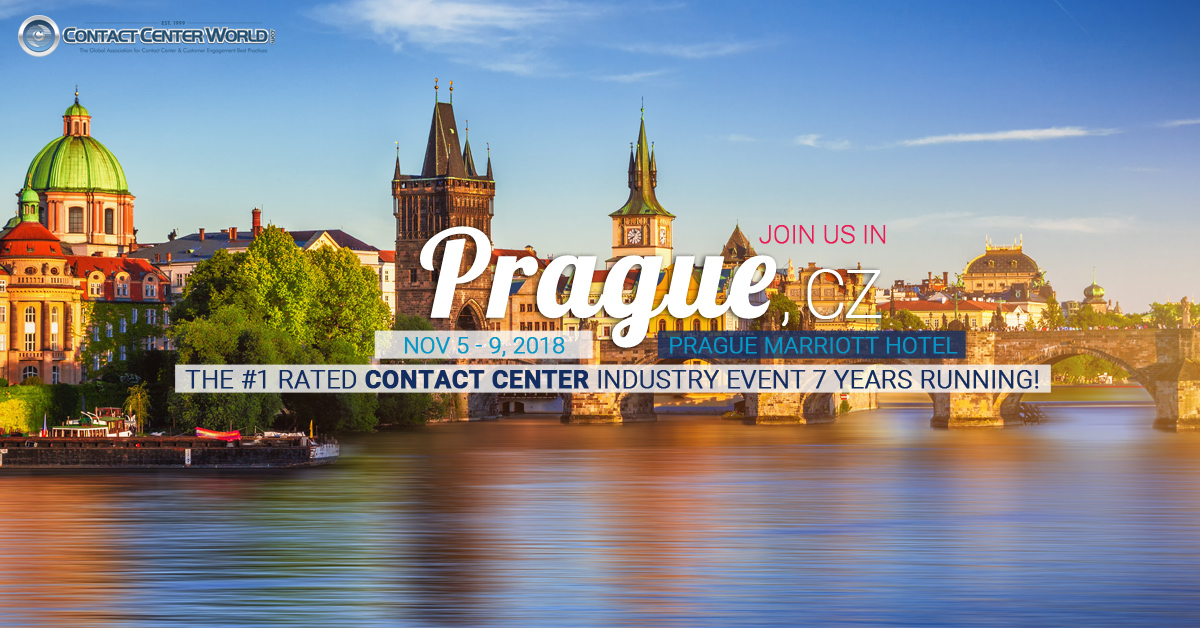 >>>>> FIND OUT MORE: HERE
---
....ARTICLE CONTINUED
---

"The cost does not equal the payback"

- Helen Bradshaw, Regional Revenue Manager, Hotels, United Kingdom

---

"They will not get a good ROI. Workforce optimization solutions will only pay for itself if you are committed to following up on what you are measuring to increase productivity, or reduce costs. If through a workforce optimization solution you increase the number of calls an agent takes daily by 10 and the average agent takes 40 calls now and you have 60 agents... well, do the math. Call centers are notoriously inefficient and in many case overstaffed, or staffed at the wrong time. Workforce optimization can reduce your headcount and increase your productivity, thus paying for itself in a very short period of time."

- Nick Kossovan, Call Centre Manager, The Travel Corporation, Canada

---

1. It maybe expensive
2. They don't need it anyways - they are still small in terms of numbers
3. I may not be able to find one that would exactly fit our needs

- Jackelene Aquino, Human Resources Department Manager, Paragon International Customer Care Ltd., Philippines

---

"They think it will eliminate all of their staff instead of enhance the best of them. I utilize these tools to indicate when my volume is getting high and I need additional resources. It is the best way to prove that you are short staffed. It puts the numbers, days of the week, hours of the day that you are running short. It improves customer service by staffing appropriately and allows the business to justify the resources. Don't leave home without it."

- Jennifer Mattoon-Anderson, Director Client Support, Manpower, United States

---

"Fear of a dip in performance or worse! This is not always a misconception."

- Denis Johnston, Consultant, Haughgate Innovations, United Kingdom

---

"Difficulty in Setup and configuration..."

- Rick Seeley, Senior Manager Forecasting & Scheduling, Convergys, United States

---

"Cost and complexity are often cited to me as the biggest barriers. The lower range of contact centre size where it may not be cost effective to employ WFM is typically 25-40 seats. However, this depends on the complexity of the operation: the more 'named agents' employed across shifts, the more varied the call/multi-media distribution, the more intricate the product/service, the more WFO is likely to be justifiable. In terms of complexity of implementation, start small and build further as required."

- Mike Boyle, Principal Consultant, Independent Consultancy, United Kingdom

---

"They think it is a huge cost, and only for large companies"

- Denis O'Donnell, Manager, Hired Help Ltd, United Kingdom

---

"That it will not benefit the organization"

- Rohan Roche, Associate Manager, OutSourcePartners International, India

---

To complex to implement, no different from the traditional way of managing workforce."

- Ahmed Ramin, Researcher / Academia, University Tun Hussein Onn, Malaysia

---

"Misconception #1: It's expensive. Workforce optimization solutions do not need to break the bank. Affordable enterprise-class solutions are available at every price point. Subscription-based licenses are offered by companies like Telrex, lowering the cost of entry and making workforce optimization technology available to companies of all sizes.

Misconception #2: It's difficult. Workforce optimization solutions do not have to be difficult. Solutions are available that are easy to use and can be installed in a matter of hours. Once installed, call recording, agent evaluation, and workforce management software solutions can be intuitive; allowing managers and administrators to quickly access contact center information with the click of a button."

- Jill Majors, Marketing Manager, Telrex, United States

---

"It will solve all the scheduling headaches."

- Teck Heng Wang, Manager, Contact Centre, NTUC Income Insurance Cooperative Limited, Singapore

---

"It is a lot of money for little benefit."

- Ian Harrison, Call Center - Manager, Eurotunnel, United Kingdom

---

"The biggest misconception is that contact centers cannot achieve ROI's of those optimization solutions. The sellers should prove the benefits of the Work Force Optimization technologies to customers."

- Zafer Karatas, Call Center - Manager, Merit Telekom, Turkey

---

1. They are too expensive, lack the clear ROI.
2. They are punitive in nature. This has to do more with the way it is implemented versus the tools themselves. They by no means have to be punitive in nature.

- Susan Hampton, Marketing Coordinator, inContact, United States

---

"They think that they are doing business in a very different manner. They think they do not have standard workflow. Job changes according to people, not to the positions."

- Tayfun Turkalp, GM, iletikom, Turkey

---

"That they will have to fire agents or actually jeopordize their own positions because of inefficiencies."

- Todd Purdum, Subject Matter Expert, DigiVoice, United States

---

- This technology will not work
- It is only sales talk
- It is outmarked before it is implemented

- Geert D'Eer, Contact Center Manager, Sitel Worldwide, Belgium

---

"ROI and also the cost factor."

- Pankaj Pandey, Planning and Implementation Manager, IBM, India
---
About ContactCenterWorld:


ContactCenterWorld.com – is the website for the Global Association for Contact Center and Customer Engagement Best Practices. The association has a truly global footprint and supports 190,000 members from enterprises large and small with ideas, information and support tools including best practice awards, conferences and certification. Join today, FREE personal membership available at this link https://www.contactcenterworld.com/register.aspx and start networking and learning best practices. Contact Center World. (www.ContactCenterWorld.com), The Global Association for Contact Center & Customer Engagement Best Practices.








Published: Friday, March 5, 2010

Printer friendly version
Arise Virtual Solutions

Arise is a pioneer of on-demand customer management technology and business process outsourcing. Our powerful cloud-based platform provides a virtual nationwide network to connect primarily work-at-ho...

(view more)

Teleopti

Teleopti is a global provider of workforce management (WFM) software, offering a WFM solution that is sophisticated, localised and easy to use. Teleopti focuses on helping contact centers, back office...

(view more)

8x8 Inc.

8x8, Inc. (Nasdaq: EGHT) leverages its patented software technologies to deliver high quality voice solutions with integrated messaging and video to businesses of any size with employees in any locati...

(view more)

Five9

Five9 is a provider of cloud software for the enterprise contact center market, bringing the power of the cloud to thousands of customers and facilitating approximately three billion customer interact...

(view more)