Article : Workforce Optimization Solutions: What is it?
We know workforce optimization solutions can help in creating a more efficient process when dealing with workloads and scheduling – but what constitutes workforce optimizations exactly? We asked industry experts for their views on the subject.
A survey by Joss Jalbert, ContactCenterWorld.com
"Workforce optimization is getting the best out of the available resources taking into account all parameters (labor regulations, staff flexibility, incoming workload, call load patterns, outbound volumes, customer expectations etc.) and this on an easy, flexible and manageable way with the usage of different technologies."

- Geert D'Eer, Contact Center Manager, Sitel Worldwide, Belgium

---

"At one time optimisation was considered synonymous with efficient call routing. That the customer was efficiently linked to the right agent was enough. But times have changed. Optimisation means much more than connectivity. In my view the goal of workforce optimisation must be to instill "pride in workmanship" and "pride in colleagues' workmanship" so that the customer consistently gets the best possible service . It follows that so-called optimisation systems which are based upon monitoring individual performance and hitting targets have to be replaced with those that achieve improved customer satisfaction. Measuring such satisfaction is difficult but customer opinions provide the only valid basis for deciding if an intervention has improved, and so helped optimise, a system."

- Denis Johnston, Consultant, Haughgate Innovations, United Kingdom

---

"Any process that reduces friction in the business process."

- Denis O'Donnell, Manager, Hired Help Ltd, United Kingdom

---

"Any action that is intended to increase the effectiveness of overall call center key performance metrics is part of workforce optimization. The main motive at the target in a call center environment is the human resource. Therefore, optimizing the work force means optimizing all the key metrics that is essential for a call center.
In summary, any actions for increasing performance of a call center can be called workforce optimization."

- Zafer Karatas, Call Center - Manager, Merit Telekom, Turkey

---
....NOTE - content continues below this message
---
INVITATION
We invite you and your colleagues to take a couple of days out of your busy schedule to join us and the elite in the industry to listen to the NEXT GENERATION Contact Center & Customer Engagement Best Practices - WORLD'S BEST IN 2018! - ALL AWARD WINNERS!.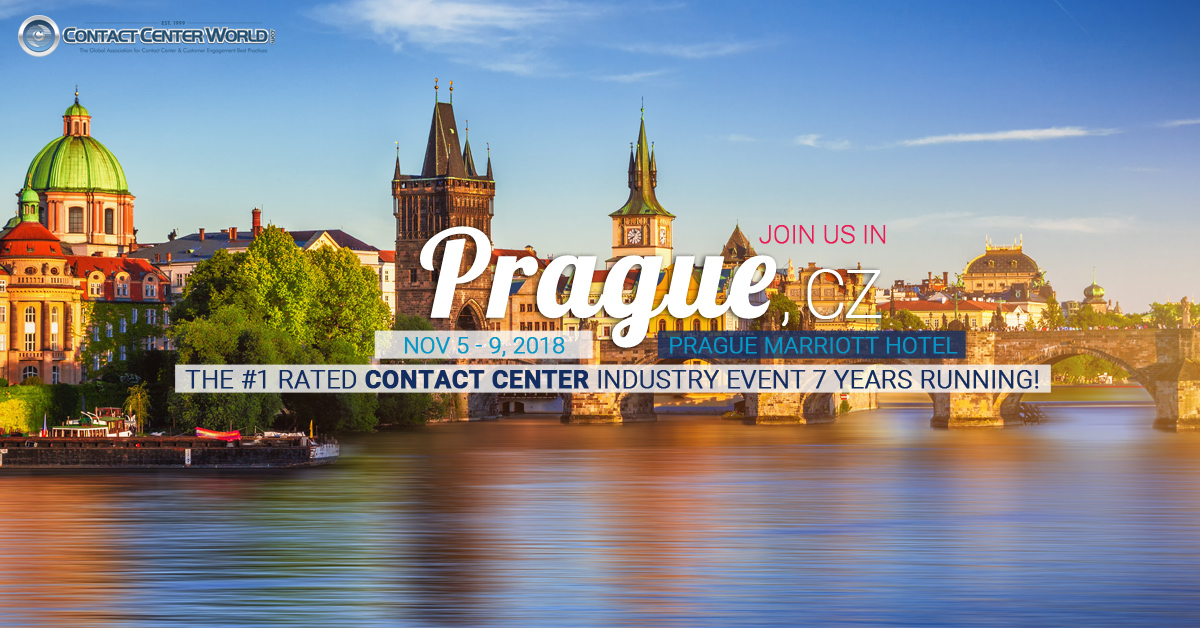 >>>>> FIND OUT MORE: HERE
---
....ARTICLE CONTINUED
---

"WFO is about maximizing the efficiency and effectiveness of your agents and supervisors as well as the processes that surround them. This includes everything from the processes used to hire the right agents/supervisors to helping them function at the highest level of efficiency possible without jeopardizing customer service."

- Susan Hampton, Marketing Coordinator, inContact, United States

---

"Workforce Optimization constitutes a whole gamut of functions right from hiring up to the effective execution of the production staff. It ranges from short term to long term tasks. It includes basic jobs like Capacity Planning, Forecasting workload, Scheduling, Reporting, Analysis, Call Center Agent empowerment, etc."

- Pankaj Pandey, Planning and Implementation Manager, IBM, India

---

"Technology, work processes, people and strategies. Managers must be able to leverage those factors to achieve the intended result. Optimization may not be realized in the short term but it is achievable in the medium and long term."

- Ahmed Ramin, Researcher / Academia, University Tun Hussein Onn, Malaysia

---

"The main element for me is business process. What we are doing and how we are doing? There should be better ways to respond the customer, and satisfy them. We should measure transaction time for each customer and resolution time for each query."

- Tayfun Turkalp, GM, iletikom, Turkey

---

"The efficient and effective utilisation of resources in an organisation, encompassing forecasting, scheduling, planning and adherence whilst considering recruitment, training and attrition factors."

- Alan Linter, IT, Projects and Planning Director, Ventura, United Kingdom

---

"Taking your resources and making them as fully perfect, functional or effective as possible - if you are to take the dictionary stance on what optimization means. This, to our organization, means looking at our culture, tools, processes and people and making them work together efficiently. This is done by setting up our processes first, taking a look at what is broken, fixing it and then implementing technology around it. Technology does not drive efficiency, people and processes do. In order to have an optimized workforce, you need buy in from the very resources that are going to be using your processes and tools along with well explained expectations and information on how you are going to measure each process is successful. Without these in place, you have chaos."

- Jennifer Anderson, Director Client Support, Manpower, United States

---

"Workforce optimization is the improvement of delivery of staff. This includes greater working efficiency, improved staff satisfaction, improved customer satisfaction, increased agent staff tenure, increased sales and improved processes and systems."

- Natalie Clayton, Marketing & Communications Manager, Merchants, South Africa

---

"Workforce Optimisation (WFO) is NOT Workforce Management. It is more. WFO is about getting the best out of the people in your contact centre, in terms of performance improvement. Workforce optimisation is the convergence of a range of previously disparate contact centre solutions or tools. While WFM is part of workforce optimisation, WFO also encompasses many other applications including call recording, quality monitoring and speech analytics, e-learning and coaching, performance management through scorecards and incentive management, customer feedback management, integration across front-office, back-office and branch operations, and speech and data analytics."

- Mike Boyle, Principal Consultant, Independent Consultancy, United Kingdom

---

"Workforce optimization, also referred to as workforce management, is as the name implies managing your workforce through key indicators (usually defined as key performance indicators), and data / statistics, so at any given time you can determine how your call center is performing."

- Nick Kossovan, Call Centre Manager, The Travel Corporation, Canada

---

"Getting the most out of your staffing to meet your goals of Service Level, ASA, or whatever is driving your business. To me this optimization is the collaborative efforts of Operations and WFM to insure you are getting the best bang for your buck while keeping Employee Satisfaction as high as you can without giving away the ranch."

- Rick Seeley, Senior Manager Forecasting & Scheduling, Convergys, United States

---

"Using available tools and technology to ensure that the right resources are available in order to answer the right call volume."

- Ian Harrison, Call Center - Manager, Eurotunnel, United Kingdom

---

"I would like to define this as the ability to maintain the least headcount at the same time achieving the overall goals/target set."

- Jackelene Aquino, Human Resources Department Manager, Paragon International Customer Care Ltd., Philippines

---

"Workforce optimization (WFO) is a unified suite of solutions for addressing critical customer service functions across the enterprise, including quality monitoring and recording, speech analytics and data analytics, customer feedback surveys, workforce management and strategic planning, performance management, eLearning and coaching. With WFO, organizations can open new windows into customer intelligence, workforce performance and root cause analytics to gain visibility across the customer service delivery chain. In addition, it helps place focus on the three key areas of performance, efficiency and quality.

By delivering greater insight into customer interactions and processes, WFO provides a closed-loop system for continuous, enterprise performance improvement and long-term ROI. It helps drive service improvement, productivity gains, cost reduction, revenue generation, quality assurance and compliance, customer retention, performance enhancement, competitive advantage and customer satisfaction—which can have a direct impact on the bottom line of any organization.
"

- Shahed Ahmed, Account Manager, Merritt Group, United States

---

"Managing the staff scheduling to the anticipated demand in the most cost effective way, to maximise profit/customer service, at an affordable price and with schedules that are attractive enough to employees"

- Helen Bradshaw, Regional Revenue Manager, Hotels, United Kingdom

---

"Contact center workforce optimization (WFO) combines technologies from many previously sifted functional domains, such as workforce management, call recording, quality and performance management. It can be extended to include capabilities such as IVR based call surveys, together with e-learning and coaching applications."

- Paul Lang, SVP of Product Management, LiveOps, United States

---

"To optimize the workforce you need to define the right balance between IT and personal costs. The right investment for the right IT tools will help you to be more efficient. Those tools will help to reduce personal cost but can affect flexibility. To be a long term winner you need to reinvest the saved capital in generating added value."

- Gregor Willenberg, IT Manager, Competence Call Center AG, Germany

---

"I consider Workforce Optimization an overarching term which refers to any technology or processes that can help resources in an organization operate more efficiently and effectively. In the contact center, these diverse solutions can reduce operational costs and improve the way agents interact with the customers they serve."

- Leonard Wells, Principal Contact Center Consultant, CCE 2.0, United States

---

"In the simplest words, it is having the right people at the right place and time. This however gets complicated with product lines, language requirements, employee contract terms, culture mix, family friendly work arrangements, etc."

- Teck Heng Wang, Manager, Contact Centre, NTUC Income Insurance Cooperative Limited, Singapore

---

"Getting the most out of your people in a sustainable way - so as to deliver your customer and business objectives. This now means working smarter - not working individuals harder. Optimisation involves planning resources/capacity, allocating schedules and tasks, skilling people to provide flexibility and managing their performance and quality."

- Paul Smedley, Executive Director, Professional Planning Forum, United Kingdom
---
About ContactCenterWorld:


ContactCenterWorld.com – is the website for the Global Association for Contact Center and Customer Engagement Best Practices. The association has a truly global footprint and supports 190,000 members from enterprises large and small with ideas, information and support tools including best practice awards, conferences and certification. Join today, FREE personal membership available at this link https://www.contactcenterworld.com/register.aspx and start networking and learning best practices. Contact Center World. (www.ContactCenterWorld.com), The Global Association for Contact Center & Customer Engagement Best Practices.








Published: Friday, April 2, 2010

Printer friendly version
Five9

Five9 is a provider of cloud software for the enterprise contact center market, bringing the power of the cloud to thousands of customers and facilitating approximately three billion customer interact...

(view more)

Cisco

Cisco provides Unified Customer Contact solutions that extend customer care beyond simple phone transactions and the traditional contact centre to unique content-rich customer centric experiences. The...

(view more)

Mitel

Mitel is a global provider of enterprise and small business communications solutions and services. The company focuses on blending powerful infrastructure with an intuitive human interface to deliver ...

(view more)

8x8 Inc.

8x8, Inc. (Nasdaq: EGHT) leverages its patented software technologies to deliver high quality voice solutions with integrated messaging and video to businesses of any size with employees in any locati...

(view more)