Executive Interview : Arnold Ward, Management Consultant - ACW on 2013/2014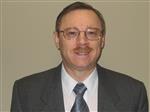 Add Contact
We caught up with Arnold for our annual 1to1 update - a look back at the industry in 2013 and looking ahead to 2014
In your opinion, what has been the greatest challenge the contact center industry has faced in the last 12 months?
The biggest challenge the industry was faced with in the last 12 months was to improve the client experience. Anytime you improve the customer experience it becomes the new level of expectations going forward. It becomes a tricky balance to keep improving or at the very least maintain a level of consistency in the customer's experience that is perceived to have increased value.


Why do you believe has this been a challenge?
Providing service excellence necessitates a happy employee base and their satisfaction can be as delicate as your customers. A company must create and maintain an environment that allows employees to excel and take pride in the job they are doing to keep morale at productive levels. A productive and happy employee base will be beneficial for the company's efforts to increase the value of the customer experience. The challenge of course is that it means the company has to focus as much on employee needs and the customer needs, and to do this while trying to keep costs under control to maintain shareholder value makes for a very challenging environment.


In 2013, what do you think will be the top priorities in the contact center industry for each of the following:

a) Contact Center Directors
must maintain an environment where employees feel valued and appreciated for the work that they do. If they take pride in their work, the customer base will feel the positive impact and are more likely to indicate they have had a good customer experience. However, the Director must also insure that the employee base is providing consistent level of service. The attention to compliance is often perceived as big brother watching over which can in itself demoralizing, but that should not be the excuse not to pursue compliance. Instead the leadership team must convey the importance of compliance, and the benefits of the center providing a consistent level of service. It is a challenge for sure, but it is necessary in order to being able to accurately measure the true customer experience.

b) Company Executives
constantly struggle with the balancing the cost of service against the customer experience. The biggest problem is the experience is a lagging metric. Cutting cost may not yield any immediate negative impact to the customer experience but rest assured if the cost cutting results in reducing the level of service, the hit will be felt big time later on. You never want to be on the downside of the customer experience. It takes far more effort, resources, and inevitably cost to regain lost ground in that area. Furthermore the negative impact to other areas of the company will continue long after you've regained the customer experience.

c) IT Directors
will continue to be challenged by BYOD (Bring Your Own Device) and the support and security risks associated with opening the networks to devices not under corporate control. Then there is the area of who is responsible for the safety and well-being of the devices while they are being used for work. Clearly documentation company policy written in conjunction with HR will go a long way to preventing problems in this area but it is surprising how many companies don't address the issue until some ones device is damaged or goes missing.

d) Human Resource Directors
have the never ending battle of supplying a highly capable and motivated resource pool to an area that is plagued by high turnover rates. Couple that with the general consensus that the contact center position is an entry level thankless position that often ends in burn out before advancement has an opportunity to materialize. It is not an easy sell to be sure, but it the reality of the situation. While higher pay and BYOD (Bring Your Own Device) coupled with various incentive programs may bring the candidates to the door, in order for them not too fall as a turnover statistics means the corporation must deliver on the promises during the hiring process. The most successful resourcing that I have seen has been in organizations where the HR resources are embedded in the centre. This integration allows Resourcing to see first-hand how the operations work and gives them an opportunity to easily stay in touch with the new recruits through the critical probationary period.


What technology do you believe will have the biggest impact on the industry over the next 12 months?
I think the technology that will have the biggest impact over the next 12 months will be the continual evolution of voice recognition.


Do you feel the service you personally get as a customer is better or worse than it was a year ago? Please share some examples to illustrate your view.
I feel the service I have received is no better or worse than a year ago. There are companies that have increased service, for example the banks. But for phone and internet service I would say it is pretty much the same this year as last year.


What has been the most important contact center related conversation topic in 2013 (last year) and what are your views on this?
In 2013 the debate between CES (Customer Effort Score) and NPS (Net Promoter Score) has become a hot topic as to which metric is the better one to measure. My personal opinion is that both have merit and record a different aspect of customer satisfaction. As such I would definitely promote measuring both. However, I also believe that other aspects of satisfaction should be measured as well. High customer satisfaction is the single most important asset a company has and management should do whatever they can to protect it and improve on it and that can only be achieved by measuring various aspects of satisfaction as part of their drive for continual service improvement.


Can you share a great story of service you received when contacting a contact center in the past year? If so, please share!
I had the pleasure of contacting the Loyaltyone Contact Centre regarding the Airniles program in December. I was calling for a clearer understanding of how miles earned were allocated between "Cash" and "Dream" rewards when you changed the allocation values. The person I spoke with was very knowledgeable and was providing exactly the information I wanted. To my delight after explaining why I was making changes to my allocation (I wanted a "Dream" reward that I was 2 miles short) she came back and told me that she did a courtesy credit of 2 miles so I could go ahead and order my "Dream" award. Now there is person who understands the value of exceptional customer service. She not only answered my query, she made it possible for me to get my reward without any further delay. Would I have been a satisfied customer had she not done that, absolutely she cleared up my uncertainly about how miles were allocated and I was well on the road to get my reward. However, the tiny gesture she made, moved my experience from satisfied to exceptionally satisfied. I am not suggesting companies should be willy-nilly in giving things away in order to bolster the customer experience. But smart frontline people should be able to have the power to make these small decisions when they can foresee the benefit far outweighs the cost. The totally unexpected gesture of goodwill is not something I will soon forget. By the way, the great end to this experience is that I have already received my "Dream" award and the 2 miles I had originally earned to get the reward have still not made it to my account. That contact centre representative made it extremely convenient for me to get my reward and I am very grateful for the service she provided.


What do you think will be the buzz word / focus for the contact center industry this year?
I believe the debate between CES (Customer Effort Score) and NPS (Net Promoter Score) will continue to evolve as both metrics mature. One thing for sure, companies have to pay close attention to customer satisfaction and no matter what metric they use to measure it, failing to focus on satisfaction will at some point result in a scramble in damage control to turn around a negative sentiment from the customer base. Whether you are a believer in NPS or a proponent of CES, as long as you focus on CSI (Continuous Service Improvement) in the one or even both you are measuring a metric that will make the company better off.


Lastly, what do you think 2014 holds for the industry? (good or bad and where/how etc)
Being from Canada my sense is that contact centre jobs will continue to leave the country in favour of cheaper and denser labour markets. There will be a lot of smaller companies that will not follow that trend, but the larger companies have been and will continue to move in that direction.
---
About Arnold Ward:
Arnold is a creative and seasoned Director with 20 years of client support expertise focused on enhancing customer satisfaction and company profitability. He is a Director of the Ottawa Regional Call Centre Association (ORCCA) and a member of the Help Desk Institute (HDI) - Ottawa Chapter.
About Outsource Oasis:


We are a network of senior middle managers from the computer/telephony industries with a common interest in the emerging infrastructure of outsourced enterprises. The "outsource element" has been high tech's focus since growth and opportunity have been on the increase. The "group behind the technology" has also been a focus area for process improvement and training providers. This success is because we are still enjoying the early years in the world of outsourced "non-core" company tasks. Organizations are still discovering that their speed of growth and effectiveness on prime objectives can be served well by contracting out certain specialized needs.




Published: Tuesday, January 28, 2014

Printer friendly version
PREMIUM

Genesys
http://genesys.com

Genesys® powers 25 billion of the world's best customer experiences each year. Our success comes from connecting employee and customer conversations on any channel, every day. Over 10,000 companies in...

(view more)

Genpact

Genpact is a Business process outsourcing (BPO) company in India. It was formerly a GE owned company called GE Capital International Services or GECIS. It operates from India, China, Guatemala, Hungar...

(view more)

OneLink BPO

We are an organization providing outsourcing services, management consulting, and technology with approximately 4000 employees; we have offices and operations in El Salvador, Colombia, Guatemala and N...

(view more)

CGI Group

At CGI, we are in the business of satisfying clients. For more than 35 years, we've partnered with U.S. defense, civilian and intelligence agencies to support their mission-essential needs at every st...

(view more)