Executive Interview : Award Winners 2017 - Exclusive Interview With Sylvia Miranda from Concentrix New Zealand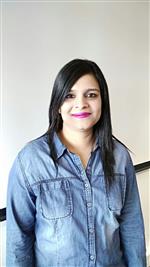 Add Contact
We caught up with one of the Top Ranking Performers (www.ContactCenterWorld.com/worldawards) Award winners for an interview on the pride and joy of competing and winning one of these exclusive awards!

Exclusive Interview With Sylvia Miranda from Concentrix New Zealand

Can you tell us about the company you work for, the center you work in and your role?
I work for Concentrix which is a top 5 player in the contact center outsourcing business. I work in one of the Top Airline Account with Concentrix. I am a Real time analyst which means I am responsible for Call flow management, adjusting staffing schedules on and off phones as per requirements.


Which Top Ranking Performer Award did you enter and why did you choose it in the first place?
I entered into the category of "Analyst Role in the Contact Center", I picked up this category as I wanted to share my experience and expertise in analyzing situations which come up in the contact center. I wanted to emphasize the importance of Real Time Analyst in call flow management and staffing requirements.


You won one GOLD! - how do you feel about being a champion?
It is a fabulous feeling about being a winner. CCW has been a great platform to showcase my skills and it is amazing experience to be rewarded a Title of being the Best in what I do and the contribution I give to the contact center industry.


Can you tell us about the sense of pride you have now that you won a medal for your company and country?
It is a moment of pride since being nominated, to being a presenter and being voted as the Best in the APAC region. It literally felt like a huge achievement, and all the compliments from the Top management of the company and the celebration at work and home felt out of the world.


How does your company justify your involvement in this process? i.e. how do they know its valuable enough to participate?
My company is so proud of me and so are my colleagues. After Regional Win they are sending me to the World Competition, which is a clear indication they value the awards and the win. It is being promoted amongst the company so am sure for the next year there would be more participants involved in the process.


For those who are considering entering these awards, what would you say to those who are not sure about the value of these particular awards?
I have already spoken a lot about the awards to my colleagues of how to go about the application, how to prepare and how to perform. I am so proud of every moment and the achievement that I share my experience and I also let them know that it is really valuable which gives you a certificate of excellence, and puts you out in the market as the best employee.


Lastly, as you have been to one of our events, how would you describe the ideas from fellow presenters - imagine you are writing a paragraph to encourage others to attend the entire event!
The presentation and the ideas from fellow presenters was indeed quite meaningful. I enjoyed the enthusiasm of the presenters which clearly reflected that their company is really investing in the people, encouraging and motivating them to do exceptionally well in order to be able to be nominated and get a paid overseas trip and recognition. Such motivation drives employee satisfaction and encourages them to perform well and to stick around longer in the industry.


About the awards:
Every year ContactCenterWorld.com runs the world's largest and most prestigious awards program for inhouse and outsourced contact centers which typically attracts entrants from around 50 countries. Find out more at www.ContactCenterWorld.com/worldawards
More Editorial From Concentrix New Zealand
---
About Concentrix New Zealand:


Concentrix is a 'top 5' global player in the contact centre outsourcing business. Our clients range from large multinationals to niche local companies, with every client getting our full attention. Our services range from sales and acquisition, through customer and technical support and renewal and retention programmes. We provide bespoke services tailored specifically for each client's needs. Concentrix delivers technology-infused, omni-channel customer experience management, marketing optimization, digital, consulting, analytics and back office solutions. We serve automotive; banking and financial services; insurance; healthcare; technology; consumer electronics; media and communications; retail and e-commerce; travel and transportation; and energy and public sector clients. Combine this with our focus on operational excellence, our commitment to COPC and an ability to deliver year-on-year improvements … the value proposition is just compelling.






Published: Monday, September 11, 2017

Printer friendly version
HKT

HKT is Hong Kong's premier telecommunications service provider and leading operator in fixed-line, broadband and mobile communication services. It meets the needs of the Hong Kong public and local and...

(view more)

Ufone

Pakistan Telecommunication Company Limited (PTCL) that started its operations in January 2001 under the brand name 'Ufone'. As a result of PTCL's privatization, Ufone became a part of the Emirates Tel...

(view more)

PT Telekomunikasi Indonesia

Telkom Group is the only state-owned telecommunications enterprise as well as telecommunications and network service providers in Indonesia. Telkom Group serves millions of customers throughout Indone...

(view more)

Saudi Telecom

Saudi Telecom Group is a Saudi Arabia-based telecommunications company that offers landline, mobile and internet services.