Executive Interview : Award Winners! - Exclusive Interview With Parikshit Kalra from Hinduja Global Solutions USA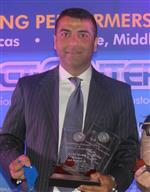 Add Contact
We caught up with one of the Top Ranking Performers (www.ContactCenterWorld.com/worldawards) Award winners for an interview on the pride and joy of competing and winning one of these exclusive awards!

Exclusive Interview With Parikshit Kalra (PK) from Hinduja Global Solutions USA

Can you tell us about the company you work for, the center you work in and your role?
PK: HGS is a leader in optimizing the customer experience and helping our clients to become more competitive. HGS provides a full suite of business process management (BPM) services from traditional voice contact center services and transformational DigiCX services that are unifying customer engagement to platform-based, back-office services and digital marketing solutions. By applying analytics, automation, and interaction expertise to deliver innovation and thought leadership, HGS increases revenue, improves operating efficiency, and helps retain valuable customers. HGS expertise spans the telecommunications and media, healthcare, insurance, banking, consumer electronics and technology, retail, and consumer packaged goods industries, as well as the public sector. HGS operates on a global landscape with around 44,200 employees in 68 worldwide locations delivering localized solutions. HGS, part of the multi-billion dollar Hinduja Group, has more than four decades of experience working with some of the world's most recognized brands.

In my current role at HGS, I lead solutions and capabilities, thought leadership, digital strategy, automation, analytics, and website self-help solutions.

Which Top Ranking Performer Award(s) did you enter and why did you choose them in the first place?
PK: Optimizing the customer experience is at the core of our business, so we knew we had a great story to tell in that area. Similarly, third-party surveys and independent third-party industry analysts consistently rate HGS much higher than our competitors on client satisfaction. This is due, in large part, to our partnership approach. For instance, in the case of the Self-Service Technology solution, HGS actually facilitated a web self-service initiative that we knew would reduce our FTE count and subsequent revenue. However, because we also knew the FTE reduction strategy was the right solution for the client, we didn't hesitate to pursue it. Our strategy has always been to work in the best interests of our clients to facilitate an atmosphere of trust and long-term partnership. Because of this, 72% of our clients have been with HGS longer than 10 years. Our gold win in the category of Best Outsourcing Partnership further exemplifies our commitment to driving business impact for our clients.

You won one or more medals - how do you feel about being a champion?
PK: It's a great recognition, especially for our operations and account management teams that work so hard every day, balancing the need to consistently meet metrics and targets while at the same time thinking ahead and trying to proactively prepare for the future needs of our clients. Our goal is always to anticipate what our clients business will require before they know themselves. This is a huge challenge but something that our front-line staff does a great job of balancing.

Can you tell us about the sense of pride you have now that you won a medal for your company and country?
PK: At HGS, we're very proud of our spirit of community and ability to work together both internally within our organization and externally with our clients. It's always gratifying to see so many people work together toward achieving a common goal.

How does your company justify your involvement in this process? i.e. how do they know its valuable enough to participate?
PK: Whenever we participate in a new event or awards program, we always question whether the time and effort will pay off. In this case, we knew that the Contact Center World awards had an excellent reputation in the industry, and we came to the conclusion that it was something we should try. Having now attended the event and gone through the process a few times over the last couple of years, we are confident that the awards program is something we will definitely pursue very actively again next year. The event provided great networking and educational opportunities, and we were definitely excited to be able to share our stories with an audience of like-minded people.

For those who are considering entering these awards, what would you say to those who are not sure about the value of these particular awards?
PK: Our award wins have generated a huge amount of excitement internally and our account management teams have been very enthusiastic about sharing the wins with our clients, who in turn have become very interested in learning more about HGS innovations around the globe. The value of these award wins is immeasurable.

Lastly, as you have been to one of our events, how would you describe the ideas from fellow presenters - imagine you are writing a paragraph to encourage others to attend the entire event!
PK: The "10 tips" theme worked incredibly well, as each presenter provided practical strategies for contact center improvement. It was a great way to boil some complex strategies down to the essentials. We were provided lots of useful tips that we hope to build on, to continually improve our own best practices.

About the awards:
Every year ContactCenterWorld.com runs the world's largest and most prestigious awards program for inhouse and outsourced contact centers which typically attracts entrants from around 50 countries. Find out more at www.ContactCenterWorld.com/worldawards


More Editorial From Hinduja Global Solutions USA
---
About Hinduja Global Solutions USA:

A company from the Hinduja Group, Hinduja Global Solutions is a Bangalore- headquartered BPO Business Services company providing end to end consumer focused services and industry solutions. HGS has 30,000 employees world wide with over half of our revenue being delivered in operations located in NA and UK.





Published: Wednesday, August 23, 2017

Printer friendly version
PT Telekomunikasi Indonesia

Telkom Group is the only state-owned telecommunications enterprise as well as telecommunications and network service providers in Indonesia. Telkom Group serves millions of customers throughout Indone...

(view more)

Saudi Telecom

Saudi Telecom Group is a Saudi Arabia-based telecommunications company that offers landline, mobile and internet services.

AssisTT

AssisTT, serving in 20 cities and 25 different centers throughout Turkey with approximately 10 thousand employees, is a customer contact point. It also serves as a strategic companion to many public o...

(view more)

Telstra

Telstra Incorporated is a global provider of advanced communications services to multinational corporations.