Executive Interview : Conference Attendees Update 2016 - Interview With Sandy Morrison from Whirlpool Corporation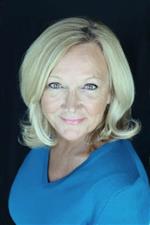 Add Contact
#contactcenterworld, @whirlpoolcorp

Sandy Morrison with Whirlpool Corporation is back for the 2016 Contact Center Masterclass Best Practice conference series. We asked her about her previous conference experience with us and what she was able to extract from conferences and input into her own contact center. Our conference series is coming up rather quickly and we are convinced our conferences are different than anything you've experienced before. Read on.

You attended one of our events in the past, can you share 2 or 3 ideas from the event you took away and what you did with those ideas?
An idea that we really appreciated was around multi channel success and we have since started a project implementing a multi channel strategy.

We felt inspired by the professionals speaking on multi channel.


When you attended our event, you likely had to convince someone it was worth attending - how and what did you do to get their approval of you attending?
Pictures on the site and my personal pictures from the conference played a big part in encouraging participation.

Also Story telling with the wonderful people we met from around the world.


How has attending this event benefitted (1) You personally (2) Your company?
Personally I enjoy developing my team and seeing them enjoy the conference.

Our company wins because we come back stronger as a team and we always improve our performance after each conference.


What exciting projects do you have planned in 2016?
Multi channel
Effort reduction and improving experience
Lean and standardization of all process
Consumer engagement strategy
Robust in home agent round two strategy


When it comes to motivating your staff, can you share some ideas about what you do?
Attend Contact Center World conference as a team.

Strategy deployment each year is very exciting, we roll out goals in a fun fashion asking our teams to attend an exciting event much like a concert, and yes we dress like we are going to a concert.


With regard to improving service for customers, can you share a couple of things you think you do differently than other companies?
We have a team of people we call Truat Keepers.

This team calls any consumer that expressed dissatisfaction and asks how we can earn their TRUST back

Our Trusted Care strategy is really built on Trust.


When it comes to technology, what exciting technology implementations have you done in the recent past, or plan to this year and can you share some details why you are excited?
Hana
Multichannel
Enhanced self service
New knowledge managent tool and process


How useful would a delegate only forum be where you can share ideas and updates with people you met at the event you attended?
I always appreciate a group of thought leaders sharing and lifting one another up to be better.


Lastly, if you had a crystal ball and could see into the future, what would you say a contact center would like in 5 years time? and 10 years time? and how might the world of contact centers and the way we interact be different than they are today?
Mobile strategy will change our call centers as more people become connected through their phones, cars, and appliances.

We will move from building hosting call centers to virtual hubs to recruit highly skilled teams with technical skills.

Flexible work schedules will become the norm and leaders will be required to predict much better than we can today.
---
About Whirlpool Corporation:


Whirlpool Corporation (NYSE: WHR) is a major appliance manufacturer, with approximately $21 billion in annual sales, 93,000 employees and 70 manufacturing and technology research centers in 2016. The company markets Whirlpool, KitchenAid, Maytag, Consul, Brastemp, Amana, Bauknecht, Jenn-Air, Indesit and other major brand names in nearly every country throughout the world.







Published: Friday, March 4, 2016

Printer friendly version
TechMahindra

Tech Mahindra is a leading provider of solutions and services to the telecommunications industry with a majority stake owned by Mahindra & Mahindra Limited, in partnership with British Telecommunicati...

(view more)

Global Response

Global Response is a provider of outsourced customer contact solutions and call center services for omnichannel and ecommerce retailers, direct response advertisers, healthcare and insurance providers...

(view more)

NOS

NOS is a telecommunications and entertainment group which offers fixed and mobile next generation solutions for Pay TV, internet, voice and data to all market segments - Residential, Personal, Corpora...

(view more)

GoContact