Executive Interview : ContactCenterWorld Winners Look Forward to World Championships in Las Vegas
#contactcenterworld, @massmutual

Vera Austin, Director at MassMutual, reflects on her win at the recent ContactCenterWorld Event held in Miami. Austin is a veteran at these events and has shared her Best Practices with audiences across North America over the course of a number of years in Orlando, Miami and Las Vegas at the World Championships in the Top Ranking Performers Awards.


ContactCenterWorld: You presented and won for Best Large In-house Contact Center, what was your reaction to winning this category at the Americas Regional event?
Vera Austin: The word excited is really too small to describe my reaction to winning. ContactCenterWorld hosts the best of the best and to be invited is an honor. Winning is an absolute privilege. Knowing that I was able to effectively communicate my company's best practices is a win for me and my company.


ContactCenterWorld: What was the reaction from your colleagues at MassMutual upon hearing the news that you were crowned Champion?
Vera Austin: My colleagues have the utmost respect for the ContactCenterWorld competition. Our company has participated in this event for several years and they all look forward to waiting up until midnight to get the results. Upon my arrival back home, there was lots of fanfare and congratulations.


ContactCenterWorld: Can you share with us how your superiors reacted and what they may have said to you after learning of the win for Best Large In-house Contact Center?
Vera Austin: My supervisor was very excited. He realizes the impact of being selected as a gold medal winner at ContactCenterWorld. This enlarges our voice as a call center and ensures our best practices are heard and shared with not colleagues in America but with our international colleagues as well.


ContactCenterWorld: What is MassMutual doing now to help promote the win in your category at the Americas Regional event?
Vera Austin: MassMutual shares the win with our internal business partners as a product of our commitment to our customers. Additionally, it's used when promoting our call center among existing and potential clients through press releases and call center walk-throughs.
....NOTE - content continues below this message
---
INVITATION
We invite you and your colleagues to take a couple of days out of your busy schedule to join us and the elite in the industry to listen to the NEXT GENERATION Contact Center & Customer Engagement Best Practices - WORLD'S BEST IN 2018! - ALL AWARD WINNERS!.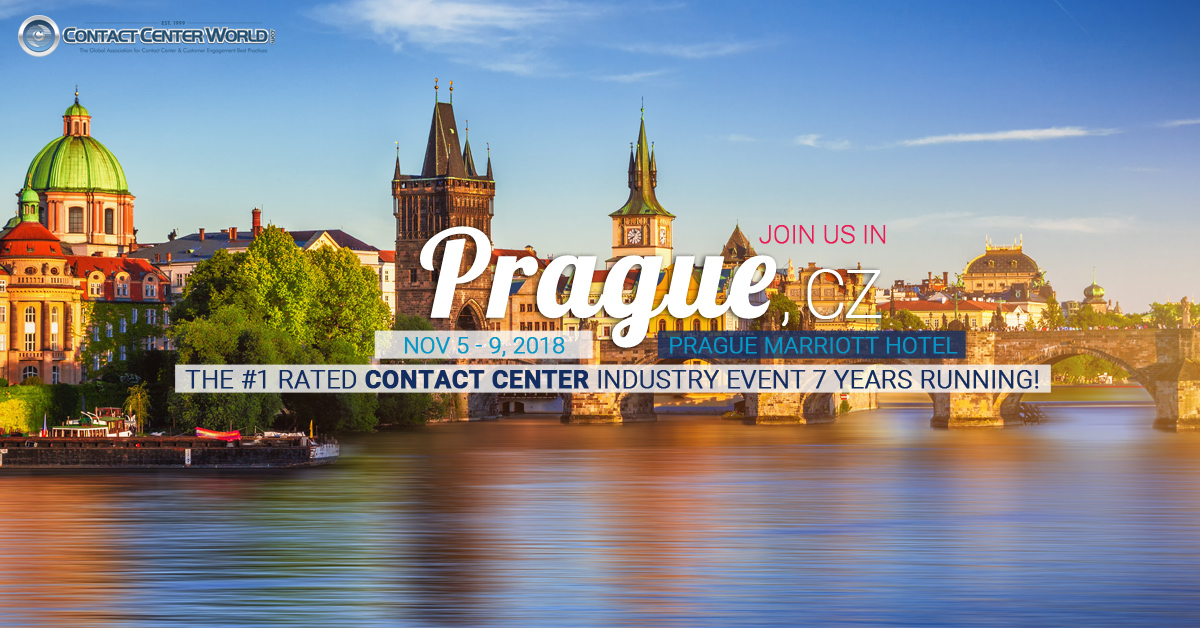 >>>>> FIND OUT MORE: HERE
---
....ARTICLE CONTINUED
ContactCenterWorld:
You have been with ContactCenterWorld.com and the Top Ranking Performers Awards for a number of years now, can you tell us what it is about the Awards program that keeps you coming back?
Vera Austin:
I keep coming back to ContactCenterWorld because I think it's imperative to know what others are doing in the industry. I can't imagine missing out on the golden nuggets that could help improve my call center. Each year, I take away and least one two best practices that I can pilot in my center.

ContactCenterWorld:
You have been through the process from beginning to end a few times now, what can you tell people about the journey that you find of value both personally and professionally?
Vera Austin:
The value of the ContactCenterWorld experience is priceless. First, the recognition casts a favorable eye on your call center and its best practices. Second, it casts a spotlight on an industry that is considered the customer frontline. Call centers are wholly and solely responsible for the initial customer interaction and ultimately the entire customer experience. Lastly, it's an atmosphere that promotes sharing of failures, successes, and comebacks. We are all striving for that perfect mixture of good metrics, employee engagement, and good customer/client interaction. There is no right or wrong at ContactCenterWorld. All these industries are different, but if you listen carefully, a lot of the best practices are similar. I've never seen anything like it before.

ContactCenterWorld: When attending the Conferences, can you give our readers some insight as to what takes place from A) Watching the presentations? B) Networking with others in the industry and establishing relationships? C) The takeaways or ideas shared throughout the Conference?
Vera Austin: The conference is filled with presentations from call center professionals. You get to hear from Operational Managers, Quality Specialists, and Human Resource Managers along with many other professionals. After the presentations end, you have an opportunity to participate in Q & A sessions to get clarity on topics covered in the presentations. There are also break-out sessions to brain-storm issues unique to the call center industry. While, you don't know each individual personally prior to the conference, there is a kin-ship of sorts that develops as you start to share ideas and get feedback on how to implement some of the best practices discussed at the conference.


ContactCenterWorld: Outside of your own category of Best Large In-house Contact Center, what was another category that captured your interest and why?
Vera Austin: The Best HR Professional category peeked my interest. I was impressed with the partnership the HR Directors had with the call centers. They took advantage of opportunities to adjust policies based on needs of their call center reps.


ContactCenterWorld: In your opinion who are the people involved in the Contact Center industry can learn the most from coming to a ContactCenterWorld.com event?
Vera Austin: Anyone in the call center industry can benefit from attending the conference. If I had to choose one particular role that proves essential for attendance it would be the contact center managers/directors. They are the decision makers and can easily get best practices implemented in their centers.


ContactCenterWorld: How are you preparing for the World Championships in Las Vegas, November 7th to 11th?
Vera Austin: My preparation involves getting to know my business more intricately. Getting up to date on all the internal and external changes that affect our customer base and putting our solutions to those changes in my presentation as best practices.


ContactCenterWorld: Having been to Las Vegas and the World Championships before, can you share with our readers just how Global this event really is and what the advantages are from learning from those in other Regions around the world?
Vera Austin: The Las Vegas event brings call center professionals from all over the globe together. The advantage of hearing how professionals in other countries run their centers brings about a greater appreciation for the industry as a whole. We all have something to share and learn from each other.


ContactCenterWorld: Besides winning the award, what has been the best part of your experience with ContactCenterWorld.com so far?
Vera Austin: The breakout sessions where I had an opportunity to speak with other leaders has been the best of ContactCenterWorld for me so far. The one on one interaction is informative and impactful.


ContactCenterWorld: For those who are looking at attending a ContactCenterWorld.com event for the first time, what advice would you give them?
Vera Austin: I would say don't miss a minute of the conference. Be on time for every session and absorb all of the information available to you.


---
About MassMutual:


Founded in 1851, MassMutual is a mutual life insurance company that is run for the benefit of its members and participating policyholders. The company has a long history of financial strength and strong performance, and although dividends are not guaranteed, MassMutual has paid dividends to eligible participating policyholders every year since the 1860s. With whole life insurance as its foundation, MassMutual provides products to help meet the financial needs of clients, such as life insurance, disability income insurance, long term care insurance, retirement/401(k) plan services, and annuities. In addition, the company's strong and growing network of financial professionals helps clients make good financial decisions for the long-term. MassMutual Financial Group is a marketing name for Massachusetts Mutual Life Insurance Company (MassMutual) and its affiliated companies and sales representatives.








About ContactCenterWorld:


ContactCenterWorld.com – is the website for the Global Association for Contact Center and Customer Engagement Best Practices. The association has a truly global footprint and supports 190,000 members from enterprises large and small with ideas, information and support tools including best practice awards, conferences and certification. Join today, FREE personal membership available at this link https://www.contactcenterworld.com/register.aspx and start networking and learning best practices. Contact Center World. (www.ContactCenterWorld.com), The Global Association for Contact Center & Customer Engagement Best Practices.








Published: Wednesday, July 20, 2016

Printer friendly version
Infosys

Infosys BPO is an end-to-end outsourcing services provider. We address your business challenges through our integrated IT and business process outsourcing solutions. We unlock business value by applyi...

(view more)

Mitracomm

Indonesia Outsourcing Company

Sitel

As caring for customers becomes the differentiator that drives consumer spend, Sitel is advancing its position as a world leader in outsourced customer care innovation. With 30 years of industry exper...

(view more)

Ufone

Pakistan Telecommunication Company Limited (PTCL) that started its operations in January 2001 under the brand name 'Ufone'. As a result of PTCL's privatization, Ufone became a part of the Emirates Tel...

(view more)