Executive Interview : Exclusive Interview With Ronald Hughes From Skills Assessment Academy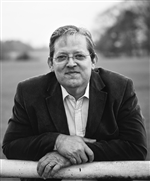 Add Contact
If you're looking for additional tips that you can use within your contact centre, Ronald Hughes from Skill Assessment Academy is a good read. Based in Ireland, Hughes provides some insight on what you can do to help improve your centre.

How often should a contact center leader be seen to visit with the front line professionals and sit/chat with them?
The question you should be asking is how much time can you spend away from the front line and still lead? In a big center the contact center manager will struggle to get away 80%. 20% works well here. 80% of time engaging with the staff makes you the leader, anything less and you're a service provider!

What can contact centers do to help manage social interactions better?
How many contact centers have you come across that understand social anything? I work with social scientists researching identity structure and how influence works; we are just at the cutting edge of recognizing what sells and what smells. In the world of social get with your local university and commission some undergraduate and post graduate research into social sciences.

What is the best way to engage staff who work from home?
Bring them back to the office! Some of the most successful teleworker organization bring staff into the office regularly but what they do in the office becomes more intense with fast paced learning and also having experience. 2 weeks is a long time in politics and teleworking!

What should every contact center do when it comes to recognizing staff performance?
The problem isn't in the method of recognition the problem is that contact center management lacks the ability to observe performance professionally. There are tools now available but very few skilled employees at the recognition side. By far the rarest of all talents is the recognition of talent.

....NOTE - content continues below this message
---
SPONSOR MESSAGE: INVITATION!

We invite you and your colleagues to take a couple of days out of your busy schedule to join us and the elite in the industry to listen to the NEXT GENERATION Contact Center & Customer Engagement Best Practices.



---
....ARTICLE CONTINUED
Who should be the person presenting internal awards to staff/recognizing achievements of the staff/center and why? explain with examples of maybe what your company does
If you have been anywhere near kids over the last twenty years you will know that everyone that takes part gets an award, why because it's demotivating to not get an award. Either recognise everyone for what they bring or recognise no one. Who hands you the award doesn't really matter unless the person is famous!
What tip or piece of advice would you give to a contact center leader who is under pressure from the board to cut costs when you know it will affect customer service?
You can do the easiest and most cost effective measure which is to resign. If you believe the impact on customer service is gradual, the good thing is that you can engage in looking for a sustainable future. Any other action isn't sustainable and will eventually lead to you going, so, say "I'll go." It's the right thing to do! Cost cutting never works with modern management systems and depend on growth for improvement. Grow or die!
What is the best way to cut loose / let go an employee who is underperforming?
One finger at a time! Imagine holding the hand of a team member hanging off the edge of a cliff, what way would you let them go? There are a thousand a one reasons for failure to achieve targets 9,999 of which you as a manager can affect more change that the front line staff can. When I review contact center managers performance, the first question I ask is when was the last time an employee was under preforming and what did you do? I would find it hard to invest my time in a manager that doesn't hold up their front line. If you let one person go, everyone else is going to be threatened. The only thing you can do is invest everything in your power to keeping them, when you simply can't hold on any longer let go. No one will fault you if they saw everything you did.
How often should an agents / front line professionals performance be measured from a quality standpoint and how should this be done? Please explain your recommended process and frequency
Every call should be monitored. There are cost effective systems that can listen to the words and tone and pick up or highlight lower or higher quality calls automatically. This is a people business; you need to monitor people because they try to work even when they can't.
What is the best way to determine which are your best and worst customers and how should you change the way you service them?
Marketing research is what you do to understand a customer's relationship to your product, and as I said before I use a social science tools like Identity Structure Analysis framework, to understand what the customer likes or dislikes about your service. I think the question was directed at businesses that work differently to mine! I don't have best and worst customers I have some which are more difficult to have a win-win relationship but we set the rules of engagement if it's not profitable we wouldn't do it!
What in your opinion is the best way to schedule staff for a contact center? and how should you allow them to select shifts or should they be set by you?
Staff partner with companies when they take a role, slowly over time the partnership moves as the power in the relationship moves, take away their autonomy and your staff become slaves to the pay check. If you work cooperatively with staff members they will work cooperatively with you. I would suggest you keep a small group of staff members that are on call whom are paid a higher rate for their time but are employed less often. (Actually this question is offensive, are there people that set shift without the employee involvement? if so stop it now)
What advice would you give to a contact center leader who is looking at new technology for the center and how best to evaluate its effectiveness and claims made by the seller of the technology?
The new monitoring systems are the best thing ever to hit contact centers, the bad news is you get to know just how bad your service is! Then again the systems are subject to the level of the people that program them, so use experts when you set up these systems.
Can you share a tip or two on how to improve agent/front line productivity?
Morning meetings (start of shift), most contact centers do not communicate well enough with their staff to enable the staff to communicate with the clients. Productivity is always connected in some way to management communication!
Can you share a tip or two on how to improve agent/front line Motivation?
Motivation isn't something you do to others; it is something that comes from within! If you don't know what motivates each member of your team, then for every member you don't know, understand you are demotivating that person. Knowing what it takes, is all it takes, to enable your staff to be fully motivated.
Can you share a tip or two on how to improve customer satisfaction?
Yes, pursue every customer until they exclaim that they are happy! If you are a wise contact center manager you will have staff members demanding you do more for your customers.
Can you share a tip or two on how to set service levels for a contact center?
We have the technology, do not answer a call if you can't tell your customer how long it will take to present an agent. People will all wait different amounts of time depending on how important the call is to them. Each service provider has a different set of pressures. If you can't achieve the expectation level, tell the customer and offer alternatives, always let the customer know how long you expect to be. The old idea of service level is dead! 80% in 20 seconds what a stupid idea!
Can you share a tip or two on how to improve reduce repeat calls in a contact center?
I don't believe that you should, I believe that what you should do is agree with the customer on who does what next, in some cases the customer should be ringing back in others you should ring the customer back and finally in some cases the call is now resolved so it shouldn't require anything more. Most companies aren't accurately accounting for their calls and first time resolutions are a real fix but simply another call avoidance process. The easiest first time fix I received in years was an agent that told me the company wasn't interested in fixing my problem but she would be happy to stay on the line with me and explain it to me again and again. I fixed that problem myself!
What are the 2 or 3 mistakes managers often make when they recruit staff and how can they avoid these mistakes?
Hiring or not hiring! Most of the time managers know little to nothing about selection where a professional might assess a customer service agent over a period of days, a team leader might spend minutes, a crash course in selection would help. If this question is about selection? Recruitment is how to attract staff to work for you and most managers don't recruit, the HR team advertises the role set the rates of pay and benefits, leaving almost no room to bring people on board. What you want to do to recruit is advertise your selling points, what you think will attract the best candidates.
Whats the best way to train staff on how to deal with a very very angry customer?
There is virtually no additional training required to deal with very very very very angry people. The trick is to get angry with them, they are usually "right" about why they are angry, listen to them, what always make me angry is some agent telling me that I am wrong, it didn't happen the way I am telling them it did, even though I was there and they were not! I have never encountered so big an issue when I listened and agreed that the mistake could be on the end of the company, amazing is that when you agree that the issues might be unfair and that you will kick it upstairs, the customer have a tendency to calm down, funny thing is when you start off telling the customer that you work for them and that your role is to advocate for them, they don't ever get angry!
How can you educate your board on what the contact center does? Share some tips
You don't, it is a board that leads, what we did in the early days of contact centres was to have a member of the board come to us and learn what we did. Trying to educate the board is what lead to those call centres being built in India and the Philippines.
You have a customer who complains on twitter and/or facebook - how do you deal with this?
By direct message, once it's resolved to the customer's complete satisfaction then you can take it back to public broadcast media. Taking on social media to customers is like talking to a Washington Post Reporter on a radio without any media training, you're going to regret it.
More Editorial From skills assessment academy
---
Published: Monday, November 24, 2014

Printer friendly version
PREMIUM

Genesys
http://genesys.com

Genesys® powers 25 billion of the world's best customer experiences each year. Our success comes from connecting employee and customer conversations on any channel, every day. Over 10,000 companies in...

(view more)

Tower Bersama Group

PT Tower Bersama Infrastructure Tbk ("TBIG") is the holding company of the Tower Bersama Group. TBIG was established in 2004 and was listed on the Indonesia Stock Exchange on October 26, 2010. Towe...

(view more)

OneLink BPO

We are an organization providing outsourcing services, management consulting, and technology with approximately 4000 employees; we have offices and operations in El Salvador, Colombia, Guatemala and N...

(view more)

Al Futtaim

Al-Futtaim Established in the 1930s as a trading business, Al-Futtaim is one of the most progressive regional business houses headquartered in Dubai, United Arab Emirates. Al-Futtaim operates th...

(view more)