Executive Interview : Executive Interview: Becky Saurers, Contact Center and Learning Consultant - Saurers Consulting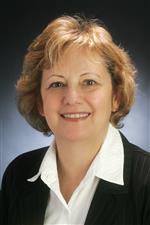 Add Contact
We caught up with Becky for our annual 1to1 update - a look back at the industry in 2013 and looking ahead to 2014
In your opinion, what has been the greatest challenge the contact center industry has faced in the last 12 months?
Hiring and retaining talented leaders and contact center professionals has been the greatest challenge many companies faced in 2013.


Why do you believe has this been a challenge?
The social media is providing recruiters with a very inexpensive, efficient sourcing tools to seek very talented and skilled candidates for their job openings. Recruiters are becoming very effective at marketing to associates that might not have considered leaving their current company. This can result in losing the most talented employees and spending more time getting employees that stay up to speed with desired skills and performance.


In 2013, what do you think will be the top priorities in the contact center industry for each of the following
a) Contact Center Directors
Customer and Employee Satisfaction and Engagement.
b) Company Executives
Providing innovative services and/or products that result in increased growth/profit

c) IT Directors
Workforce scheduling that meets company and employee needs to help balance life/work

d) Human Resources Directors
Hiring and retaining talented employees


What technology do you believe will have the biggest impact on the industry over the next 12 months?
Iphone/Ipad Apps that help customer find information quickly without calling the company and waiting on the phone and having the option to call the company from the app if additional information is needed is having a big impact on the industry.


What impact have "external events" even had on your company, and how have you adapted your business?
As a consultant it has become important to build custom solutions to address business issues and concerns because things are changing so quickly. It is important to leverage the company strengths and address people/process/technology issues with solutions that are not costly.


Do you feel the service you personally get as a customer is better or worse than it was a year ago?
My banking, travel and credit card customer service is better. I can do my banking, travel planning/reservations and pay bills all with a few clicks on my iphone. It saves time, gas and can be monitored daily.


What contact center technology or other innovation excites you the most as an Executive in the contact center industry?
Currently, I am a contractor and do not have a current technology or innovation that I am really convinced will take the contact center industry to the next level.


What has been the most important contact center related conversation topic in 2013 (last year) and what are your views on this?
Motivating employees to have increased productivity and provide customer service experiences that are memorable is the most important conversation in many companies. My view is that employees must have: great experiences in how they are treated as a customer by their leaders, tools that help them do their jobs efficiently and effectively and an emotional connection to the company mission and culture that should be the foundation to being a productive, customer focused employee.


Can you share a great story of service you received when contacting a contact center in the past year?
When I contact my mobile phone provider (AT&T) to ask questions about my bill they are able to quickly remove charges that should not have been there and explain how you can prevent that in the future. They also will recommend ways to save money even if that is not why you called. To make certain you do not go over your data plan they send you a text when you get close to the plan and tell you how they plan to address this to ensure you do not have unexpected charges on your bill. This is a very proactive approach to customer service.


What do you think will be the buzz word / focus for the contact center industry this year?
Net Promoter Score (NPS) seems to be the focus of most companies last year and will continue to be an area of focus in 2014. Many companies are starting to measure NPS but understanding the data so you can grow or provide better service is not that easy. Some companies will start taking it to the next level and looking the connections of the NPS to the customer service experience score.


Lastly, what do you think 2014 holds for the industry? (good or bad and where/how etc)
There a many companies that are excellent at providing innovative products and great customer service in the way their customer's request it. There are also many company that are struggling to keep up with all the changes which will make it difficult for them to be competitive and provide the best service and products.
More Editorial From Saurers Consulting
---
About Saurers Consulting:
Strategic and tactical Consultant that can create and implement custom solutions that solve critical business issues. Highly effective at improving overall efficiency, productivity, and employee/customer engagement.



Published: Friday, January 24, 2014

Printer friendly version
PREMIUM

Genesys
http://genesys.com

Genesys® powers 25 billion of the world's best customer experiences each year. Our success comes from connecting employee and customer conversations on any channel, every day. Over 10,000 companies in...

(view more)

Sutherland

Sutherland Global Services is a multinational IT Enabled and Business Process Outsourcing (BPO) company, specializing in Integrated BPO solutions across Customer Lifecycle and Back-office Lifecycle Ma...

(view more)

Teletech

TeleTech is a geographically diverse global providers of technology-enabled business process outsourcing solutions. TeleTech and its subsidiaries have a 28-year history of designing, implementing, and...

(view more)

Aegis

As a provider in customer care and acquisition for over three decades, Aegis has a track record of introducing process and technology innovations. Today, several Fortune 500 clients trust Aegis to man...

(view more)