Executive Interview : Pierre Jasmin, President and Consultant - Services Triad on 2013/2014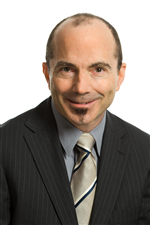 Add Contact
We caught up with Pierre for our annual 1to1 update - a look back at the industry in 2013 and looking ahead to 2014
In your opinion, what has been the greatest challenge the contact center industry has faced in the last 12 months?
There has been 2 challenges in our area:
1. Recruitment of skilled resources
2. Integration of social media in the customer experience


Why do you believe has this been a challenge?
Young resources don't know how to write without mistakes and this is a real challenge because this is not a skill that can be coached.

The advent of social media is a real challenge for Customer Contact Centres 'CCC's. The processes to handle contacts and the database analysis & management of conversations is still new.


In 2013, what do you think will be the top priorities in the contact center industry for
a) Contact Center Directors
They will need to me more strategic and convince higher management for more investments in the contacts center.

b) Company Executives
They will have to recognize the value of customer experience and alligne their global strategies with this concept across all functions of the corporation

c) IT Directors
They will need to understand business needs of the CCC in their development plan and future technology acquisitions. Merging database legacy systems will also become another challenge.

d) Human Resources Directors
HR Directors will have to make sure that job descriptions of CSR are aligned with customer experience and the new communication channels challenges. This may mean a revision in the skills needed, training, coaching process and remuneration.


What technology do you believe will have the biggest impact on the industry over the next 12 months?
Again I believe that the advent of social media related technologies will have great impacts as well as database analysis systems. The challenge for CCC is to make a better use of all the information gathered trough different communication channels.


What impact have "external events" even had on your company, and how have you adapted your business?
To be more customer centered focused, we had to redesign our website. You always have to renew your image and your services to adapt to the needs of your clientele


Do you feel the service you personally get as a customer is better or worse than it was a year ago?
I believe it's better in certain cases, and worst in other. More companies will use my shopping information to guide my future acquisitions, My worst experience was when I left my life insurance company after 20 years and they did not event do anything to keep me as a client.
My personal customer service experience is of poor quality for companies that have had my business and accounts for a long time. After a while they take you for granted and the service gets "flat' with no more 'wow effect". In 2013, I took my business elsewhere from my life insurance company and there was nothing done after 25 years of being a client for them. They did not even reply to my comments on their Face book. I also left my stockbroker for another firm and again no efforts to understand my frustrations and how to keep me as a customer. The only exception of great services I had in 2013 was with companies with loyalty programs who are trying to know me better and make sure that big or small client you get the best service possible. This is the case for the Hilton Honors Program and the Aeroplan fidelity program for which I am a member and find very successful.

What developments are you planning to launch in 2014 and how will they benefit the industry?
This year will will renew our benchmark formula and will produce more interactive workshops for our clients. The key word this year is 'knowledge sharing" with our clientele.


What contact center technology or other innovation excites you the most as an Executive in the contact center industry?
For my part is all the new learning tools based on "gamification".


What has been the most important contact center related conversation topic in 2013 (last year) and what are your views on this?
Everything on "Big Data" . I think, this is only the tip of the iceberg, but we have to be careful not to get lost in all the customer information. We need to develop targets and reach them.

I am also amazed by social media in the customer service. We need to have more business case presentation on this subject of good and bad practices.


Can you share a great story of service you received when contacting a contact center in the past year?
They was no specific stories I can remember over the phone. My great story of service was face to face at hotel Vdara in Las Vegas when I attended the 2013 Top Ranking Performers Conference from ContactCenterWorld last November. My experience was wonderful. My room was not ready when I arrived from the airport at 10:30 am. I was told that it would be ready in about 45 to 60 minutes. When I returned to the counter after 75 minutes, there was no one available to greed me for about 2 minutes and I was standing in the priority line. Then the day manager saw that I was not served and came to me right away. He was sorry for my wait . When he saw that my room was not ready yet, he decided to upgrade me to a corner suite to apologize for the delay. He also made sure by calling my room that everything was all right. Now that is what I call a "royal customer service". This made me happy enough to share this experience on Trip Advisor. Customer experience is all about caring and find way to correct a situation if something happens. I understand that if you have the necessary empowerment to handle difficult situations, this becomes an added value. CSR should also be given certain options to better serve their customer. This cannot apply to all industries, but most of them should rethink what is customer experience in 2014.

What do you think will be the buzz word / focus for the contact center industry this year?
Mobile applications, Gamification,Speech Analytic, Big Data, Social Customer Services will be the topics of 2014


Lastly, what do you think 2014 holds for the industry?
I think more call centers will review operational process to be more effective and efficient. Self service on any channel will be strong leaving CSR handle more complex situations. This means very high skilled resources and strong knowledge systems to support them.


---
About Triad Services :

Consulting firm to develop best practices in customer experience: Operational audits, benchmarking, knowledge sharing



Published: Tuesday, January 21, 2014

Printer friendly version
PREMIUM

Genesys
http://genesys.com

Genesys® powers 25 billion of the world's best customer experiences each year. Our success comes from connecting employee and customer conversations on any channel, every day. Over 10,000 companies in...

(view more)

Ufone

Pakistan Telecommunication Company Limited (PTCL) that started its operations in January 2001 under the brand name 'Ufone'. As a result of PTCL's privatization, Ufone became a part of the Emirates Tel...

(view more)

AT&T

Recognized as a worldwide provider of IP-based communications services to businesses, AT&T is also a provider of wireless, high speed Internet access, Wi-Fi, local and long distance voice, and directo...

(view more)

NOS

NOS is a telecommunications and entertainment group which offers fixed and mobile next generation solutions for Pay TV, internet, voice and data to all market segments - Residential, Personal, Corpora...

(view more)