Executive Interview : Ronald Hughes, Innovation Director - Skills Assessment Academy on 2013 and 2014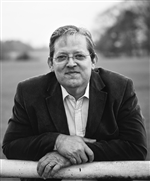 Add Contact
We caught up with Ronald for our annual 1to1 update - a look back at the industry in 2013 and looking ahead to 2014
In your opinion, what has been the greatest challenge the contact center industry has faced in the last 12 months?
The last 12 months is consistent with the previous 12 years, the top challenge for us has been how do we produce consistency of high quality of service in high volume large environments without compromising effectiveness and value?

Why do you believe has this been a challenge?
Inadequate attention to the skills, knowledge and identity requirements when staffing the centre at the outset, and a failure to effectively manage staff engaged with customers (you can only engage effectively with one person at a time) so if it's with your customers where's the connection to your company? Failing to maintain good communication with your staff is management's problem not at staff failing to communicate with customers! Your staff are communicating to your customers how they (the staff) feel about you (the company) to the customer… (game over.


In 2013, what do you think will be the top priorities in the contact center industry for each of the following:
a) Contact Centre Directors
- Need to focus on when the value can be stretchered, gained or enhanced. My personal guess and current investments are moving into the science of assessment and social aptitude.

b) Company Executives
- Tighten down the hatches, document, expend evaluation systems processes and engage in engaging.

c) IT Directors
- Should be investigating surveillance systems and of course looking at moving to more user friendly interfaces in the contact centre.

d) Contact Centre HR Directors
- Need to get ahead of the game, this is an HR game! If you aren't winning and keeping the best people you than you're working in a commodity market and there is absolutely no need for a HR Director in your Contact Centre.


What technology do you believe will have the biggest impact on the industry over the next 12 months?
Staff surveillance equipment! Sorry guys!


What impact have "external events" even had on your company, and how have you adapted your business?
The economy is driving down service value in Ireland and the lack of jobs in the market place are causing transient workers to remain in demotivated roles, forcing HR interventions namely terminations. Costs are being pushed up by HR issues related to cost cutting measures (training/management/salary cuts). Sounds a bit like a downward spiral!


Do you feel the service you personally get as a customer is better or worse than it was a year ago? Please share some examples to illustrate your view.
OMG, Worse and worse by the day, and not the little guys, all of it coming from staff issues not knowing their jobs, being stressed by being told to tell the customers they can do nothing and far to many are there simply becuase they can't get out themselves...


What developments are you planning to launch in 2014 and how will they benefit the industry?
We are currently investing in two major areas for improvement; the first is new assessment systems and equipment for running selection assessment centres (team/project assignment systems) and the second is new type of intervention system that is showing great promise in clinical therapeutic trials. Both are highly promising, so watch this space…


What contact center technology or other innovation excites you the most as an Executive in the contact center industry?
For front line delivery you going to need more power because if you are fully visual now you will be soon, I like it!


What has been the most important contact center related conversation topic in 2013 (last year) and what are your views on this?
Multimedia/multichannel


Can you share a great story of service you received when contacting a contact center in the past year? If so, please share!
I am very sorry to say that this year I failed to receive great service for any company. I thought I had when I changed to a new car insurance supplier a wonderful very skills women contacted me and offered me insurance, I was leaving the current supplier no matter what I had to pay so I went through the process with her. Got an even better price then I had from my previous supplier. Only after I signed up I discovered that the policy didn't cover the wife's company van that I usually drive when she is home. Well done to the staff member when I chased the company it turns out they deliberately don't let staff ask what other vehicles you drive because they don't cover commercial vehicles and that would cost them business. Never again with www.123.ie


What do you think will be the buzz word / focus for the contact center industry this year?
I am hoping the STW becomes this year's acronym, STW stand for speak the words; we all should know that acronyms are for written communications to save time. STW takes as long to say as it would to speak the words only everyone understands you the first time when you use your words! I Oh so hope this is the year for teaching good communications skills and etiquette to contact centre workers.


Lastly, what do you think 2014 holds for the industry? (good or bad and where/how etc)
We as an industry aren't going very far this year, what you will see over the next few years are a few outliers some noble mavericks trotting off trying new things. If some, any or all of these mavericks should find a sweet spot for treating customers in a way that they should be treated then we're in for a lot of fun in the future!
Today's Tip of the Day - Ignore The Issues At Your peril
---
Published: Monday, January 20, 2014

Printer friendly version
PREMIUM

Genesys
http://genesys.com

Genesys® powers 25 billion of the world's best customer experiences each year. Our success comes from connecting employee and customer conversations on any channel, every day. Over 10,000 companies in...

(view more)

Telekom Malaysia

Telekom Malaysia Berhad, DBA TM, is a integrated solutions provider in Malaysia, and one of Asia's leading communications companies, with a market capitalisation of RM13.9 billion and a workforce of 2...

(view more)

Telkom South Africa

Telkom SA SOC Ltd. is a wireline and wireless telecommunications provider in South Africa, and operating in more than 38 countries across the African continent. Telkom is a semi-privatised, 39% state-...

(view more)

Teletech

TeleTech is a geographically diverse global providers of technology-enabled business process outsourcing solutions. TeleTech and its subsidiaries have a 28-year history of designing, implementing, and...

(view more)