Executive Interview : Ideas For Contact Center Improvement: An Interview With Becky Saurers from Saurers Consulting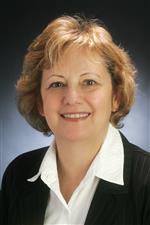 Add Contact
ContactCenterWorld.com is constantly searching for best practice ideas and tips, many of which are presented through the Top Ranking Performers Awards. In our never ending quest for ideas on what some of the best contact centers in the world are doing to better themselves and achieve more, we asked Becky Saurers for her input on what to do better.

How often should a contact center leader be seen to visit with the front line professionals and sit/chat with them? Visibility is key to engagement and shows you care about your front line. My recommendation is to schedule 'center walking time' 2x a week for 30 minutes to interact briefly when you see that agents are in between calls. This helps maintain the pulse on how things are going and provides time for spontaneous recognition. Quarterly focus groups with the front line can also be key in building a connection where the front line feels their feedback is valued.

What can contact centers do to help manage social interactions better?
It is tough to get agents off the phone, so schedule fun activities during lunch periods once a month. Use ideas from the front line on what to plan and how they can help with running events. Schedule on days with expected low phone volume and it may be possible to give them an extended lunch period that day.

What is the best way to engage staff who work from home?
Provide them with spontaneous emails or phone calls to recognize good work or kudos from others. Schedule interactive team meetings monthly via phone and provide them with opportunities to share best practices or new insights to help team members. You can also do quick ice breakers so they can get to know each other.

What should every contact center do when it comes to recognizing staff performance?
Make certain front line supervisors have the expectation set on how critical their role is on recognizing staff with some structure on touch points of when and how they might do this. It should include spontaneous recognition, 1:1 feedback, performance reviews and center level recognition programs.


2018 Top Ranking Performers Present:

CONTACT CENTER & CUSTOMER ENGAGEMENT
BEST PRACTICES
BERLIN - ORLANDO - MACAO
FIND OUT MORE!
Who should be the person presenting internal awards to staff/recognizing achievements of the staff/center and why?
Studies have shown that staff like to receive awards from their supervisor because that is the person that coaches them. Associates also like to receive team recognition that includes their supervisor from a Manager/Director. It is also important that center level awards or successes be recognized by senior leaders in celebrations or communications.
What tip or piece of advice would you give to a contact center leader who is under pressure from the board to cut costs when you know it will affect customer service?
Make additional recommendations on ways to cut cost that do not impact customer service. Explain cost cutting measures to associates and work with them to explore ways to build more efficient processes that can offset the cost setting decisions.
What is the best way to cut loose/let go an employee who is underperforming?
It is never easy but when job fit or performance result in a termination it should be done privately with their supervisor or HR obtaining their personal belongings. It is important to show compassion and be calm if they are angry or very emotional. I also think that many employees have strengths that can be used in other jobs if they have the right attitude and the company has other options for them.
How often should an agents/front line professionals performance be measured from a quality standpoint and how should this be done?
Calls should be monitored weekly by a neutral quality group and the supervisor. Supervisor call reviews can be done during 1:1's and scored by both the supervisor and agent. Agents should also listen to calls scored by the quality group and ask them how they think they did before the supervisor coaches them. It is not effective coaching to start with the score and look only at where points were not earned. Balance coaching with positive feedback on improvements noticed and strengths where they earn points. Supervisor call reviews should be scored and calibrated with the quality team to ensure coaching and scoring is aligned between the two groups.
What is the best way to determine which are your best and worst customers and how should you change the way you service them?
I would think that analytics would be the best way to do this. Once trends are determined, a strategy session to brainstorm on service options for customer type should be considered with a cross-functional team to ensure the overall customer experience is addressed.
What in your opinion is the best way to schedule staff for a contact center? and how should you allow them to select shifts or should they be set by you?
Joint ownership can aid in the process. Agents can share their desired shift choices and performance can be used to determine who gets shift preferences. Tenure should be used after performance is considered. It is important to have policies on how schedule change requests will be reviewed if an agent has a second job, is attending college, or is hired part-time and not available during all hours of operation.
What advice would you give to a contact center leader who is looking at new technology for the center and how best to evaluate its effectiveness and claims made by the seller of the technology?
I always request a site visit to observe the technology being used by a company if it is a big investment. For smaller investments, I request a list of references that I can contact that use the technology.
Can you share a tip or two on how to improve agent/front line productivity?
Have an attendance program that rewards good attendance and a quality program that measures technical skills, soft skills and provides feedback on suggestions on more efficient ways to navigate systems or process customer requests. It has to be a combination of coaching behaviors, attitudes, technical knowledge and not just the call center metrics. You need specific diagnostic coaching that helps agents know how to improve.
Can you share a tip or two on how to improve agent/front line Motivation?
Understand that all agents are not motivated by the same thing or same approach. Ask the agents for feedback on what motivates them and what suggestions they have on how you can be a better motivator. It is important to have conversations that build rapport and relationships with individuals.
Can you share a tip or two on how to improve customer satisfaction?
Listen to the customer and explain what you can do. Customers want agents to personalize their experience, take accountability for solving their issue and let them know you appreciate their business and the opportunity to help them. The customer will tell you how to improve if your agents ask them if they have addressed their questions/concerns instead of asking if there anything else I can do for you today.
Can you share a tip or two on how to set service levels for a contact center?
You need to understand your average talk time, ACW and staff time and align it with Budget. When service levels are below your desired standard, you need to explore ways to improve you metrics and have a staffing model that helps sets required FTE, budget for each service level you want to consider.
Can you share a tip or two on how to improve reduce repeat calls in a contact center?
Analyze any callback processes to determine what can be done at the point of contact to avoid callbacks. Listen to calls from the same customer within 48 hours and determine the drivers of the repeat calls and address options to decrease based on trends for repeat callers.
What are the 2 or 3 mistakes managers often make when they recruit staff and how can they avoid these mistakes?
Don't clearly outline the expectations for the working environment and metrics. Prior to accepting offers, make certain performance standards and polices are understood to avoid attrition during orientation or new hire training. Conduct phone interviews and call simulation. Allow candidates to listen to calls, post offer, and do call observations or site tours, if feasible.
Whats the best way to train staff on how to deal with a very very angry customer?
Tell them not to take it personally, allow the customer to talk and do not interrupt them. Be calm and tell the customer how you can help. Be patient and take a breath at the end of sentences so your tone and pace are not impacted. Listen to understand and if a call is escalated, have the agent stay on the line so they can learn how to handle call. Training classes on this topic should have hands-on learning and coaching.
How can you educate your board on what the contact center does?

Monthly updates that concisely outline the services, goals, successes and accomplishments. Site visits are also helpful.
You have a customer who complains on twitter and/or facebook - how do you deal with this?
Thank them for the feedback and give them contact information so you can follow up on their concerns.
---
Published: Tuesday, October 14, 2014

Printer friendly version
PREMIUM

Genesys
http://genesys.com

Genesys® powers 25 billion of the world's best customer experiences each year. Our success comes from connecting employee and customer conversations on any channel, every day. Over 10,000 companies in...

(view more)

Concentrix

Concentrix, a wholly-owned subsidiary of SYNNEX Corporation (NYSE: SNX), is a business services company. We focus on customer engagement and improving business outcomes for over 450 global clients acr...

(view more)

Turkcell Global Bilgi

Turkcell Global Bilgi was established as a Turkcell Group company in 1999. It provides services from a total of 18 locations, 14 in Turkey, 4 in Ukraine with over 12.000 employees with a seat capacity...

(view more)

Al Futtaim

Al-Futtaim Established in the 1930s as a trading business, Al-Futtaim is one of the most progressive regional business houses headquartered in Dubai, United Arab Emirates. Al-Futtaim operates th...

(view more)