Executive Interview : Interview With Aleš Neveselý From Y Soft Corporation, a.s. On Contact Center Ideas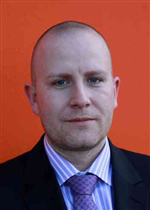 Add Contact
How often should a contact center leader be seen to visit with the front line professionals and sit/chat with them?
From my perspective, I chose to sit with my team and I am in daily contact with them. It's regarding the team in HQ. When it comes to remote teams, since I have teams in 6 more countries, the minimum is half a year to meet with them in person. Even though I have a local team leader in place for these locations, I find it important to talk to them to find out about their happiness with the job and with the team leader him/her-self.

What can contact centers do to help manage social interactions better?
Communicate. You may look on the relationship and interaction from any angle, at the end of the day it's always about communication. Regular, friendly, with a lot of empathy, and you need to reply in all cases, no matter how senseless the question may look.

What is the best way to engage staff who work from home?
Home-office is great benefit. To engage anybody enough when working from home, you need to establish good level of communication (once a week best) plus good reporting plus good assessment. SMART objectives are a must (specific, measurable, accepted, realistic and time-framed - and I know "A" can have many meanings).

What should every contact center do when it comes to recognizing staff performance?
Acknowledge that. Simply praise staff for good performance and work well with those who are not meeting expectations. Praise is one of the best ways to recognize staff performance.

Who should be the person presenting internal awards to staff/recognizing achievements of the staff/center and why?
A direct superior. With noted acknowledgement from the top management for extra miles in performance. In our practice, we have regular quarterly performance awards, that are announced during quarterly reviews delivered by the CEO to the staff. During the review, HR plus direct superior praises the awarded person in front of the whole team. A great way to make them proud to work for the company.

What tip or piece of advice would you give to a contact center leader who is under pressure from the board to cut costs when you know it will affect customer service?
First of all I would advise to present that as his/her own decision/opinion. The Board has always many reasons to do cost-cutting, however there is nothing worse for a leader to point a finger. Find your own reasons why the cut is necessary. Discuss with marketing and sales how to announce any cuts to your partners and customers to get their buy-in.


2018 Top Ranking Performers Present:

CONTACT CENTER & CUSTOMER ENGAGEMENT
BEST PRACTICES
BERLIN - ORLANDO - MACAO
FIND OUT MORE!


What is the best way to cut loose/let go an employee who is underperforming?
Be brief, constructive and don't allow discussion. When you make a decision that somebody needs to go, you should stand behind the decision. Look on that from the positive side, when you will be able/allowed to find a replacement, you would get a chance to hire somebody better and drive the performance of the whole team up.
How often should an agents / front line professionals performance be measured from a quality standpoint and how should this be done?
During the first 3 to 6 months on weekly basis, then on quarterly basis with directly provided feedback. There are two major perspectives - superior's and customer's. Customer's via feedback form (satisfaction survey) for any closed ticket. Superior's via random evaluation of tickets using a form that would focus on two areas - soft and hard skills. It must be a part of regular feedback sessions.
What is the best way to determine which are your best and worst customers and how should you change the way you service them?
This is a very broad area. It depends also whether you service end customers or partners etc. There are no best and worst customers in general, you always need to be empathic and find out why they act as they do. You need to clearly specify the escalation path for those, who are "worst", because it means "dissatisfied". On the contrary, there can be reasons to say No, however, it is individual and it could be worth an essay.
What in your opinion is the best way to schedule staff for a contact center? and how should you allow them to select shifts or should they be set by you?
It should be set up by supervisors and the best way is to have a "regular and standardized" set of schedules to turn the shifts. I would allow the staff to change the shift if needed with the approval of a supervisor. Shifts should be scheduled at least 2 weeks in advance.
What advice would you give to a contact center leader who is looking at new technology for the center and how best to evaluate its effectiveness and claims made by the seller of the technology?
Always go with a tender to compare more suppliers as a first step. Do the research, talk to peers. Set very detailed expectations for the tender. Ask for a trial period to find out whether it's really what you are looking for.
Can you share a tip or two on how to improve agent/front line productivity?
You cannot manage what you don't measure and you can't measure what's not documented. Define clearly the expectations and measurement of it, otherwise you will always fight the result interpretation. If you don't know what you want, you will certainly get something else.
Can you share a tip or two on how to improve agent/front line Motivation?
Benefits are (nonsense). Motivation is driven by empathy and communication. Make the people do what they like to do and what they are best at. Talk to them, ask them if they are happy. They will be motivated.
Can you share a tip or two on how to improve customer satisfaction?
Ask them what they expect. Tell them what they will get, under what conditions and why. Manage their expectations. Customers always expect better service, no matter what you deliver, unless you make it clear up front.
Can you share a tip or two on how to set service levels for a contact center?
First you need to find out what customers expect. Every single business is different. Then try to meet the expectations at 85% and higher. There is nothing like a universal answer for that. Do your best, ask customers on regular basis (survey) and try to improve what you can at given financial and staff conditions.
Can you share a tip or two on how to improve reduce repeat calls in a contact center?
A good knowledge base. Automation.
What are the 2 or 3 mistakes managers often make when they recruit staff and how can they avoid these mistakes?
First of all managers don't get prepared, take the time to read through a CV, make notes, ask about it. Second - don't stick with the guidelines only, let your feeling speak, when you are not sure, don't hire. Get experienced people involved and ask for the feedback. Third, let the candidate speak. Don't speak too much. Listen.
Whats the best way to train staff on how to deal with a very very angry customer?
Train through the experience, we call it "Theatre" internally. You can ask your colleagues to act as an angry customer and try to solve it. Get the feedback how you did. In general, learn to listen with a huge amount of empathy.
How can you educate your board on what the contact center does? Share some tips
I am part of the board (top management). Regular reporting and numbers along with survey results show best about how you work it.
You have a customer who complains on twitter and/or facebook - how do you deal with this?
Never let it be, always reply in a polite way, get back to the customer directly and try to find a way to make him/her happy - if you manage to change their public feedback, you did good. Always show your empathy, that you are sorry about the feedback in public then get back to them personally.
---
About Y Soft Corporation, a.s.:


Y Soft is technology provider for large organizations with wide branch network. Our distributed technologies help companies and large organization to optimize prints, copies and scanning not only at their headquarters, but also over the whole branch network. Focus on TCO (Total Cost of Ownership), ROI (Return of Investment), Security and ultimate 24/7 customer support underline our mission in the Enterprise segment. For Small and medium businesses (SMB), the price is given by the market. Y Soft mission is to find ways, how to deliver - at given price – the most value to the customer. Whether it is about means of optimal financing, or technology advantages, deployment simplicity or outstanding customer services, Y Soft mission is complete customer satisfaction.




Published: Tuesday, September 30, 2014

Printer friendly version
PREMIUM

Genesys
http://genesys.com

Genesys® powers 25 billion of the world's best customer experiences each year. Our success comes from connecting employee and customer conversations on any channel, every day. Over 10,000 companies in...

(view more)

AssisTT

AssisTT, serving in 20 cities and 25 different centers throughout Turkey with approximately 10 thousand employees, is a customer contact point. It also serves as a strategic companion to many public o...

(view more)

PT Telekomunikasi Indonesia

Telkom Group is the only state-owned telecommunications enterprise as well as telecommunications and network service providers in Indonesia. Telkom Group serves millions of customers throughout Indone...

(view more)

Tower Bersama Group

PT Tower Bersama Infrastructure Tbk ("TBIG") is the holding company of the Tower Bersama Group. TBIG was established in 2004 and was listed on the Indonesia Stock Exchange on October 26, 2010. Towe...

(view more)