Executive Interview : Interview With Neha Sethi - Top Ranking Performers Award Winner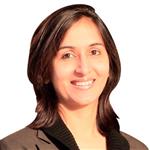 Add Contact
Now that you've had time to let it sink in, what does this award mean to you and your company?
Teleperformance India won Gold for 'Best Community Spirit - the Power of community programs to motivate the contact center agents' and Silver awarded for 'Best Outsourcing Partnership - making partnership work' in 2014. It does mean a lot when an external agency validates the core-strategy one functions around. The core strategy around which Teleperformance India bases all its functions is care for its people, contribution to process excellence and care for the planet. These two awards reinforce our faith in the core strategy, and have propelled us ever since to aim and achieve higher in both the arenas.


How did you celebrate as an organization?
At Teleperformance, one thing we firmly recognize is the importance of team work in any successful endeavor. Hence, a victory is a collective cause of rejoice. The credit for these wins is best deserved by the teams that have tirelessly exerted to make such a victory possible. We shared the announcement with entire Teleperformance Team, clients & COTW Partners, bringing to fore the good work done. The idea of sharing these is to keep the effort ongoing by keeping each one motivated and enthusiastic. It just raises the benchmark on performance a notch higher.


2018 Top Ranking Performers Present:

CONTACT CENTER & CUSTOMER ENGAGEMENT
BEST PRACTICES
BERLIN - ORLANDO - MACAO
FIND OUT MORE!

How do you and your company plan on using this award to its advantage in the future?
Taking it from the previous question, appreciation & recognition for a job well done helps take the performance to a new level all together. It creates a new normal for the performing teams by increasing expectations and hopes. That is how we intend to use these awards to our advantage in future; as a pivot that supersedes excellence. We intend to keep the teams motivated and excited, so that they excel further an aim yet higher!


When you look back on initially entering the Top Ranking Performers Awards, did you find the process rewarding and if so, why?
The process to enter the Top Ranking Performers Awards is surely encouraging and rewarding. For the very reason that makes these awards transparent, exhaustive and attentive to details to the public, it brings the teams who are filing in nominations work closer & more cohesively, towards a common goal. ContactCenterWorld.com seeks clear and comprehensive information; it seeks a detailed but strictly timed presentation to merit the judges and a core committee that presents all of this in person. To put this all together, various stakeholders dedicate time and effort and that brings them closer as peers. Top Ranking Performers Awards celebrate the win of a collective effort.


Do you and your company enter any other awards, perhaps within your country or an association?
Teleperformance bases all its efforts in the realms of its core strategy, its 3P policy, i.e. put your People first, contribute relentlessly towards Process excellence and care for your Planet. Time and again various organizations of repute have taken notice of our stellar attempts in these areas and bestowed us with awards for creating value, making partnership work, for our Training and Leadership Development Program, Customer Value Enhancement award, award for being active Social Change Agent, as one of the Best Companies to Work for in India etc. Recently we have been awarded Best Employer's Program by an eminent global HR group.


How do you find ContactCenterWorld.com's awards to be different?
Awards at ContactCenterWorld.com are very scientific with a rational process of presenting ones application - showcasing the practical implication of that function. Another inspiring factor is the opportunity to go on stage and present the ideas and receive feedback real time and a chance to interact and leverage others' knowledge to build on an idea.
Hence, the Awards at ContactCenterWorld.com are not merely an opportunity to present your best, but an ongoing best practice sharing session.


Is the awards process being different a good thing in your view?
When you're being judged from one of your own, the learning from the environment increases many times over. That is when the true assessment and truer learning happens.


Can you tell us about your preparation for getting ready to try and win a top Ranking Performers Award?
Applying to Top Ranking Performers Awards is a detailed task that brings together a team that asks, seeks, drafts, presents, reviews and improvises. It allows the maximum coordination, team work and camaraderie in the peer group to flourish. That is how, Teleperformance gears up for the Top Ranking Performers Awards.


Throughout the award conferences, how easy was it for you to make new friends in the industry?
Thanks to the format of the Awards ceremony, it was quite easy to connect and form associations with the peers in the industry. CCW enabled us to interact via apps, live chat, and build personal connections through social interactions and various other conference room activities. The applications and groups received updated videos and pictures of the activities we were involved in periodically, that built engagement and was maintained even much after the event had ended.


How will you continue the friendships and relationships you've established at the Top Ranking Performers Conferences?
I intend to keep the connections have built in the Top Ranking Performers Awards alive by re-connecting with them on various occasions - thanks to CCW for sharing bday updates etc... We still exchange best practices within the organization, share news and information on common goals, interests and metrics and keep the link robust and alive on all social media platforms where we exchange news and updates of mutual interest and significance.


Was anything a surprise to you throughout the award entry process or conferences and if so, what?
Yes, the idea of including a co-contestant as a jury at the ContactCenterWorld.com awards was a pleasant surprise, since it not only changed the atmosphere from competition to congenial learning.


What advice would you give to someone or a company who are thinking about entering the Top Ranking Performers Awards for the first time?
For anyone entering the nominations for the first time, the best tip will be to keep a collaborative approach instead of a competing attitude. This stage is an opportunity to educate oneself from all the ideas that are generated and circulated within this forum.
Also, since it is a live presentation we would suggest that one goes easy on the slides and presents the case in the most engaging manner with ample hints and tips thrown in.

In sharing "Best Practices", hints and tips at the conference, how do you plan to move forward with some of the valuable information you were able to take in at the event?
We have actually included many a tip shared at the ceremony by a lot of our industry peers. That is how Team Teleperformance treats valuable input and information; absorb, incorporate and excel.


Can you share multiple tips that you consider to be "Best Practices" for our members?
Stay connected and stay engaged. Other than the awards, there are various activities that take place on Contact Center World's website, it has many benchmarking exercises, great place to work surveys, leverage those and benchmark yourself, your organization, against the best in the industry.
Stay involved.
---
About Teleperformance India:

Teleperformance India, established in 2001, is a provider of outsourced Omnichannel Customer Experience at every single opportunity. Known for its quality offering and outstanding people practices, Teleperformance India evolved into the preferred offshore contact center outsourcing option for English speaking nations. It is also a known name within the domestic market for its full suite of solutions extended in English and 10 regional languages including Bengali, Gujarati, Hindi, Kannada, Malayalam, Marathi, Oriya, Punjabi, Tamil and Telugu. With operations spread across Gurgaon, Indore and Jaipur, over 11,500+ Teleperformers deliver Omnichannel Customer Experience, with solutions ranging from Customer Care, Technical Support, Debt Collection, Customer Acquisition, Social Media Solutions, Data Analytics and Back-Office and other specialized services to ensure consistently positive customer interactions. When your customers contact you or vice versa, we are there to support them and make sure they have a unique experience with your brand in all channels.







Published: Friday, March 20, 2015

Printer friendly version
PREMIUM

Genesys
http://genesys.com

Genesys® powers 25 billion of the world's best customer experiences each year. Our success comes from connecting employee and customer conversations on any channel, every day. Over 10,000 companies in...

(view more)

Alorica

At Alorica, we only do one thing – we make lives better. How? By creating insanely great experiences for customers — online, on the phone and through social media. From acquisition and sales to custom...

(view more)

AssisTT

AssisTT, serving in 20 cities and 25 different centers throughout Turkey with approximately 10 thousand employees, is a customer contact point. It also serves as a strategic companion to many public o...

(view more)

BPO PLUS WLL

BPO+, a collaborated entity of two distinctly varied professional corporations, is a provider of World-class Contact Center and BPO services, Telecom System Integration and IT services from the Gulf C...

(view more)