Executive Interview : Interview With Siala Uepa-Holmes From Debitsuccess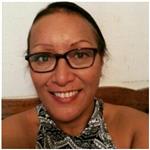 Add Contact
How often should a contact center leader be seen to visit with the front line professionals and sit/chat with them?
A contact center leader should visit the team daily. Ideally we should be sitting in an open plan environment where the open door policy is in action throughout one's shift. It gives staff the opportunity to stop by freely or make appointments for one-to-one chats. We should be up and out of our seat walking around the center talking to staff not only about work but about their personal concerns. This builds trust and alleviates any negativity that may build up. Leaders will be able to stamp on negativity as it arises and turn this around to a positive instantly rather than wait to hear it through the grapevine. Relationship building is important in this role because it has a direct link to productivity and improves GOS/KPIs. Staff feel engaged and heard when they see their leaders walking the talk.

What can contact centers do to help manage social interactions better?
We encourage weekly meetings for all eight of our teams and their team leaders. They can use the time to talk 'shop' or have morning tea and relax and talk about their families/pets etc. It gives the team time off the phones to relax and they see this as a bit of a reward for their hard work. All meetings are staggered throughout the week, so as not to interfere with the core business goals. Center Managers should attend these meetings every so often to show their support. We also have company social club for participants from different parts of the business to meet and socialize quarterly.

What is the best way to engage staff who work from home?
We have one home based staff member whom we stay in touch with daily through emails. This person is always in the loop with all the goings on in the centre, and comes in to meetings when required.


2018 Top Ranking Performers Present:

CONTACT CENTER & CUSTOMER ENGAGEMENT
BEST PRACTICES
BERLIN - ORLANDO - MACAO
FIND OUT MORE!
What should every contact center do when it comes to recognizing staff performance?
Every center should have an incentive program that recognizes all the different contributions to the team whether it's linked to the number of calls taken, emails answered, adherence to schedule, customer compliments, attendance levels. These should be recognized company wide and presented by senior managers. This shows engagement from all levels and assists with increase in productivity and longevity of service.
Who should be the person presenting internal awards to staff/recognizing achievements of the staff/center and why?
Internal awards should be presented by the centre manager because this shows engagement with staff. We do this monthly where incentive prizes for targets met under various categories mentioned above are handed out personally by myself to the agent with a thank you gift/note followed up by an email to the entire team.
What tip or piece of advice would you give to a contact center leader who is under pressure from the board to cut costs when you know it will affect customer service?
Gather the facts through case studies on the effects of high occupancy which will lead to burnout, absence and negativity, resulting in bad customer service and the loss of revenue as clients leaving the business to a competitor.
What is the best way to cut loose/let go an employee who is underperforming?
A three month performance management program re-worded as coaching support program to assist the agent in improving their performance. Link this to outcomes or consequences for good or bad outcomes.
How often should an agents/front line professionals performance be measured from a quality standpoint and how should this be done?
This should be measured daily through one to one contact with the agent for 10-30 minutes for processing and call quality assessment should ideally be done once a week. We currently do call quality once a month. Goal setting should be a priority for an agent, with follow-ups. This is a practise we run in our centre. We believe daily visits with agents has assisted our staff improve their quality of delivery and processing and picks up any gaps in knowledge which we fill.
What in your opinion is the best way to schedule staff for a contact center? and how should you allow them to select shifts or should they be set by you?
Shifts are set in our centre between 8.30am to 8pm. The day shifts are fixed and the night shifts which range from 10.30am to 8pm rotate every six months. For example an agent will work 10.30am to 7pm during the winter months (6) and then changes to 11.30am to 8pm for the summer months (6). The breaks are broken up as 2 x 30 minutes for each FTE which works for us.
Can you share a tip or two on how to improve agent/front line productivity?
Our Team Leaders are trained to constantly review their agents stats and to push them to their limits without compromising customer service delivery.
Can you share a tip or two on how to improve agent/front line Motivation?
I tell my staff there is no such thing as I can't, only I can and that I believe in them.
Can you share a tip or two on how to improve customer satisfaction?
Deal with the complaint today, not tomorrow or next week. Resolve it quick and efficiently.
Can you share a tip or two on how to set service levels for a contact center?
Set the goal higher than the SLA set by the company. Staff like to be challenged especially if you tell them you believe in them and you know they can do it.
Can you share a tip or two on how to improve reduce repeat calls in a contact center?
Have daily coaching sessions and incorporate that 'one call resolution.' Always have as part of the call questions 'Is there anything else I can help you with?'
What are the 2 or 3 mistakes managers often make when they recruit staff and how can they avoid these mistakes?
1. Forgetting to do the reference checks - ring the referees. I always ask about a potential staff members attendance record.
2. Make sure the candidate can navigate through complicated databases. Contact center experience is essential but not necessary.
Whats the best way to train staff on how to deal with a very very angry customer?
Have some recordings of staff who have dealt with this situation successfully and use this as a training tool.
How can you educate your board on what the contact center does?
Invite them in to sit in the contact centre for 30 minutes during a busy period.
You have a customer who complains on twitter and/or facebook - how do you deal with this?
Get on to it straight away. Sort the complaint out and respond.
---
About Debitsuccess:

Debitsuccess is part of the Transaction Services Group with businesses in Australia, New Zealand and the United Kingdom providing payment solutions for the subscription economy. As Australasia's largest and only full service payment provider, Debitsuccess offers an end to end outsourced solution for the management of recurring payments in industries such as Insurance, Education, Online Services, Health and Fitness, and Retail to name a few. Our Contact Centre offers full customer service and credit management processes associated with the management of the payment relationships for over 3000 businesses.






Published: Thursday, November 13, 2014

Printer friendly version
PREMIUM

Genesys
http://genesys.com

Genesys® powers 25 billion of the world's best customer experiences each year. Our success comes from connecting employee and customer conversations on any channel, every day. Over 10,000 companies in...

(view more)

AssisTT

AssisTT, serving in 20 cities and 25 different centers throughout Turkey with approximately 10 thousand employees, is a customer contact point. It also serves as a strategic companion to many public o...

(view more)

Intelenet Global Services

Intelenet Global Services is an Information Technology Enabled Services (ITES) provider delivering contact center and business process outsourcing (BPO) services to global clients. The company provide...

(view more)

Al Futtaim

Al-Futtaim Established in the 1930s as a trading business, Al-Futtaim is one of the most progressive regional business houses headquartered in Dubai, United Arab Emirates. Al-Futtaim operates th...

(view more)