Executive Interview : The Pulse of the Contact Center Industry - Interview With Sandy Morrison from Whirlpool Corporation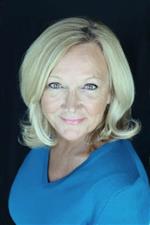 Add Contact
#ContactCenterWorld

Sandy Morrison with Whirlpool in the United States spends a lot of time with ContactCenterWorld.com to answer some great questions that people need to be asking. Her elaborate answers may provide you with some insight as to what her priorities are in the short term for Whirpool.
What is your number 1 priority for your center in the short term and why is it critical?
Teaching Lean to all levels of the organization. It is so important that every employee understands lean and the value of reducing effort for themselves and for our consumers.


In your opinion, what is more important to you when managing your center?
Culture is the foundation of success. In our organization we believe employee engagement is directly linked to customer engagement which drives loyalty and Net Promoter scores and indirectly reduces effort.


How have you adapted to meet changing channels like Twitter, Facebook, Live chat, etc. and what challenges has this posed in the way you have run your center in the past?
We have accepted all channel work as a method in which our consumers reach us. We simply treat each channel with the same approach, focus on people, process and technology.

Have the right people, with the best process, and the latest technology. Then the challenge is to build the trust with the customer and not manage the channel.

It is just another way for our consumers to connect with us, so we work on people, process and technology.


How do you structure your team to make sure the customer reaches the most appropriate employee to answer the question at hand?
By Brand, by product, and by need. We have a robust routing approach, however our employees are multi skilled and can handle the consumer's request thus reducing effort for the consumer.


In your opinion, what technology has had the greatest positive impact on your customer satisfaction results?
Multi Channel - Schedule Service on line - Self-service

We believe that giving the consumer options is a positive approach.


Away from reality for a moment - Assume you have unlimited budgets and could change 3 things in your center, what would you change and why?
1. I would send the entire call center leadership team to Contact Center World Conference
2. Daycare facility on site
3. Free Healthy food


What do you see as the 3 key 'hot topics' in the industry today and what are you doing as a center to address these?
1. Work from Home - We are employing over 300 people from home for flexible work arrangement
2.Retention - We build a robust culture so employees choose us as top employer
3.Cost - Every employee is trained in lean and as we reduce effort for ourselves and consumers we drive out waste
4. Technology - mobile strategy - social media - and connected strategies
we are rolling out a robust mobile strategy, along with a team, to handle all social media.


From a Human Resource 'HR' perspective, what initiatives do you rate as the most successful when it comes to retaining talent in your center?
The culture.


What are some of the common mistakes you see or hear others doing in this industry - mistakes etc. that we can all learn from?
Not seeing or viewing customer service as a strategy to win in the marketplace.


In your opinion, is the customer service you personally receive in your country getting better? Getting worse? Or staying the same compared to say a year ago?
Getting better...continuous improvement....we keep moving forward.
Leadership development and adult learning has enabled us to move forward.


Artificial agents - will they kill or support the contact center industry?
It depends on the transaction. They can forward or route for effort reduction...


Can you share 3 ways to have fun in your contact center?
1. We have a hamster....she is the team pet
2 ACE team...achieving culture excellence dedicated to enjoying our jobs through strategy work
3. Monthly performance challenges


What's the best way to schedule staff?
Offer flexibility, give options and reduce effort.


Gamification - how does it affect the contact center performance?
We started using this approach to teach standard work. We have team challenges. It is another method of adult learning.


How to reward your best staff - what do you do that makes them more loyal and perform better?
The culture, trust, and flexibility for their families...


Do you believe the future leaders of this industry are the people at the front line, or others coming in from other industry sectors or parts of the company and why?
A combination - a blend of all is the best.


Do you believe in the saying 'Happy Staff = Happy Customers' and why?
Yes - data supports the answer.


Outsourcing your contact center to a 3rd party - good or bad and why?
It depends - having a partner to help when needed is not a bad idea, however, it depends on the event and the strategy. We do not outsource, but we do have partners to help us with events that have a need. They are strategic partners.
---
About Whirlpool Corporation:


Whirlpool Corporation (NYSE: WHR) is a major appliance manufacturer, with approximately $21 billion in annual sales, 93,000 employees and 70 manufacturing and technology research centers in 2016. The company markets Whirlpool, KitchenAid, Maytag, Consul, Brastemp, Amana, Bauknecht, Jenn-Air, Indesit and other major brand names in nearly every country throughout the world.







Published: Wednesday, May 25, 2016

Printer friendly version
NOS

NOS is a telecommunications and entertainment group which offers fixed and mobile next generation solutions for Pay TV, internet, voice and data to all market segments - Residential, Personal, Corpora...

(view more)

PT Telekomunikasi Indonesia

Telkom Group is the only state-owned telecommunications enterprise as well as telecommunications and network service providers in Indonesia. Telkom Group serves millions of customers throughout Indone...

(view more)

Saudi Telecom

Saudi Telecom Group is a Saudi Arabia-based telecommunications company that offers landline, mobile and internet services.

Tower Bersama Group

PT Tower Bersama Infrastructure Tbk ("TBIG") is the holding company of the Tower Bersama Group. TBIG was established in 2004 and was listed on the Indonesia Stock Exchange on October 26, 2010. Towe...

(view more)