Executive Interview : Winning A Gold Medal For Turkcell Global Bilgi Means Great Things In Growing Customer Service Industry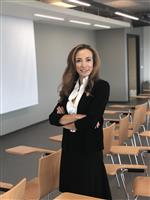 Add Contact
#ContactCenterWorld

Melda Sofuoglu of Turkcell Global Bilgi presented on behalf of her company and won a Gold Medal in the Best in Customer Service (Mega Outsourced) ContactCenterWorld.com spent some time with her to discuss the company's win and what it means not only for them but for the contact center industry in Turkey.

ContactCenterWorld.com: What was your reaction to being named Best in Customer Service (Mega Outsourced) for Europe, Middle-East & Africa?
Melda Sofuoglu: While designing and providing service we've placed the customer at the center of our business. Therefore, we've launched such a unique service which understands the customer and speaks their language. I'm proud of being the Best Customer Service Company and sharing all the very impressive experiences with my colleagues. Myself and our staff enjoy giving one of a kind service to our customers and we enjoyed winning this award as well. This is a clue of our team's success I think.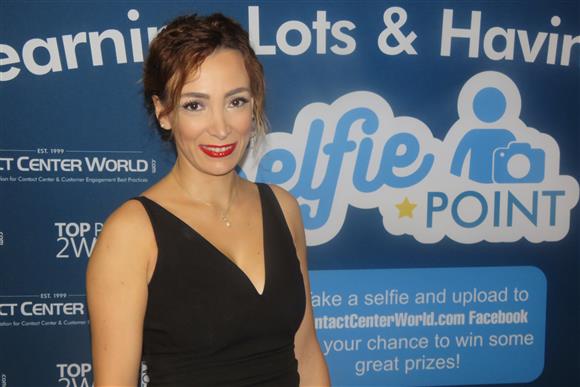 ContactCenterWorld.com: What was the reaction from your Turkcell Global Bilgi colleagues upon returning to your Contact Center?
Melda Sofuoglu: I was sending the Gala ceremony online via social media channels such as Instagram, Facebook, snapchat, periscope, etc. So I shared all the excitement and success online to my colleagues. We've participated in the ContactCenterWorld.com awards before with our Customer Service Model especially for youth. Our team, who gives service to the youth segment, had a party to celebrate our Gold medal despite the time difference between London and Turkey. Our team sent me the party and dancing videos around 2 am from the office :)





ContactCenterWorld.com: What was the reaction from your boss and can you share with us what they said to you?
Melda Sofuoglu: My boss is a very challenging and supportive person, so this makes me feel very comfortable. His reaction was "Melda, I'm not surprised at all. I was sure from the beginning until to the end. We give service to our customers with the spirit of a youthful soul. This spirit makes our service unique and one of a kind. By the way I'm sure you represented our company very well and the medal came to us."


ContactCenterWorld.com: Has winning this Top Ranking Performers Award changed your approach in any way?
Melda Sofuoglu: Being the first always makes us feel more responsible for our customers and staff. We are designing our service from a continuous improvement approach, we give the best service for them.


ContactCenterWorld.com: How did you celebrate your success upon winning the Best in Customer Service (Mega Outsourced) Award?
Melda Sofuoglu: We started to celebrate the award in real time despite the time difference. Our team celebrated at the office during the gala dinner and the time was around 01.30 am in Turkey Trabzon. After I took the award home, later that week, we organized a celebration dinner with our agents and had a wonderful night together.
I took the award and delivered it to our Customer Representatives who are the rightful owners. Not only to the Youth Customer Service Center but all of our locations to celebrate this success. Each of our teams know that they are integral. One piece doesn't survive without the other.


ContactCenterWorld.com: Are you or your company telling others of your achievement and what are they doing to help promote your win in E.M.E.A.?
Melda Sofuoglu: As an outsourced company at the Turkcell group, our achievement is promoted in all company groups. Also we gave some interviews with the local media about the award and how we won it.


ContactCenterWorld.com: How important was it for you to be seen competing for an industry award in your country of Turkey?
Melda Sofuoglu: I'm proud of representing the company and my country at an international stage. That's priceless for me.


ContactCenterWorld.com: Do you think being named a winner might have an impact on others with similar roles in Turkey?
Melda Sofuoglu: I think being a presenter and also a Gold medal winner definitely impacts others in Turkey. People wonder about our customer service and experience model. We are one of the important role models for Customer Service providers in Turkey.


ContactCenterWorld.com: Plenty of ideas were shared during the conference, how have you been able to take some of these Best Practices and introduced them into your Contact Center?
Melda Sofuoglu: I shared the Best Practices with my colleagues and we are inspired by some of the ideas and want to put them in place in our contact center. We are working on them.


ContactCenterWorld.com: Outside of your own category of Best in Customer Service (Mega Outsourced), what was another category that captured your interest and why?
Melda Sofuoglu: Social media is a trending service channel, so the Best Social Media category really impressed me.


ContactCenterWorld.com: How would you describe your journey to this point to someone who is considering entering the Top Ranking Performers Awards for next year?
Melda Sofuoglu: First of all, put soul at the heart of your service. Put a strategy in place and determine the outputs and winnings when you give this service. The outputs should be crystal clear for the customer.


ContactCenterWorld.com: How are you preparing for the World Championships
Melda Sofuoglu: I'm ready to go :) Nowadays we are focusing on the TopPlace2Work.com survey.


ContactCenterWorld.com: Besides the award, what has been the best part of your experience with ContactCenterWorld.com so far?
Melda Sofuoglu: Having fun with colleagues and creating unforgettable memories and celebrating the success together is the best part.


ContactCenterWorld.com: What can you tell us about the Contact Center industry from your perspective that others who are not familiar with Turkey might find interesting?
Melda Sofuoglu: Call centers in Turkey are developing significantly. The market size is more than 1.8 billion TL (Turkish Lira). Turkey is known by its young population with the average age in the sector being between 24 and 26. More than 60% are women. Contact Centers are one of the key elements of the economy. In the last few years, companies took contact service business a step further and started to focus on customer experience which has become part of the marketing with satisfaction policies.

#ContactCenterWorld

(First published Oct 2016)
---
About Melda Sofuoglu:
Melda Sofuoglu is a Channel Experience and Operation Development Manager for Turkcell Global Bilgi in Turkey. She presented and won a Gold medal for her company at the Top Ranking Performers Awards at the Regional level in London 2016.
About Turkcell Global Bilgi:


Turkcell Global Bilgi was established as a Turkcell Group company in 1999. It provides services from a total of 18 locations, 14 in Turkey, 4 in Ukraine with over 12.000 employees with a seat capacity of 8.000. In addition to Turkcell Global Bilgi's experience in the telecom industry, the company provides services in finance, energy, public sector and retail industries and for a wide customer portfolio. With customer experience focused industrial solutions, the company creates value in the fields of customer services, customer acquisition, telesales, technical support, customers retention and loyalty, collections, customer information management and analysis. Turkcell Global Bilgi manages customer experience via various channels such as Face to Face (F2F), Telephone, Audio, Automated Response Systems (IVR & IVVR), Web chat, E-mail, SMS, Web, new generation customer experience platform BiP and Social Media.






Published: Friday, August 11, 2017

Printer friendly version
Alonet Bilgi Teknolojileri

Alonet Bilgi The Company was established in 2012 in Istanbul. We are a Customer Experience Center of Turkey, operating with 900 employees and a capacity of 2.000 seats. In 9 main industries including...

(view more)

Atento

Atento is one of the largest employers in Brazil, recognized in the country and the world as one of the Best Workplaces by the Great Place to Work Institute. The company has operations in six major Br...

(view more)

Alorica

At Alorica, we only do one thing – we make lives better. How? By creating insanely great experiences for customers — online, on the phone and through social media. From acquisition and sales to custom...

(view more)

AssisTT

AssisTT, serving in 20 cities and 25 different centers throughout Turkey with approximately 10 thousand employees, is a customer contact point. It also serves as a strategic companion to many public o...

(view more)