News : if Minimum Wage Rises, Business Owner Will Move Office out of Baltimore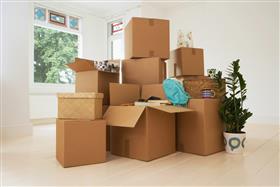 #contactcenterworld

Baltimore, MD, USA, Aug 12, 2016 -- One Baltimore business owner says he will have to move his 150-person office out of the city if a hotly debated bill to raise the minimum wage to $15 per hour is approved.

CMD Outsourcing Solutions Inc.'s customer service call center, which serves higher education institutions nationwide, has been in Baltimore City for 17 years. The company's current office is along East Pratt Street near the Inner Harbor. But as the City Council gets ready to vote Monday on a bill to raise the minimum wage by 2022, CMD CEO Russ Causey said the effects of the legislation could force him to move his business.
Russ Causey is the CeO of CMD Outsourcing Solutions. Causey says he will not renew his lease at 729 Pratt Street if the City Council approves the $15 minimum wage bill.

"I love the city. That's why I started my business here," he said. "This [bill] would move our rates up to a level that we would have no choice but to leave."

This contrasts with the views of some local business owners who have said it doesn't make sense to leave the city because even with increased costs, the location provides access to the highest concentration of potential customers and potential income.





But Causey's company is in a unique position. As a small company with national competitors, he said it is not possible for him to increase his service rates. The increased costs for his business would go up 20 percent if Baltimore City decided to make this leap alone.

"What we're really talking about is Baltimore City becoming an island," Causey said. "It's not an island that's strong enough and it's an island I won't live on anymore if this happens."

Causey said his lease for his 11,000-square-foot location on Pratt Street is up next November and he has hired a commercial real estate broker to help him look for space to expand. He said the result of Monday's vote will definitely impact whether that space will be within the city limits or not.

Donald C. Fry, CEO of the Greater Baltimore Committee, is worried about the "island effect" as well. He said Baltimore would be put at a competitive disadvantage with surrounding jurisdictions and it will ultimately cost businesses a lot of money and maybe their jobs. This week, Fry called on business owners to call City Council members and urge them to vote against the bill, which Causey said he has already been doing.

The minimum wage bill, sponsored by Councilwoman Mary Pat Clarke, will be put to a final vote at City Hall Monday. It needs eight votes in favor to pass.

Clarke said the bill is intended to help those who are struggling to make a decent living in Baltimore become more self-sufficient and equipped to "control their own destinies."

But Causey said, especially in his company's case, it could end up having the opposite effect.

Some 135 of CMD's employees are paid hourly at an average rate of $13.50, Causey said. About 80 percent of the workforce are city residents. They receive extensive training to learn the financial aid industry of higher education.

"A lot of the people we hire are often coming to us with not much of a skill set...and most leave two-to-three years later with much better skills, much more prepared to actually have a career," Causey said. "If we are forced to move out of the city, we would not be able to help these residents like we do now. It would be the exact opposite of what the City Council is hoping would happen."

#contactcenterworld

Posted by Veronica Silva Cusi, news correspondent
Source: http://www.bizjournals.com
---
Published: Monday, August 15, 2016

Printer friendly version