News : ContactCenterWorld Expands Services Support Across the Entire Enterprise!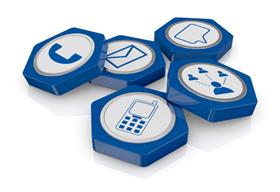 ContactCenterWorld Expands Services Support Across the Entire Enterprise!
ContactCenterWorld.com has evolved. In response to demands from members to broaden the services beyond the contact center, we have added and will continue to add, support services to all areas of the enterprise and in recognition of this will be known as the Global Association for Contact Center and Customer Engagement Best Practices
The evolution builds on 15 amazing years as one of the leading brands in the contact center world and adds support across the entire enterprise helping those in all areas of customer engagement whilst supporting the critical functions of the contact center.
So now, membership allows those involved in any aspect – from contact center, back office support, sales, marketing, branch/retail channels and finance to learn best practices and network with like-minded professionals around the globe.
Commenting on the change, Raj Wadhwani, President of ContactCenterWorld added "We asked our members what they wanted and what was the most appropriate branding. It's not just about service or experience, the industry is moving towards engagement - whether it be customer or employee - as companies recognise that at all levels and across all functions there needs to be more. Everyone needs to be engaged. We found that many members are looking beyond customer experience and see that as a stepping stone – they all want to provide good experience but the next step is engagement so that's where we help!
In preparation for this evolution, ContactCenterWorld.com has enhanced many of its tools like TopPlace2Work.com – the employee engagement measurement tool to incorporate multi-departmental surveys taking employee engagement measurement to all areas and levels of the enterprise. Those who run world-class centers already know the saying 'Happy Staff = Happy Customers" and TopPlace2Work.com goes a long way at helping enterprises of all sizes measure this engagement!
This year a range of new awards will be announced by ContactCenterWorld.com as part of their 10th annual Global Awards program (due for launch summer 2014) and more client facing categories will be added to an already impressive list of business functions. ContactCenterWorld has already added sales awards and marketing awards to its impressive list of global awards and these were in place for the 2014 awards which are on now.
Wadhwani added "we have seen some much evolution within this industry, it's truly a place where no 2 days are ever the same! The boundaries have blurred and when I visit my bank, call them, access my account online I want to be an engaged customer – I want them to know me at every touch point and for them to value me for my business. I don't want all channels to be isolated, I want them integrated into one. That said, we still have a long way to go as many companies run many parts of their business as separate functions and this often leads to frustration and customer dis-engagement!. Also employees need to be engaged with the enterprise so tools like TopPlace2Work.com are essential. It makes so much sense to us and our members that ContactCenterWorld.com support all those involved in customer and employee engagement across the enterprise!"
ContactCenterWorld.com is 15 years old this year and has a solid reputation in the industry for best practices and networking. It's award programs are unique and regarded as probably the most prestigious in the industry. It's industry leading best practice conferences are revolutionary and highly regarded. For more information visit ContactCenterWorld.com
---
About Raj Wadhwani:
After leaving Kings College in London with a degree in Physics, Raj Wadhwani, President of ContactCenterWorld.com, spent his early years in a sales & marketing role with market leaders such as Unilever & Lafarge. In 1996 he set up his own call center consultancy & training company. Over the next 3 years his company won awards for customer care, he trained hundreds of managers from major corporations on how to manage their call centers and advised corporations on strategy & performance management. In 1999 he set up CallCenterWorld.com and changed the name to ContactCenterWorld.com in 2001
About ContactCenterWorld.com:

ContactCenterWorld.com – is the website for the Global Association for Contact Center and Customer Engagement Best Practices. The association has a truly global footprint and supports 170,000 members from enterprises large and small with ideas, information and support tools including best practice awards, conferences and certification. Join today, FREE personal membership available at this link https://www.contactcenterworld.com/register.aspx and start networking and learning best practices. Contact Center World. (www.ContactCenterWorld.com), The Global Association for Contact Center & Customer Engagement Best Practices.






Published: Tuesday, April 8, 2014

Printer friendly version