News : DoD Safe Helpline Offers Specialized Support to Sexual Assault Victims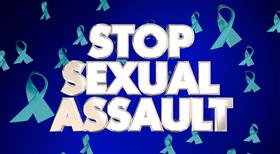 #contactcenterworld

Washington, DC, USA, July 15, 2016 -- At first glance, the wall of multicolored adhesive notes could be routine reminders or phone messages common in a busy work center in this high-rise office space here.

But this is no typical workplace, and the notes are anything but ordinary.

Scrawled on the notes are simple yet profound messages of thanks for hope, support and help with facing one of the most underreported crimes in the United States and a challenge within the U.S. armed forces: sexual assault.

Staff at the Department of Defense Safe Helpline recently spoke with DoD News to discuss how they provide 24/7 anonymous, live, one-on-one crisis intervention, support, information and resources to members of the DoD community who have been affected by sexual assault.




Confidential Crisis Intervention

Launched in February 2011, the Safe Helpline serves as DoD's sole sexual assault hotline and is operated by the DoD Sexual Assault Prevention and Response Office, or SAPRO, through a contract with the Rape, Abuse, and Incest National Network, known as RAINN, the nation's largest anti-sexual violence organization.

Scott Berkowitz, RAINN president, said the Safe Helpline was created to support and complement existing services provided by DoD's sexual assault prevention and response programs. The Safe Helpline provides live, confidential, and worldwide telephone, text, and online intervention and referral services specifically tailored to the military community and designed to help build confidence in the reporting process.

Since 2011, more than 60,000 survivors, family members, colleagues and others have reached out to Safe Helpline for support, and in more than 1 million instances, people have accessed information and resources through the Safe Helpline website.

From its inception, RAINN has joined forces with DoD SAPRO, the military services, the National Guard Bureau, the Coast Guard, and the Labor and Veterans Affairs departments to guide the continued development of Safe Helpline services. In addition to the telephone helpline, the online helpline and "Info by Text," Safe Helpline services also include transitioning service member support, an enhanced website featuring a refined sexual assault resource search tool, a self-care mobile app and an online secure group chat service called the Safe HelpRoom.

"It's a hard thing when you first disclose a sexual assault, [and] creating this space so that members of the DoD community can do that really enables them to get the help that they need," Berkowitz said.

The initial disclosure has a critical impact on a survivor's path to healing, he said. "Having a place where there are trained, compassionate people who can provide a positive first response can make all the difference," he added. "Sometimes they don't even have the words to describe what has happened to them and they need a safe environment to talk that through."

This can be especially true for male survivors, as stereotypes and stigmas can make reporting even more difficult.

"There's a sense of shame, self-blame and fear of being judged when talking about a sexual assault, and all of those are amplified in cases with male survivors," said Denise Usher, a Safe Helpline shift manager. "We know the reality of sexual assault is that the scenarios in which they're perpetrated can vary. Sexual assault is about consent, and has nothing to do with somebody's masculinity. Perpetrators are just very adept at figuring out how to commit assaults."

Liz Blanc, DoD SAPRO victim assistance program analyst and Safe Helpline operations manager, described the Safe Helpline as a "vital, victim-centered" resource.

"A user can be assured that the individual on the other end of the line has [his or her] sole interest in mind," Blanc said. "There is no such thing as a typical call or chat, because every caller, every situation, is different. The Safe Helpline staff is trained to build the trust and rapport needed to get every individual user the help he or she needs."

Irene Jacobs, a Safe Helpline staffer, said safety and reliability are what can make the ultimate difference to a caller.

"Knowing that I am often the first person that [a survivor] discloses the incident to gives me a great sense of duty to connect them to the best resources possible," Jacobs said. "Using the crisis intervention skills and best practices I learned in training, I am able to help them understand their options in terms of reporting and the next steps they want to take. For example, if a survivor feels ready, Safe Helpline staff can connect them to a local sexual assault response coordinator or [sexual assault prevention and response] victim advocate to make a report and access follow-on care and services."

The Safe Helpline aims to continually improve its services to meet the needs of sexual assault survivors, and the staff takes great care to ensure day-to-day quality assurance with every call and online chat.

"Because we are anonymous and confidential, we do not record or maintain transcripts of any of our calls or chats," Usher said. "Therefore, in order to provide quality control and quality assurance, we do real-time supervision. This ensures that anyone using the Safe Helpline is getting all the right resources and support."

Sometimes ensuring users get the right resources means having to create their own, as in the case of the DoD Safe Helpline self-care mobile app. The Safe Helpline staff observed that users sought a way to deal with sexual assault-related insomnia, anxiety, flashbacks and other challenges while on the go.

"While there were prevention and safety apps, there were none that existed specifically tailored for military sexual assault survivors to help them connect to resources and manage the short- and long-term effects of sexual assault," Berkowitz said. "So we saw that as a gap in meeting the needs of victims." In response, the DoD Safe Helpline self-care mobile app was introduced in 2012 allowing users to create personalized self-care plans and access exercises from their mobile phones. The app features informative resources for active duty, National Guard, reserve, Coast Guard and transitioning service members, and shares information about the effects of sexual assault, prevention, and recovery.

Another resource that survivors often requested was a way to connect with others who had also experienced sexual assault.

"The research has always shown that connecting to other survivors is an incredibly powerful aid in the recovery process," Berkowitz explained. Still, he acknowledged that when doing preliminary research about existing chat rooms and online forums, he and the Safe Helpline team discovered survivors would often turn to unmoderated chat rooms and online forums that couldn't meet their needs. "There were a lot of chat rooms and other types of public message boards where we saw survivors putting themselves out there and being exposed to negative comments and bad information," he said.

The Safe HelpRoom began 2013 as an online chatroom where survivors of sexual assault in the military can connect with and support one another in a moderated, secure environment. Like the telephone hotline, online helpline and Info by Text services, the Safe HelpRoom is also available 24/7.

"Some people come to the Safe Helpline just minutes after they are assaulted, but some come years later," Berkowitz said. "We want to be a place where people are always comfortable reaching out; we want to make sure that the help we offer is what they're looking for and that it supports their recovery. This means continuing to innovate and develop new resources that support the needs of survivors."

While the collaboration between DoD SAPRO, RAINN, and the military services has yielded significant improvements in care for military members, Blanc and Berkowitz said they hope the need for the effort will one day subside.

"DoD has taken great strides to address the problem of sexual assault. I'm optimistic that those will continue and that over time we will be able to reduce the number of sexual assaults," Berkowitz said. "Until that point, we are working hard to make the Safe Helpline a source of confidential, anonymous help – a resource that people trust."

Members of the DoD community who have been affected by sexual assault can access 24/7, secure, confidential, anonymous support through the DoD Safe Helpline

#contactcenterworld

Posted by Veronica Silva Cusi, news correspondent
Source: http://www.defense.gov
---
Published: Tuesday, July 19, 2016

Printer friendly version