News : Domestic Abuse Helpline Open Over Christmas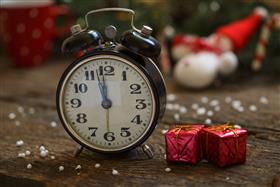 #contactcenterworld
Staffordshire, UK, Dec 24, 2015 -- Victims of domestic abuse and other crimes can access support over Christmas.

Citizens Advice Staffordshire South West will provide free and confidential support throughout the Christmas period.

The branch is one of the delivery centres of the Staffordshire Victim Gateway service and will be providing a telephone service every day over Christmas – including Christmas Day, Boxing Day, New Year's Eve and New Year's Day.

Staffordshire Victim Gateway is a free and confidential service offering information, advice and support to victims of crime. The crime does not need to have been reported to the police first – anyone can refer themselves to the service if they need help. The service is commissioned by the Staffordshire Police and Crime Commissioner.

Anyone can self-refer themselves to the Staffordshire Victim Gateway service over Christmas by calling 03300 881339. (Calls to numbers starting 03 are the same as a local call from a landline and mobile).

Opening times for Staffordshire Victim Gateway support over the phone are as follows:

Christmas Eve 0930 – 1430

Christmas Day 1000 – 1300

Boxing Day 1000 – 1300

27th and 28th 1000 – 1300

29th and 30th 0930 – 1930

New Year's Eve 0930 – 1630

New Year's Day 1000 – 1300

2nd Jan onwards normal opening hours

Her Majesty's Inspectorate of Constabulary (HMIC) has revealed that cases of domestic abuse in England and Wales have risen by 31 per cent between 2013 and 2015.

The figure comes just days after research from the national charity Citizens Advice suggests that only two in five people are aware that domestic abuse can have a financial side.

Sue Nicholls, Chief Executive at Citizens Advice Staffordshire South West, said: "Financial abuse traps its victims in a day to day reality of control and fear. Abusers may rack up huge debts in the name of their victim or ensure they alone can spend their victim's income."

Last year, one in every 15 women and one in every 33 men experienced domestic abuse at the hands of their partner or former partner, according to research by Citizens Advice.

What is domestic abuse?

There are several different types of domestic abuse: psychological, physical, sexual, financial and emotional. The Government's definition of domestic violence covers controlling, coercive or threatening behaviour, violence or abuse 'between people aged 16 or over who are or have been intimate partners or family members, regardless of gender or sexuality'.

Domestic violence is most commonly experienced by women and carried out by men, but also happens in same sex relationships. Men can also experience domestic violence.


Signs of domestic abuse to look out for in a friend/family member

1. Have they changed their behaviour or are they discouraged from doing things that they used to? Are they seeing less of friends and family, or have they stopped going to college or work?

2. Have you noticed that your friend or family member seems fearful or worried about their partner's reaction? Perhaps they have asked you not to tell their partner about something they did or somewhere they went. Being frightened, about a relationship with a partner can be a key sign of domestic abuse.

3. Are they checked up on a lot? Is their partner always texting or phoning them? Perhaps they seem to need to check in with their partner about what they're doing or have mentioned that their partner checks their phone or online communication, or turns up unexpectedly.

4. Does their partner get jealous? Do they get accused of flirting or being unfaithful? Do they worry about spending time or being photographed with friends because of their partner's reaction?

5. Has their self-esteem dropped? Do they blame themselves for things more than they used to or seem to be lacking in confidence? Have you seen them being mocked, judged or put down by their partner?

6. Have you noticed that they have little or no control over finances in the household? Do they have to explain everything they spend? Are they worrying about spending too much? Or maybe they can't always get their money, or their partner spends most of the household income or has taken out credit and built up debts.

7. Have they or their children shown any signs of being physically harmed? Or have they said that they were threatened with physical harm? Perhaps they have physical signs such as bruises, or seem to cover themselves up more in an effort to hide bruising.

8. Have they mentioned that they have been pressured into sexual activities they feel uncomfortable with? Perhaps they feel like they have to do things they aren't happy about in order to keep their partner happy or prevent an argument. Or maybe their partner has been posting or disseminating intimate pictures without consent.

Sue Nicholls said: "Nationally, the Citizens Advice service helps thousands of victims of domestic abuse every year. We know how damaging it can be when an abusive partner controls someone's movements or day to day spending.

"Friends and family are often the first to suspect if someone is in an abusive relationship, so it's important more people know how to recognise abuse and feel able to suggest specialist help to victims as early as possible."

In September 2015, Citizens Advice launched a national campaign titled 'Talk About Abuse'. The campaign aims to encourage people to look for signs of domestic abuse among their friends and family, to talk about it, listen and support and suggest further help.

#contactcenterworld

Posted by Veronica Silva Cusi, news correspondent
Source: http://www.staffordshirenewsletter.co.uk/
---
Published: Monday, December 28, 2015

Printer friendly version