News : Pune's State of Mind: 104 Helpline Flooded with Calls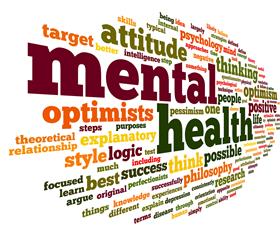 #contactcenterworld
Pune, India, Jan 2, 2015 -- From the time the 104 mental health helpline has been launched in February by the public health department under the District Mental Health Programme in Maharashtra, the helpline has received 7,681 calls so far.

Of these 7,681 calls, the highest number of calls — 649 — have been from Pune. Out of 649 calls, 349 are related to depression, anxiety, stress, sleep disorders, schizophrenia and relationship problems. Others are related to — substance and non-substance abuse (70), sexual and reproductive health (56); adolescence issues (48); women issues (52); career-related (16); suicidal tendencies (12), and so on. The helpline toll-free number 104 works across the state throughout the week from 9 am to 9 pm.

According to the city-based psychiatrist, Dr S Deshmukh, the prevalence of psychiatric illnesses is more or less same in all the big cities. Commenting on the number of calls received by the helpline from Pune, he feels that it's a positive sign that more and more Puneites are seeking help for their mental problems. "It shows there is more awareness among Puneites which is due to a high literacy rate. It signifies that people are open to discussing their problems. Unfortunately, people in general, perceive 'seeking psychiatric help' as a social stigma," he says.

Niraja Banker, who manages the helpline that is situated in Pune, says, "Roughly, most of the calls are made by people belonging to the age group 20 to 40 years. We have observed that the calls made for substance abuse are not necessarily by those who suffer from it; most of the time it is their relatives or friends who call to seek help. If we feel that the problem is serious and consulting a de-addiction centre will help them, we advise accordingly." When it comes to women-related issues, Banker says, only those call who do not have any support system at home.


Deshmukh sees a pattern in the kind of problems being reported by the helpline. "The problems faced by metro citizens are different. People from cities like Pune deal with work pressure, competitiveness, high expectations, no social contact and so on. Problems such as substance abuse, depression and suicidal tendencies are due to change in social behavior and the trend of nuclear families," he says, adding that 50 per cent of his OPD patients come to him for such lifestyle-related
problems.

Dr Jaydeep Patil, another Pune-based psychiatirist, feels that the teenagers and young adults in the city are getting exposed to various things. Substance abuse, he says, begins with experiment but later, leads to addiction. Easy availability of substance, he says, is another reason for substance abuse. "Besides this, due to exposure to television and social media, many teenagers and young adults have misconceptions about sexual issues for which they seek help." The awareness about the 104 helpline has increased significantly over the past 10 months, says Banker. "Other than publicising through media, we are also propagating the helpline through our health workers, who have been briefed about it. Every time they are on field in rural areas, they educate people about the helpline, how one can approach it and the kind of problems they can discuss," she says.

#contactcenterworld

Posted by Veronica Silva Cusi, news correspondent
Source: http://indianexpress.com
---
Published: Monday, January 4, 2016

Printer friendly version