News : Teleperformance Buys LanguageLine for Global CX Management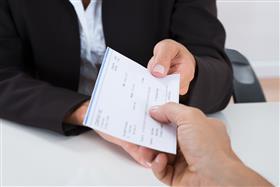 #contactcenterworld, @CSA_Research
On August 22, Teleperformance, a French-based call-center company that specializes in high-end business support systems for customer experience management, announced plans to spend US$1.5 billion to acquire LanguageLine Solutions (#4 on our 2016 global list of 100 largest LSPs, and #1 among interpreting-centric LSPs, with $US388 million in revenue in 2015). This sale is the largest yet in the language industry sector and will surely raise its profile among financial analysts.
LanguageLine's current owners, the private equity group ABRY Partners, along with various minority stakeholders, had been trying to sell the company for some time, so the sale was no surprise, but the buyer was: Teleperformance is not a company in the language services sector and its name was no doubt unfamiliar to many. Although perhaps not the proverbial billion-dollar unicorn – LanguageLine is an established business with a strong track record rather than a start-up with interesting new technology – it is the sort of major sale that we seldom see.
---
Sponsor message - content continues below this message
Employee Engagement Awards NOW OPEN!
Enter your center,and compete for this prestigious award to attract new staff and show investors and customers you are #1 in your nation!!

---
Content continues ….
Why did Teleperformance, which had €3.4 billion in revenue in 2015, decide to make such a major purchase? According to company leadership, the following factors made it an attractive opportunity. LanguageLine:
1. Offers solid earnings. It has excellent margins and a stable pool of clients with little dependency on any single one of them. This made it financially attractive as a steady earner with low risk, one that they anticipate will bring in US$400–450 million/year with good margins. It had a demonstrated growth trajectory of nearly 10% per annum following a management change in 2012, which easily puts it on track to meet these expectations. The earning potential is important because Teleperformance is debt financing the sale, but believes that they can largely pay it down within four years. It anticipates that the move will add 10% earnings to its share price in 2016.

2. Has high expansion potential. Today 94% of LanguageLine's revenue comes from the U.S. Daniel Julien, Teleperformance's chairman, sees the U.S. as having a very customer-centric attitude towards language that sets it apart as a particularly good market for interpreting services. However, he anticipates surging demand elsewhere stemming from changing social expectations for language services, the migrant crisis in Europe, and booming tourism and business in Asia (particularly in China).

3. Has the technology and logistics down. It brings a network and technology capabilities to the table that no competitor can challenge. In a call with analysts, Julien repeatedly emphasized LanguageLine's ERP system as a market differentiator. It enables the company to match demand to talent more efficiently than anyone else and means that they can respond to market changes more effectively than other companies can. He also pointed to the disorganized and immature state of the over-the-phone interpreting (OPI) market outside the U.S. as an opportunity: LanguageLine will be able to bring its scale and methods to those markets and create new market share.

4. Brings new clients to the table. Almost half of LanguageLine's revenue comes from the medical sector, an area in which Teleperformance has a strong presence, but the companies' client bases cover different pieces of the industry. The merger gives each one access to the client base of the other.

In addition to what Teleperformance management said, we see the following factors:
1. LanguageLine completes the customer experience (CX) puzzle. At CSA Research, we have written for years about the need for omni-channel CX management that covers all languages. With this acquisition, Teleperformance has all the pieces it needs to manage CX for its clients across languages.

2. Teleperformance gains control and consolidates its global presence. It will have access to improved language support so it can manage more of the process for its call centers and other outsourced customer care applications. The company's marketing already emphasized its ability to manage the process around the world: It has operations in 65 countries and a web presence that targets 47 countries explicitly and covers seven European languages as well as Turkish. However, without access to linguistic talent, it was limited in its ability for its call centers to handle incoming calls in languages they do not expect, such as a Chinese speaker who contacts a Czech call center.

3. Teleperformance will be able to upsell its services. The ability to offer comprehensive packages will enable it to extend into new, related areas as its customers come to see the company as a more diverse provider in this area.
At present Teleperformance does not intend to integrate LanguageLine directly into its operations, but will run it as an independent business unit under its current management. From the perspective of LanguageLine's current customers, little will change. Teleperformance management emphasized that its decision to buy the company was based on an examination of LanguageLine's fundamentals and that it makes sense to keep it as is. However, Teleperformance's marketing emphasizes its own global reach in the call-center market and company officials are surely considering ways to use LanguageLine to provide service to clients' customers in multiple languages in a way Teleperformance could not do on its own. The purchase of LanguageLine allows it to address a strategic need in its services without the difficulty of building up a service from scratch that would surely be inferior.
Teleperformance comes from a sector where the acquisition of an in-house interpreting capacity makes a lot of sense. LanguageLine allows it to consolidate and build its presence in the outsourced customer support and call center market, so the purchase provides it with a way to build its fundamentals and support its core mission. Few outside industries have such a match, so we do not expect that this will kick off a new wave of high-dollar purchases of generalist localization companies by outside companies.
So far most of the M&A fever in the industry has either been internal or involved private equity groups looking for a return from industry players. However, major content-focused enterprises such as Adobe Systems might see the LanguageLine sale as a model for ways they could add translation to their service portfolios for their customers. As a result, we may see increased attention from "outside" sectors that find a model in this sale, even if the dynamics of most industries are quite different.
---
About CSA Research:


Common Sense Advisory is an independent Massachusetts-based market research company. We help companies profitably grow their international businesses and gain access to new markets and new customers. Our focus is on assisting our clients to operationalize, benchmark, optimize, and innovate industry best practices in translation, localization, interpreting, globalization, and internationalization.




Published: Monday, August 29, 2016

Printer friendly version