News : VXI Global Solutions Takes Closer Look at Local Labour Force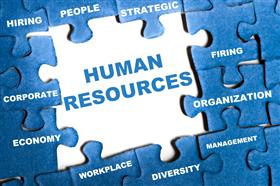 #contactcenterworld, @vxiglobal
Thunder Bay, Ontario, Canada, Jan 29, 2016 -- Chris Spencer wants to make at least 300 new friends in Thunder Bay this weekend.

The vice-president of sales for VXI Global Solutions, Spencer's company is in the final stages of choosing a site for a new customer service centre, its first in Canada.

First he wants to be sure there are enough qualified workers to staff the facility, which eventually could see as many as 800 employed – with a capacity to expand beyond that by up to 400 people.

His first impressions on Friday, the first day of a scheduled two-day job fair, are positive, Spencer said.

"It tells me there's pent-up demand in the labour force and it tells me that people are very open to these kinds of positions and they have had positive experiences in the industry, which is great for us," Spencer said.

"It tells me there is a skilled, trained labour force that's readily available, which absolutely key to our clients and our executive team."
And it's poised to grow, he added.

"My analysis of the area tells me the community could support between 1,000 and 1,200 contact centre agents. I don't know if we would grow that big, but our typical footprint is larger than 300, for sure," Spencer said.

Should Thunder Bay ultimately be chosen, the Victoriaville Mall site would be the company's first venture onto Canadian soil.

Spencer faced plenty of questions from anxious would-be employees at a meet-and-greet session, including queries on wage-range, job hours and the type of calls expected. While most calls would be inbound sales and technical sales, employees should expect to communicate with customers on a variety of platforms, including SMS and online chat sessions.

Positions available ranged from customer service to IT and management.

"The positions would be fair-wage positions," he told a crowd of about 50 who showed up for the initial session.

"We haven't talked to our clients, but we think they'll be in the $12.50 to $13-an-hour range."

Al Sebastian was one of the dozens lined up looking to drop off a resume and take part in a short interview process.

He was one of 131 people who lost their call-centre jobs last June when HGS pulled out of Victoriaville, citing a lack of qualified employees in the city.


However, he's confident it can work under the VXI brand.

"Frankly I think it's absolutely outstanding. It would be a real boon to the economy and there are a number of absolutely terrific people that have worked in call centres before that have been put out of work. If they bring a call centre in, I can absolutely guarantee you it will be the best call centre they've got," Sebastian said.

Richard Pohler, a senior development officer with the Thunder Bay Community Economic Development Commission, said the impact could be in the millions of dollars annually.

"It would inject a lot of U.S. capital into the city in terms of lease payments for the facility, but more importantly the wages that would be paid to the workers," Pohler said.

Spencer added the company likes being the only call centre in a market, as it allows them to retain employees longer and to choose the best available candidates in the sector.

#contactcenterworld, @vxiglobal

Posted by Veronica Silva Cusi, news correspondent
Source: http://www.tbnewswatch.com/
---
About VXI Global Solutions:


VXI supports multiple types of interactions across multiple channels. Our experience includes product/services inquiries and lead generation, customer care, sales, retention, as well as technical support of hardware/software and other products. In addition we perform application processing, data entry, research & adjustments, early stage collections, fulfillment, and post call surveys. We can assist clients via voice, IVR, chat, email, and text. Specifically our services include the following Business Process Outsourcing • Customer Care • Inbound/ Outbound Sales • Technical Support • Multi-Channel Solutions • Retention and Loyalty Programs • Back office Support Information Technology Outsourcing: • Application Maintenance and Testing • Global Release and Localization • Quality Assurance and Testing • Software Development • Research & Development Operations • Systems Management • Database Analysis • Technical Support • Database Management • Infrastructure Management • Digital Care Services • Software Development • QA / Functional Testing - Interoperability • Globalization






Published: Monday, February 1, 2016

Printer friendly version