Company Support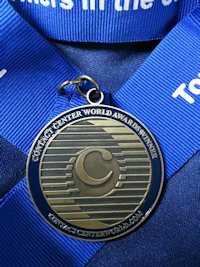 Congratulations to all the companies mentioned below. They are amongst the World's best and are competing and sharing best practices at our 2015 Best in the World conference in Las Vegas 2-5th November.
The conference is where these companies will share their award winning best practices and the audience will vote on who will walk away with the World title in over 34 awards! Find out more about the awards for 2016 which are open now at this link https://www.contactcenterworld.com/worldawards/
How to support companies
We want you, our members to support the companies and/or countries by leaving some comments for the entrants! Simply select the companies you want to support and complete a short form to leave your comments for them to read. And, as a bonus, we will offer 2 lucky supporters a $100 gift card from Amex via a prize draw. All support comments must be received by 2nd November 2015 to enter this program.


If you want to come along and support any of the companies or just come along to hear 100's of best practices for contact centers, we still have some tickets available for this great event (https://www.contactcenterworld.com/conferences/?confarea=GLOBAL)
---
Quick Links
Local Contacts
Looking to speak with locals who have gone through these awards? Click on your country flag for contacts we can put you in touch with!
You must be a member and logged-in, in order to communicate with these contacts.
Video Testimonials

December 3, 2018 5:00 AM