How to submit an award winning entry.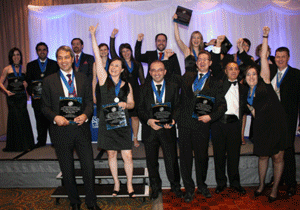 Congratulations - making the decision to enter is a good one. So now you want to know how to win - right? Well the bad news is there is no secret formula that guarantees success, however the good news is that there are certain things you can do that will make it easier to get past the first phase of judging. We will cover those in just a moment.
Regarding the process, it's a sophisticated program that is easy to follow. We will ask you lots of questions - some free format text based, others may be yes/no selections or tick boxes. Do not include your company name or personal names in any of your entry form EXCEPT where we ask for this - these are removed and its better if you submit your entry in the right format to avoid any editing. Also do not make any claims that you cannot support with additional information because chances are you may be asked to prove facts and figures especially where you boast about performance.
Now on to what judges see. We have already mentioned above that we do not want you to include names unless we ask for them. This is so judges are judging the facts and figures not the person or company. When judges review the initial application they are looking for factual evidence to support what you are saying. They look for useful background information that sets the scene and they look for clarity. They also look for quality of the content.
So when you start to complete the online entry forms, think about what you are writing and put yourself in the shoes of someone who does not know anything about you, your company, what you do and how. Remember to exclude names unless specifically asked for. You can also upload photos. Letters, charts and more. If you do, please make sure names are not showing on any of them - block these out before you upload them either when scanning or using some software to edit them out.
Summary of how to submit a good entry:
Avoid names - company and individual UNLESS we ask for this in the submission
Make sure you include all relevant background information
If you present facts and figures make sure they are accurate - we may ask for verification
Quality not quantity (i.e. length) of content is important
If you upload photos, charts, documents make sure they don't show your company name
Quick Links
Video Testimonials
Showing 1 - 2 of 345 items
Articles
Showing 1 - 4 of 69 items